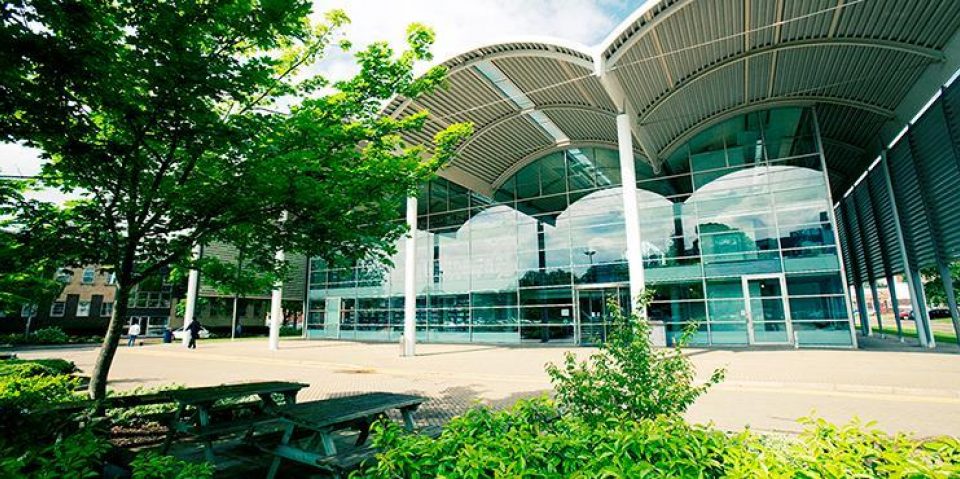 The Cranfield MBA
The Worshipful Company of Farmers and The Cranfield School of Management are offering suitably qualified, post-graduates within the agricultural industry the opportunity to study on the MBA programme at Cranfield. Full details of the Cranfield MBA, including accommodation facilities, are given on the Cranfield School of Management website - www.som.cranfield.ac.uk/som/mba.

Exceptional candidates wishing to be considered for a Beckett Scholarship should apply in the first instance to The Cranfield School of Management. Only applicants who meet Cranfield's admission criteria can be considered for a scholarship.
The Cranfield MBA is designed to encourage the highest standards of business management and to support high quality individuals capable of inspiring change, innovation and initiative through their leadership and example. More details of the course and the type of person likely to satisfy the criteria for the award of a scholarship are also available on the Cranfield website under the section headed Application, Fees and Funding.
There are two ways to study for the Cranfield MBA.
MBA - one year full time.
This is a general management programme with a focus on practical real-world learning and leadership development. It is consistently ranked among the best MBAs in the world. This programme is designed for professionals with at least three years' work experience and suits people who:
Recognise that business success is about people, about collaboration, intrapersonal and interpersonal intelligence
Want a 'real world' business education where learning theories, tools and techniques are complemented by learning to apply them in genuine business situations
Are motivated to become better leaders, team players and individuals, and who are committed to developing themselves and others.
Executive MBA - two years' part time
The unique MBA Executive programme, delivered in partnership with Grant Thornton combines the best of academic insight and commercial application. This is used to help you develop your leadership and management skills with a specific focus on business growth and innovation.
The Executive MBA is especially designed for middle managers wanting to move into a senior management role and those on a fast-track career path within their organisations.
Businesses increasingly seek strategic thinkers with sound leadership capabilities, strong financial skills, an intrapreneurial mind-set, global understanding and excellent people skills. The Cranfield Executive MBA, delivered in partnership with Grant Thornton, will take you out of your comfort zone and transform you to reflect, question and find solutions to complex business challenges.
Both MBA courses are for inspiring Executive managers. Age 35 plus no upper limit.
For further information prospective delegates should contact MBAenquiries@cranfield.ac.uk
The contact for the Cranfield MBA at the Worshipful Company of Farmers is
Karen Mercer on karen@kjmercer.co.uk.
You can download the Cranfield MBA brochure and details on how to apply here Cranfield Full Time Mba Brochure.
Nial O'Boyle - WCF Supported MBA 2017
I would like to sincerely thank the Worshipful Company of Farmers for financial assistance during my Full Time MBA study at Cranfield University.
Before starting the MBA I had been working as a veterinarian for a large group of dairies in the Midwest USA. The role involved overall management and veterinary consulting. My previous training in veterinary and animal health research was an essential part of my job, however people management, along with strategic and financial decisions were playing an increasing role. I recognised this was part of the holistic approach to dairy management. With plans to return to live in the UK and work in the dairy industry, I felt undertaking an MBA would enable me to better comprehend and help UK dairy operations achieve and sustain success.
With the impending post-Brexit environment, the MBA offers many tools in personnel, financial, operational and strategic management to meet the challenges and avail of the opportunities for the UK dairy sector. I would strongly encourage influencers in UK agriculture to consider the MBA at Cranfield and I'm grateful that organisations like the Worshipful Company of Farmers supports this opportunity.

Margy Hall - two year, part time Cranfield MBA - 2016
A report from Margy Hall Beckett Scholarship supported,Cranfield 2 year Executive MBA December 2017
On a cold January day in 2016, I duly arrived at Cranfield as part of a very diverse cohort of 45 nervous students for the MBA induction week- a shocking but stimulating full week of lectures after a gap of 30 years since my last university exams- and this time, not a farmer in the class!
In January 2017, I completed the final stages of the Executive Master's Degree in Business Administration at Cranfield University. I wish to thank the Worshipful Company of Farmers and the Beckett Fund for their financial assistance in the form of the Beckett Scholarship which made my participation possible.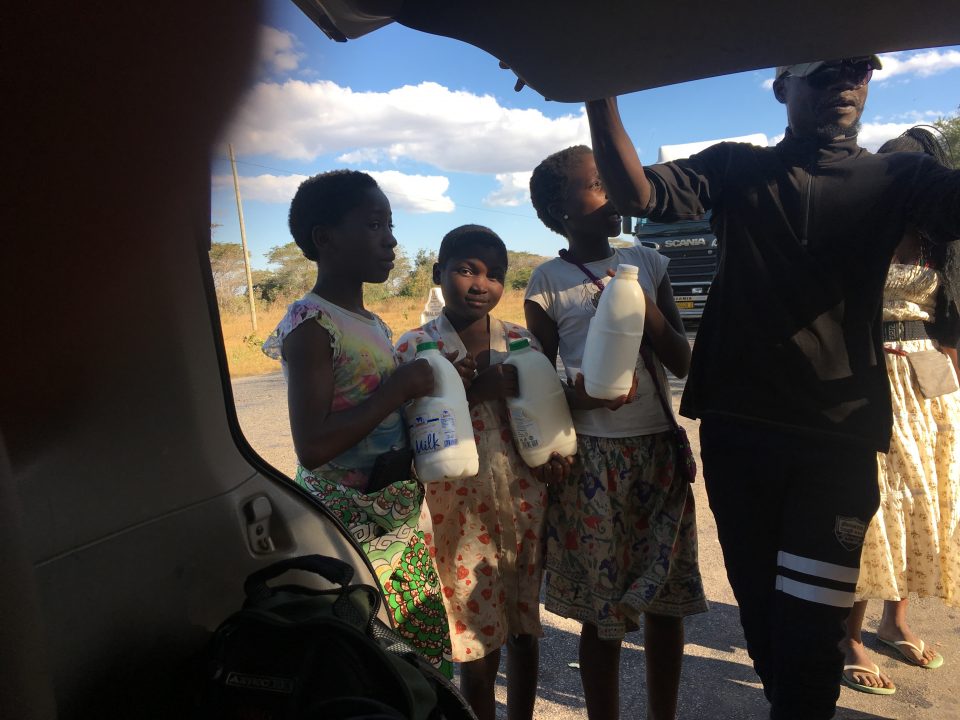 My interest in the MBA came from wanting to make better informed business decisions in our dairy farming business which has grown rapidly over the last 25 years. Farmers are facing increasing economic, social, and political demands which must be addressed skilfully. The MBA uses the science of management to help optimise decision making. The intensive part time study in small learning teams at Cranfield every other weekend has allowed me to develop strategic thinking, global understanding, cultural awareness, and leadership and people skills, all based on the principle: 'Tell me and I'll listen; show me and I'll see; involve me and I'll understand'. Assessment is through a mixture of exams (I had to re-learn how to concentrate for 3 hours at a time!), individual and group report writing, and written assessments of case studies, data analysis, projects and interviews.

In the first year, one of the biggest challenges for me, the oldest student in the class, was studying digitally. Progress in information technology in the last 30 years now means that our library documents can be linked and accessed electronically, typed assessments are handed in remotely, and team meetings are held by video conferencing! Thankfully, the structure of the learning teams meant we helped each other out during times of pressure, and life-long friendships have been made as a result! The first year consisted of compulsory modules covering strategic economics, finance, accounting, operations and project management, entrepreneurship, venture capital, marketing, data analytics, organisational and behavioural development/psychology.
The second year allowed a more personalised choice of modules, from topics such as international strategy, corporate financial strategy and transactions, mergers and acquisitions, investment and risk management, managing innovation, negotiation, managing family enterprises.
Many of these topics are covered in brief in the Business Growth Programme at Cranfield, which is specifically designed for developing yourself and your business in short, tailored, affordable 2-day modules intended to grow your business with rapid payback.
The highlight of the whole MBA for me was the International Business Assignment in which small teams of students used their new skills to design, develop, execute and report back on a consultancy project over a 10 day period abroad, with the aim of benefitting a business in the foreign country. This combined all the taught subjects with the interactive personal skills developed such as teamwork, coaching, analysis, reflection, communication, and leadership. It was incredibly rewarding to see team mates and businesses benefit together. I was privileged to be able to work with a co-operative of women dairy farmers in Zambia to develop a marketing strategy and plan to add value to their milk whilst keeping it local.
Our cohort of students agrees we have been exhilarated, exhausted, stretched to our limits, and rewarded all at the same time. For me, it has been a massive commitment at a challenging time in the dairy industry. (2016- the bottom of the price cycle). I feel very privileged to have undertaken an MBA with the support of the Beckett Scholarship. Already I am incorporating the strategies I have learned into business, and I look forward to a bright future in dairying. If readers are interested but cannot commit to the MBA, I can recommend the Cranfield Business Growth program content as a shorter, focussed alternative.
Frank Thorogood - one year, full-time Cranfield MBA 2015
By the of summer 2014, I had agreed a deal to sell the goodwill of the horse feed and forage business I had set up, after leaving Cirencester in 2002.
This left me at a crossroads in my career. I had often felt that I lacked any formal training, either through education or from following an experienced mentor, so I looked around for the best way to rectify this deficit, before moving on to the next stage of life.
I remembered having read, a few months before, an article about the 'Agri-Farm' scholarship (as it was then). I found the contact on the internet, and had a discussion on the best way to proceed. This led to an interview at Cranfield with the MBA director. The course sounded so inspiring that from then I was committed to attending if at all possible.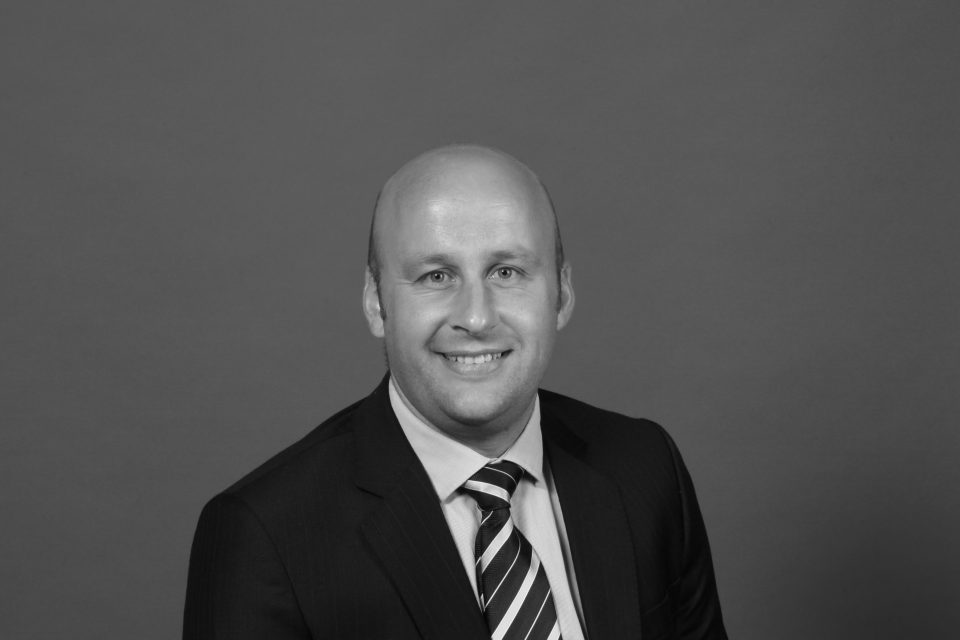 The business sale meant that I had the opportunity to study the 1 year MBA on a full time basis. The course was an amazing experience. It has impacted every part of my life; I am now more confident, competent and communicative. The opportunity to undergo an intense learning experience (I usually worked from 8am to midnight on weekdays) with an exceptionally diverse cohort expanded my horizons more than I could have thought possible.

The MBA has also helped me achieve my career aims. Direct from Cranfield I joined Strutt and Parker as a farming consultant, and having enjoyed two years there I am just about to take up a post as senior NFU Mutual agent for my local area. Neither of these jobs would have been available had I not had the technical skills which were built during my MBA. These included report writing, presentation and communication skills and financial literacy.
I would recommend the Cranfield MBA to anyone who has a serious desire to improve their competence and effectiveness. It will be a springboard for the rest of your career.