Cranfield Business Growth Programme
The Worshipful Company of Farmers' John Beckett Scholarship Fund is proud to support the Cranfield Business Growth Programme. The BGP has been been specifically designed by Cranfield to meet the needs of forward thinking owners/managers of businesses. It has already been successfully running for 30 years and as of 2017 the Worshipful Company of Farmers have been sponsoring carefully selected delegates from the agricultural industry to join the programme.
Although not targeted specifically at agriculture - participants come from a very diverse range of businesses and from all over the UK - agricultural delegates have successfully participated in the past – indeed the NFU Mutual sends a number of candidates every year.

The BGP is modular, run over eleven weeks and consisting of four two day modules, followed five weeks later by a Presentation Day and six months later for a follow up Progress Review Day. You can access a copy of the prospectus here BGP brochure.
The theme of the course is very much individual development with the following learning themes – Where am I now? Where am I going? How do I get there? And there is a particular focus on the '4 Ms' -
Markets : Money and Measures : Management : Me
Participants also get on-going access to Cranfield as alumni and can join the BGP club which extends their participation beyond the supervised length of the course and provides continued access to a counsellor.
The Company plans to sponsor, through the John Beckett Scholarship fund, its first delegates in 2017.
It is envisaged that alumni from both the Challenge of Rural Leadership and the Advanced Course in Agricultural Business Management would be potential candidates for this new course.
The 2019 Business Growth Programme
The 2019 BGP courses will start in January and September.
Follow this link Briefing Events Schedule for a full list of upcoming 'Briefing' dates. The 'BGP Briefing Events' are designed to help you assess your suitability for the course. Or to discuss the Business Growth Programme directly with a member of the team at Cranfield, contact Sharon Kennedy on s.kennedy@cranfield.ac.uk or telephone 01234 758122.
Ben Jackson, a WCF supported graduate from the 2018 Cranfield Business Growth Programme, reports
Reason for attending
'Invest in yourself – the single biggest factor in the success of your business is you.' Those were the words of advice I received when I left the military and joined the family farming business nearly six years ago. Full of enthusiasm and positive energy, I immersed myself into learning and running our family business. In 2018, as I was talking to a friend, I was a little bit shocked to realise that it had already been five years since I had joined the business. Despite best intentions, and having a wish list of courses to attend and training to do, I hadn't quite got around to actually applying for one.
Once you start looking there are a plethora of courses out there which would have been great to do but for my requirements the Business Growth Program stood out. After attending a briefing evening on the course, I duly applied and thankfully was offered a place and accepted for a scholarship from the Worshipful Company of Farmers towards it.
The main reason for choosing the BGP was that it is entirely focused on your business with the end result a business plan for the next five years. I would be objectively studying our family business and building a coherent strategy for the growth for our business. This meant that I could not do it in isolation, by virtue of the information and decisions required, we as a family and business did the course together. The structure of the course also suited me in the way that it is broken down into modules which are conducted over a series of two-day residential packages held at Cranfield University. The time between each residential package is essential to get the work done for the next module, run the business and it also gave to opportunity to implement some of the ideas and improvements identified immediately.
The Program

Module 1 - Where are we now? This involves an analysis of the business in terms of finance, structure, processes, strategy, markets and customers to name but a few. Taking the microscope to the business and questioning what we are doing and why for every process yielded immediate improvements and savings and something we will be doing continually from now on. As well as focusing on the business there is a big focus on the personal ambitions and personalities of those involved with the business. Having to answer questions such as 'what do you want to achieve in life?'and 'How many summers do you have left?'led to a lot of soul searching and deep conversations with family members. Whilst this may not seem like a business focused question the point was how can you make sure your business allows you to achieve all you would like to in life.

Module 2 – Where are we going? Deciding on a clear vision of what our business would look like and who our customers would be in five years led to some really interesting discussions. With the expected changes coming in policy and support mechanisms, the key assumption for our plan is that we will be without direct subsidies in the future. This is where the succession issues are critical, how can you effectively plan the next five years for a business without knowing what the ownership will look like? This module included a day where the councillor visits your business to meet other personnel involved. This was one of the most useful days in terms of succession discussions. The councillor asked very frank questions about everyone's thoughts and expectations whilst not getting emotional or personal.

Module 3 – How do we get there? The culmination of the course, a written plan of how we get from where we are to where we want to be in five years. The plan includes all key actions required, who is responsible for them and the due date. Critically it also includes a cashflow forecast of how the investments and changes are going to be financed and how that will impact on other areas of the business. It sounds simple- and in the main it is, but having a written plan that everyone is signed up to gives a sense of formality and direction.

Business Plan Review Day Once our draft plan was written we published it to a panel of five. The panel consisted of our councillor, a past participant who runs a fruit importing company, an accountant, family business expert and a member of the Cranfield School of Management. A week later we had our review day where you present to the panel and they give you feedback on the plan you have written in terms of strategy, financial, key issues and opportunities they have identified from it. This was quite a daunting prospect, but unlike a dragon's den situation it was actually two hours of having honest confidential feedback from an expert and experienced group. The points they raised for discussion allow you to finalise the plan from its draft form to the working document we have today.

100 Day Review This course is about starting a five year process, so the final formal day is the 100 day review where we have to meet at Cranfield and update the course on our progress so far, for me that will be April and whilst we have made a lot of changes there is still plenty to do!
With 28 attendees from all different areas of industry from candle making to speech therapy to automated system design there was a very diverse range of business structures and objectives represented. The course is split into groups of 3 or 4 with a councillor dedicated for the duration of the course. The mix worked really well in in enabling you to get the most out of discussions. Whilst nearly all businesses face the same problems, the approach to solving them varies a great deal. These other attendees are now a network of other business owners from all areas of industry to call on for advice and whom I now consider friends.

What did we get out of it?
From an external and internal point of view this was the perfect time to attend the Business Growth Program. Externally, in my view it's an exciting time for agriculture, as we all know, there will be some changes ahead. So now is the time to position the business to be able to take advantage of the opportunities which that change will bring. Internally, we needed to have the succession discussions and agree a plan that would enable the business to invest and grow with confidence.
On the business side we now have a written plan for the business covering the next five years, it will no doubt be tweaked along the way, but having a working document that sits on my desk is a constant motivator and reminder of what we are trying to achieve. We know our business better than ever, the changes we have made and are making now will put us in a strong position to adapt to the changing world of UK agriculture. The course is the start of a process of ensuring the business is in the best possible shape for years to come.
Personally, I found it has given me back the enthusiasm that I had five years ago and a new drive to shape the business going forward. Additionally, it has given me the tools to justify my decisions to the family. But far and away the most important thing to come out of the course is that we have had 'the discussion'. What can be one of the most difficult conversation areas facing all family businesses is no longer the elephant in the room. After a long and frank discussion, both in terms of business and estate planning, we can align the business needs with that of the family. If we had achieved nothing else this outcome alone would have made the course a success.

In summary the course was excellent, the facilities, resources and quality of presenters was of the highest order. For anyone who wants to prepare their business for the next few years and get succession planned, this is the course for you.
An interview with Richard Goring, an alumnus of the Cranfield Business Growth programme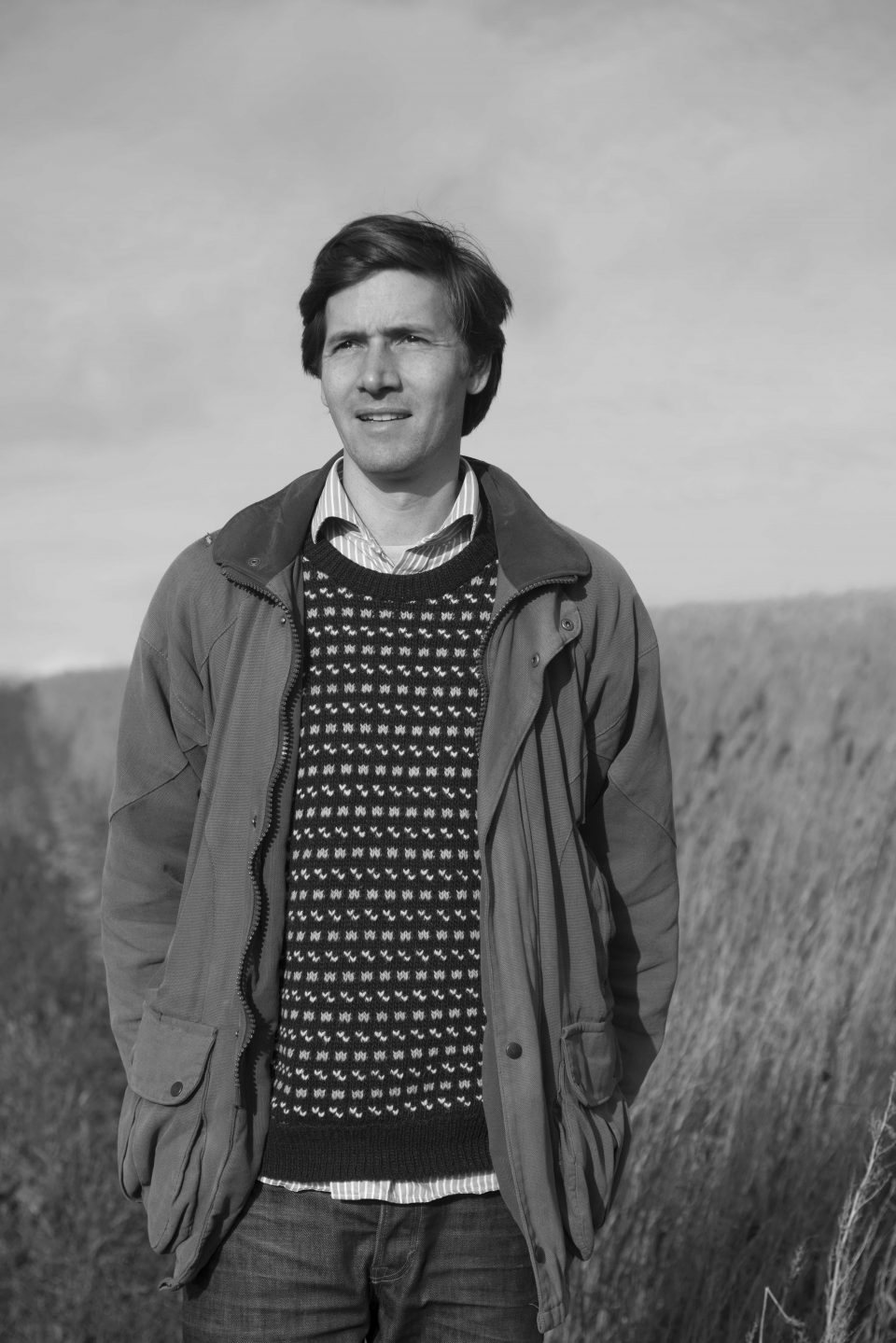 How did you discover the WCF Scholarship opportunity? And how did you feel when you were recognised for a scholarship by WCF?
I was introduced to Cranfield by a friend of mine who was already involved with Cranfield. He suggested that I get in touch because he believed that Cranfield would help me with a "business perspective on the Estate". So, I got in touch and was introduced to the Business Growth Programme. I attended a briefing event in London, which was useful, and I thought "this looks fantastic". It was really applicable to what we're doing on the Estate, and to me as an owner/ manager, trying to work out how I do that role to the best of my ability, when I am relatively untrained for it.
However, when I was told the price I thought, "Wow that is expensive" and ultimately, I felt that I could not justify it on the cash flow of the Estate at that point in time. It was then that the WCF Scholarship was brought to my attention. The team at Cranfield handled everything for me and the next thing I knew I was talking to the WCF. They wanted to know a little more about myself and the Estate. Fortuitously, we had just finished a whole Estate Plan and I was able to say, "this is what we want to do over the next 15 years, and how we want to go forward, but I don't feel particularly skilled or able to necessarily manage or execute that process". WCF looked at the plan and they came straight back saying "we would be really keen to take you on as one of our scholars", which was fantastic, I was surprised but found it very encouraging.
In all honesty, I didn't feel like I had quite enough soil under my fingernails to qualify for the Scholarship. When it comes to being out in the fields every day, I have to hold my hands up and say that in essence, I'm a land steward. I look after the land, but many others are actually farming on the Estate, driving tractors and looking after livestock. Whereas, I'm normally sitting in an office and trying to work out cash flows and see how we can keep the rural businesses going. When I expressed these concerns to the WCF they told me that I "very much fit within the rural capacity of trying to create rural businesses that are sustainable" and "if it wasn't for people like you, the farmers would be struggling to find land to work on". So that gave me the reassurance that I was alright to move forward with the Scholarship.
I must say, that having now done the Programme, it is more than worth its value, I'm not saying that we have suddenly discovered a way of making an extra million pounds but what it has enabled is a more sustainable life for both myself and hopefully the Estate. It has been a process of putting systems in place that can actually work and don't depend on me. I have no doubt that we would have been in real danger of sinking had I not done the Programme and I really owe that to the WCF Scholarship, without it I honestly don't think I would have made the investment into BGP, which, on reflection, would have been a huge mistake because the impact it has made is huge.
What were your motivations for joining the programme?
My motivation for joining BGP was simply to make our Estate Plan a reality. As good as the Plan might have looked on paper; there was a huge amount of business framework and structure that was needed to make it happen. How was I going to manage the change from a historic heritage Estate to become a rural business hub and an Estate ready for the future?
I recognised that to achieve that, I had to create sustainable models that work, so I knew that shift was going to take a lot of work and I was keen to get myself geared up business-wise, rather than simply being reactive and relying on what I thought and felt in the time.
I also had a close friend who had been working with me on the Estate, giving strategic advice and working on cash flow scenarios. He advised me to go on BGP and was wise enough to see how it would help to implement some of the more strategic elements of the Estate's future.
What have been the key benefits of completing BGP?
One line has particularly stuck with me, "All of you as owner/managers will think you're completely indispensable. The point of this Programme is to help make you totally redundant", I was thinking, "what on earth are they talking about? There's no way that's right". But sure enough, as the course went on, I went through a journey of understanding my value and identity, from being the one that everything goes through, directing and leading everything, to saying, actually what I really need to be doing is empowering other people to run the Estate; to be able to get the time to see ahead and to engage with new projects, so that the Estate can just run itself, as long as I put the right team in place to do that. It has been a hugely liberating experience, finally realising that I had to let this stuff go and step back, creating that team and watching them grow in the process, allowing them to step up to that space, starting to take on more responsibility, I began to release them to run their departments and do their day-to-day jobs with freedom and confidence, and it has made a huge impact, and that really started to take effect almost as soon as the course began.
One of the great things about the course is that it's very practical, so when you go back and do your exercises with your team, they are able to engage with it and contribute, identifying how they can help and be part of the change. I think it really helped us make a step forward as a team.
Having access to a close group of businesses and your mentor throughout the course was also very helpful. They keep you going and probe a little further to really make you think about the business in different ways. When you inherit something and are looking after it, it's quite difficult to get an outsider's perspective. If you have grown up with it and seen it managed in that way, your thought process is "I've got to keep going to get it to the next generation". When you have different people coming in from outside and saying, "What are you doing with that? Why are you doing it that way?" It makes you reassess and really think about your processes and assets.
We've also employed a Financial Controller and that has been brilliant, making a huge impact already. It may seem obvious but it's so important having someone that properly understands the accounts, rather than me taking a look at the end of the year and saying, "I think that looks right". The Financial Controller bridges that reality between cash flow, profit and loss, working capital and balance sheets, they understand those differences, and they translate it in to a language that we can understand allowing us to make the right business decisions.
All of those things have been really, really helpful, and they wouldn't have happened in the same way without BGP.
As a Farmer/Estate Manager, how did you fit this into your day-to-day?
In the beginning, I thought "how on earth am I going to find time to get away from the business and fit this in?" The decision to go ahead was actually a joint decision between myself and my wife, Kirsty, I was really grateful that she gave me the time away on a Saturday, leaving her to look after our three boys. I then had to worry about taking the Friday's away from the business as well. Now that I've done it, I realise it was exactly the right thing to do to force myself to get away. It was the first step to being made aware that the Estate does work without me and I don't need to be there 24/7 and actually, it was great for the team to feel that they can get on and do things without me.
So it was part of the process of breaking out of that unsustainable cycle, of being indispensable. The reality is, you don't know how you're going to fit things in until you just do it and then you find a way. In getting your head above the day-to-day of treading water and just keeping afloat, you start to see more clearly, you actually get time out to think about these problems in a completely different way, and that was hugely beneficial.
Would you recommend BGP and the WCF Scholarship to others?
If you are in a season of change, going through succession, thinking about diversification, wanting to improve your management skills, or if you find yourself sinking, spending your entire life working flat out and missing out on time with the family, then I would wholeheartedly recommend BGP.
Any final thoughts?
As I said at the beginning, the most important thing has been to create a sense of independence for my team to be able to do what they need to do and for me not to be the lynchpin in all decisions. To watch the Estate grow in autonomy whilst I can help guide values, vision, and culture. And actually, the reality is that the team here are brilliant, they've got huge amounts of talent and potential that I don't think I ever would have seen unless I'd let them actually go for it and that's been a hugely exciting part of the journey over the last few months.
If you want to read more about the Cranfield Business Growth Programme, please visit: blog.som.cranfield.ac.uk/wcf