Date: 27th April 2021
WCF - proud to support HMS Defender and Global Britain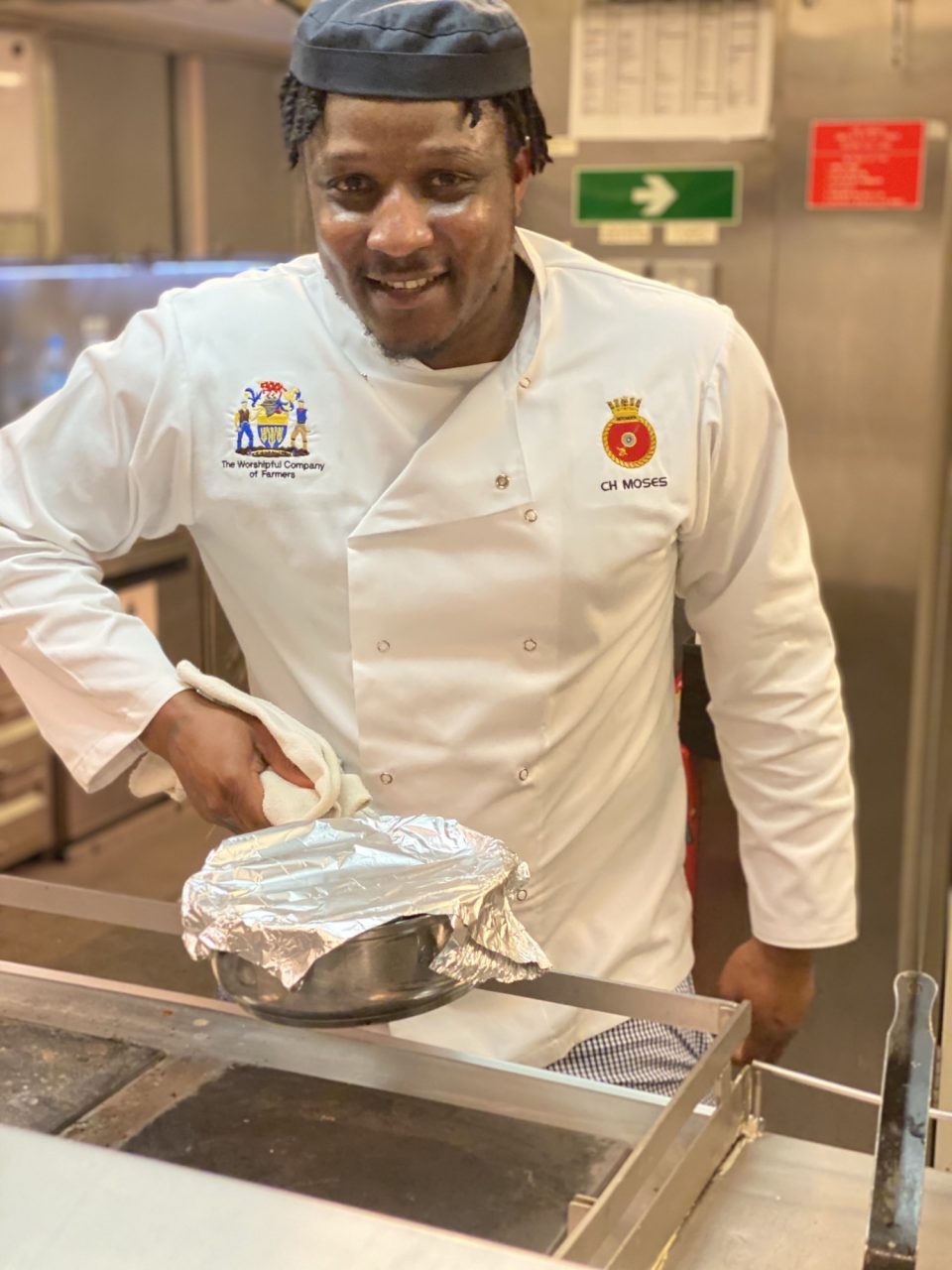 Our affiliated Royal Navy ship HMS DEFENDER is joining, as part of the Carrier Strike Group, the Royal Navy's largest peacetime deployment for 25 years.
As well as its other duties, whilst visiting other countries, DEFENDER will be representing the UK and 'Global Britain.' To support this, the Ship will be used to host important dignitaries, at events where food is an essential promotional tool. DEFENDER has a menu made up of 14 dishes specially designed to represent all parts of the UK; showing the diversity and quality of food that comes from Britain.
The ships team of eighteen chefs will all be wearing 'chefs whites' sponsored by the Worshipful Company of Farmers and bearing our coat of arms and branding.