Date: 3rd April 2019
Start time: 6:00pm
End time: 11:00pm
Venue: Plaisterer's Hall, One London Wall, London, EC2Y 5JU
A Brexit lecture from Mark Berrisford-Smith - despite No Brexit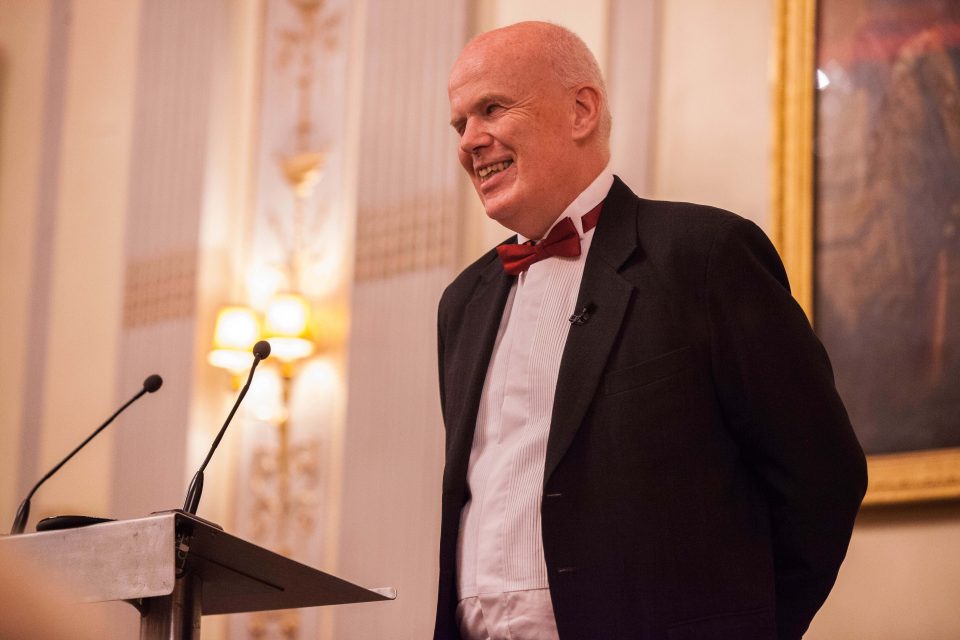 The 2019 Annual Lecture and Dinner will perhaps be remembered as occurring in the midst of the most significant political crisis to hit the Uk since Suez. With the lecture being given by noted economist and Brexit commentator Mr Mark Berrisford -Smith - the timing immediately after we were scheduled to leave the EU was perfect. Events and Parliament however conspired against us, which meant, what might have been expected to be a lecture on the effects of Brexit, had to be transformed into one on what might happen if there ever actually is a Brexit.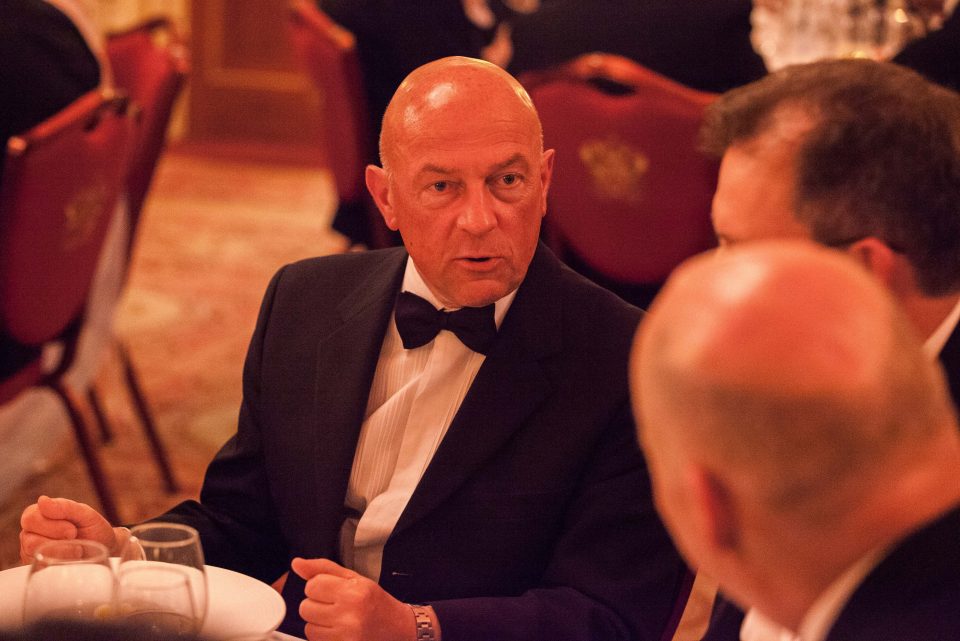 Mr Berrisford-Smith was however just as entertaining and enlightening as he would have been if the Brexit debacle had panned out in a more predictable fashion. The audience, hungry for an analysis that would help them predict the outcome, hung on his every word. And they were not disappointed - he even offered up hios own solution to the impasse - a sort, let's not be hasty, wait and see approach - with the possibility of a series of referenda every five years until a clear 60 : 60 (at least sixty percent of the population vote and at least sixty percent choose one option) consensus and path emerged.
The audience, a very healthy mix of Liverymen and guests; corporate sponsors and guests and members of the Company's Alumni Association, were thoroughly well entertained, in one of the nicest Livery Halls in London - The Plaisterers and enjoyed the opportunity to meet and chat to many of the great and the good in British Agriculture.
The Master spoke in introduction and thanked the corporate sponsors who help make the event possible and affordable for members. She made special mention of Frontier Agriculture the main sponsor for the event - it is through their generosity that we are able to invite members of our latest ACABM and CRL courses to attend the evening for free.