Date: 8th October 2019
Venue: Plaisterers Hall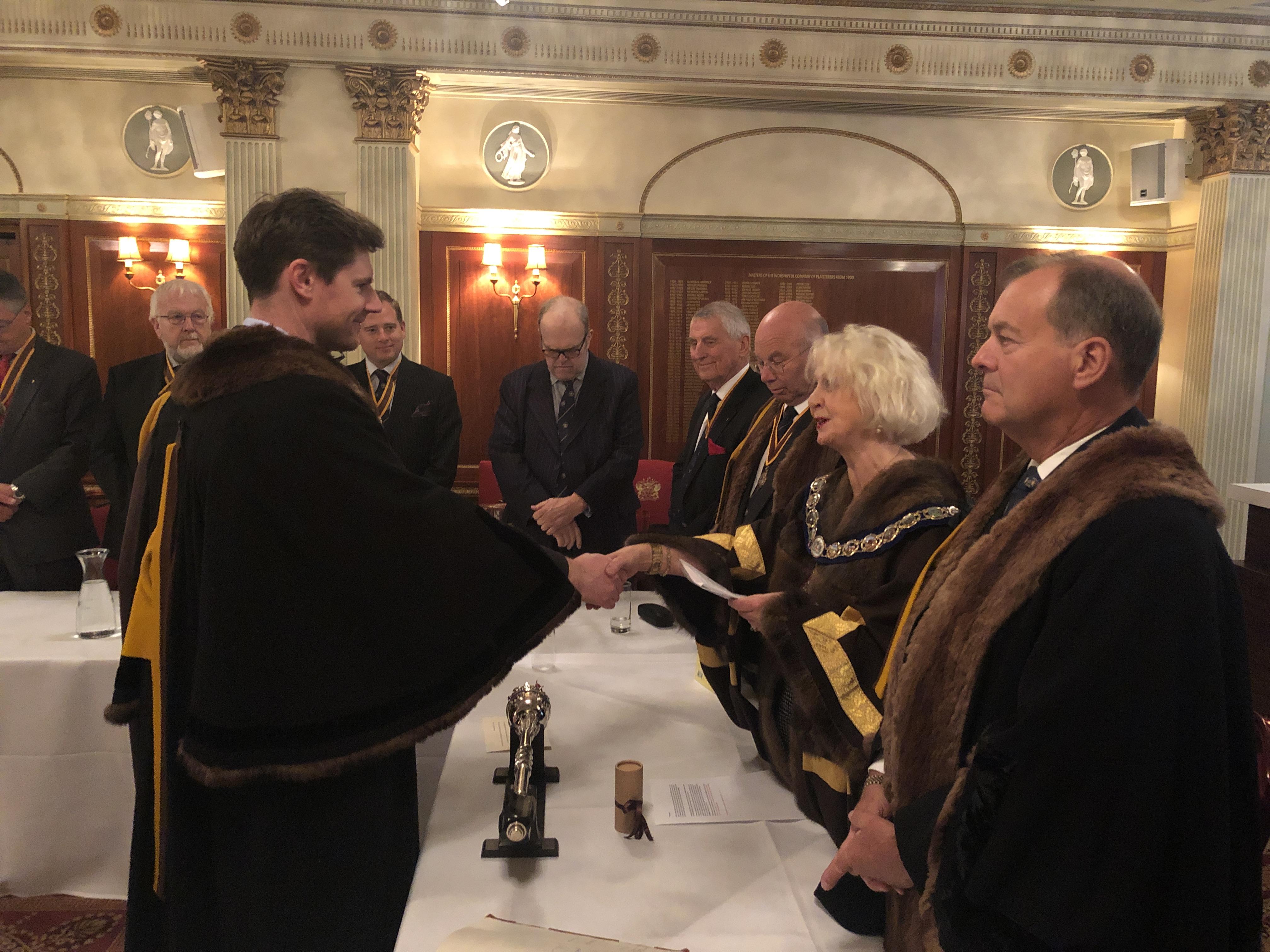 It was very pleasing to see a further two new Liverymen being clothed in the livery of the Worshipful Company of Farmers, bringing the total for the year to a very positive, eight. The Master and Wardens were in attendance for the clothings which took place in front of the Court of Assistants.
The new members of the Farmers' Company, Mr Johnny Dudgeon who works for Savills in Lincoln and Giles Turton a chartered surveyor with Chuffins in Cambridge, join the Company at a very positive time. The Clerk reports there have been sixteen new Freeman of the Company join in the last twelve months and that Freeman are progressing to Clothing much more quickly and efficiently that was the case in past.
Being Clothed at the October Court, which this year was held in the Plaisterers' Hall, does add a certain sense of theatre to the occasion. The luncheon is always well attended, with some members making it their annual pilgrimage down to London, hence the selection of of a much larger venue than our own hall.
Harvest Thanksgiving is of course close to the Company's heart, so the turnout is also always high - this year seemed particularly well supported, although that may have been due to the venue, that gave better sight of the whole congregation.