Date: 22nd June 2021
Venue: Goldsmiths' Hall
Clothing ceremony at the June Court meeting with a decidedly family theme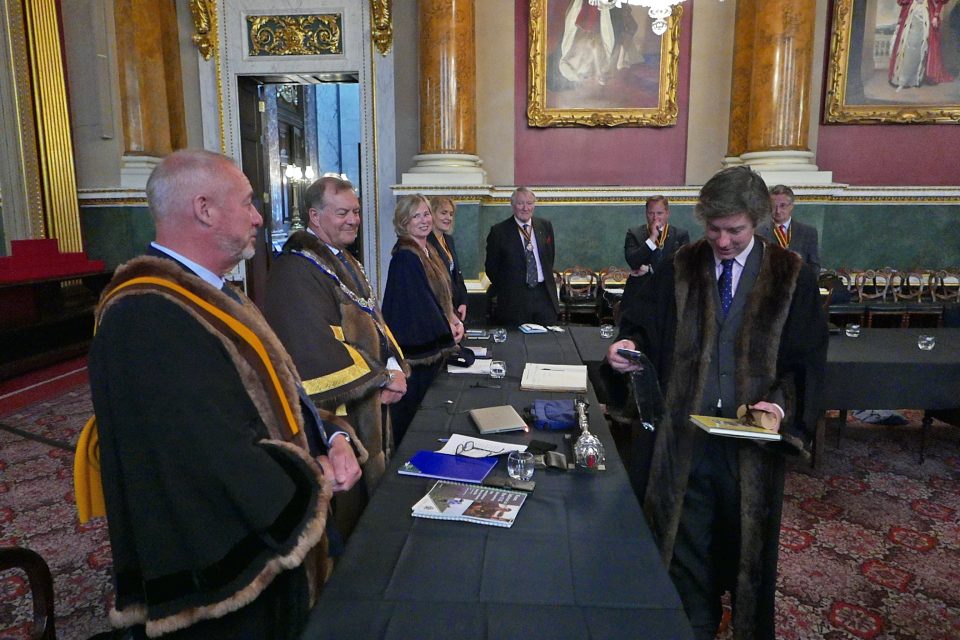 Following the June 2021 Court meeting, held under strict social distancing guidelines, at the Covid-19 secure but still wonderfully impressive, venue of Goldsmith's Hall, Father George and son James, Harris were both clothed by the Master along with Lucy Heath wife of Charity Coordinator John Heath, in an unusual but still enjoyable ceremony with a decidedly family feel to it.
The Court meeting that preceded the clothing ceremonies was the first the Court has been able to conduct in person for over a year. With important decisions around the future of Farmers & Fletchers' Hall to be made, the annual accounts and budgets to be submitted and approved and a host of committees reports to consider, the agenda was a full one.
The Master kept proceedings well on track though so the Court was able to find plenty of time to consider and approve the application of Bill Young to be elected as a Freeman of the Company and to enjoy the clothing of our three, very welcome, new Liverymen.