Date: 2nd February 2020
The Master and Liverymen Anne and Jeremy Courtney attend the RAF Cadets' Thanksgiving Service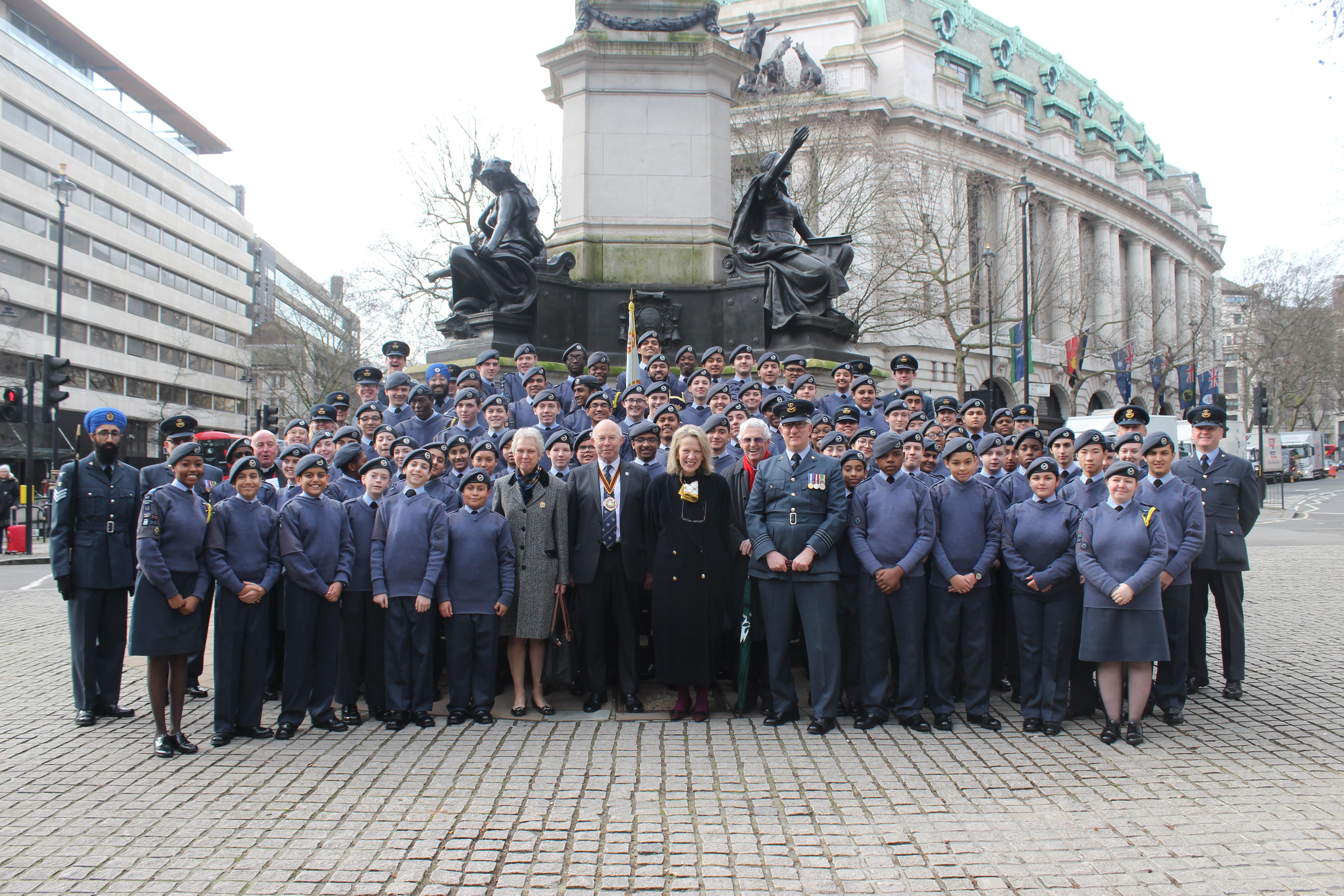 On Sunday 2nd February the Master and his wife together with Past Master Jeremy Courtney and Livery Liaison Officer Anne Courtney attended the Annual Service of Thanksgiving for the London and the South East Region Royal Air Force Air Cadets at St Clement Danes Church on the Strand London. The Middlesex Wing were represented by some 80 Cadets and Officers and marched with a Wing Band along The Aldwych into the Church complete to join over 400 Cadets from other Wings.
An energetic and uplifting sermon was given by the Revd (Sqn Ldr) Chrissie Lacey, Station Chaplain at RAF High Wycombe. She took over the main aisle of the Church with her props which included, thread, string and rope, bottles of water and a bottle of wine. An illustration of the Second Lesson of Jesus changing water into wine. She tied 4 Cadets, one representing Mary and 3 representing the servants, to Group Captain Lewis, the Region Commandant (representing Jesus). The theme was Trust. The Cadets had to trust that Jesus could turn the water into wine and the stronger our Trust (represented by the rope) the stronger we are.
Her message was every Cadet and human being is an individual, unique and capable of great achievements but if we trust in others and our trust is strong, not only do we achieve great things, but we grow stronger together. We are greater than our single parts. Finally the (albeit small) bottle of wine was appropriately presented to our Master to enjoy later.
After the Service a photograph was arranged outside the Church of the Middlesex Wing with the Master and Wing Commander Dan Mihailovic.