Date: 28th July 2020
Muck shifting at Surrey Docks Farm goes electric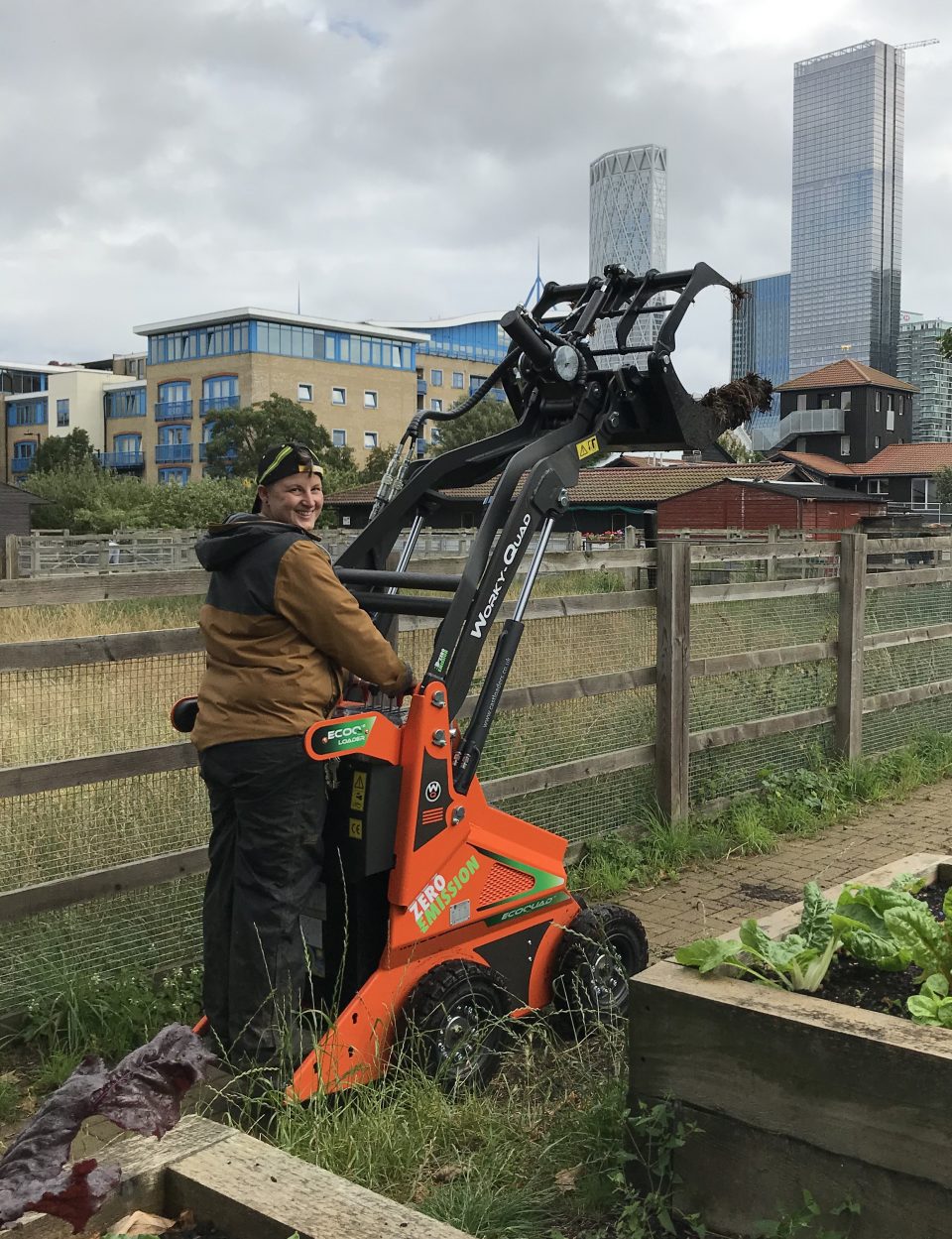 Operating a farming operation of any kind in the confines of an inner-city location - surrounded by dense housing, the hurly-burly of daily life, children, old people and lots and lots of traffic - was always likely to present some significant challenges. And for our friends and affiliates at Surrey Docks Farm, one of the biggest issues was how to manage the muck heap.
The farm's livestock generate significant quantities of muck on a daily basis and even with the new muck bins the Company helped to fund, handling it has proved really tricky. With air pollution in London a real concern operating diesel powered machinery was never going to be acceptable - which only made the problem more intractable.
Part of the answer has now been provided following the sterling efforts of Liveryman Chris French and the Redhill NFU branch, with help from ourselves. Chris reports, "After many months of drawn out deliberations we finally achieved our target for funding the purchase of the tractor for the farm. This was funded in the main by Redhill NFU's application to the Surrey Old Scheme Fund, that is looked after by Regional NFU Trustees. Their generosity, together with funding from The Worshipful Company of Farmers and a small top up from myself, has made the gift possible, needless to say the Farm are all delighted and grateful."
A small plaque is being produced to recognise the gift and it is hoped that next spring we will be able to officially unveil it on a suitable location at the Farm.