Date: 28th September 2020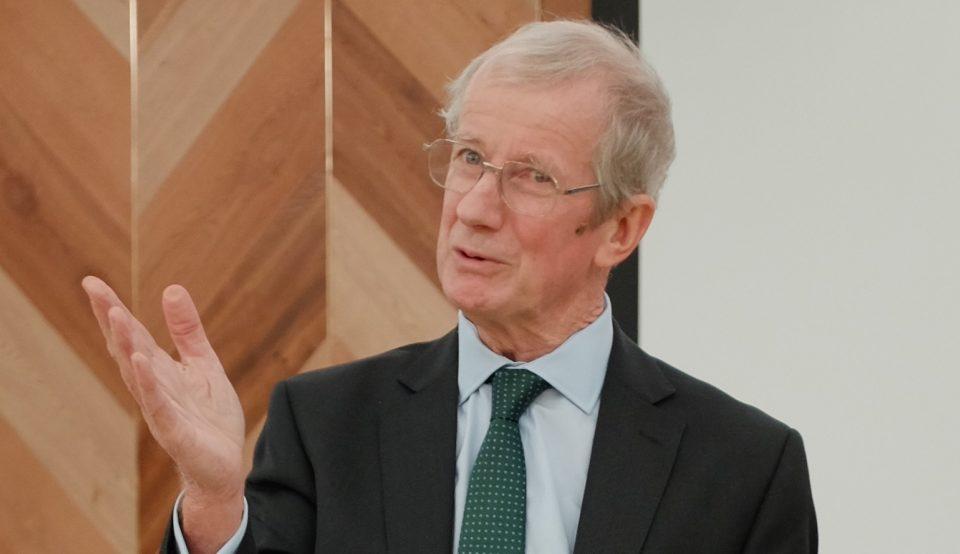 In these Covid-19 dominated times, it is pleasing to announce the successful online launch of the Master's Annual Research Report. The Master's Plan was to have the paper he commissioned Professor Buckwell to write presented as the centre piece of the 2020 Agricultural Lecture and Dinner, which would have taken place on the 28th September this year. Unfortunately the dinner had to be cancelled because of Covid-19, but it was still important to get as wider audience as possible for the work.
The decision was taken to present the report, first to a small group of influential journalists and then to the members of the Company and influencers, in two separate online meetings, held on the day that should have seen us all attend the Agricultural Lecture and Dinner.
Professor Buckwell's presentation was very well received by all those who were able to join the meeting. The Q&A session after each presentation was expertly hosted by the Master and brought up some really key points for discussion.
Coverage of the report has been quick to follow with it appearing at some length, almost immediately, on Farming Weekly Online. We are confident that the other news outlets represented with provide for further dissemination of Professor Buckwell's thought provoking analysis.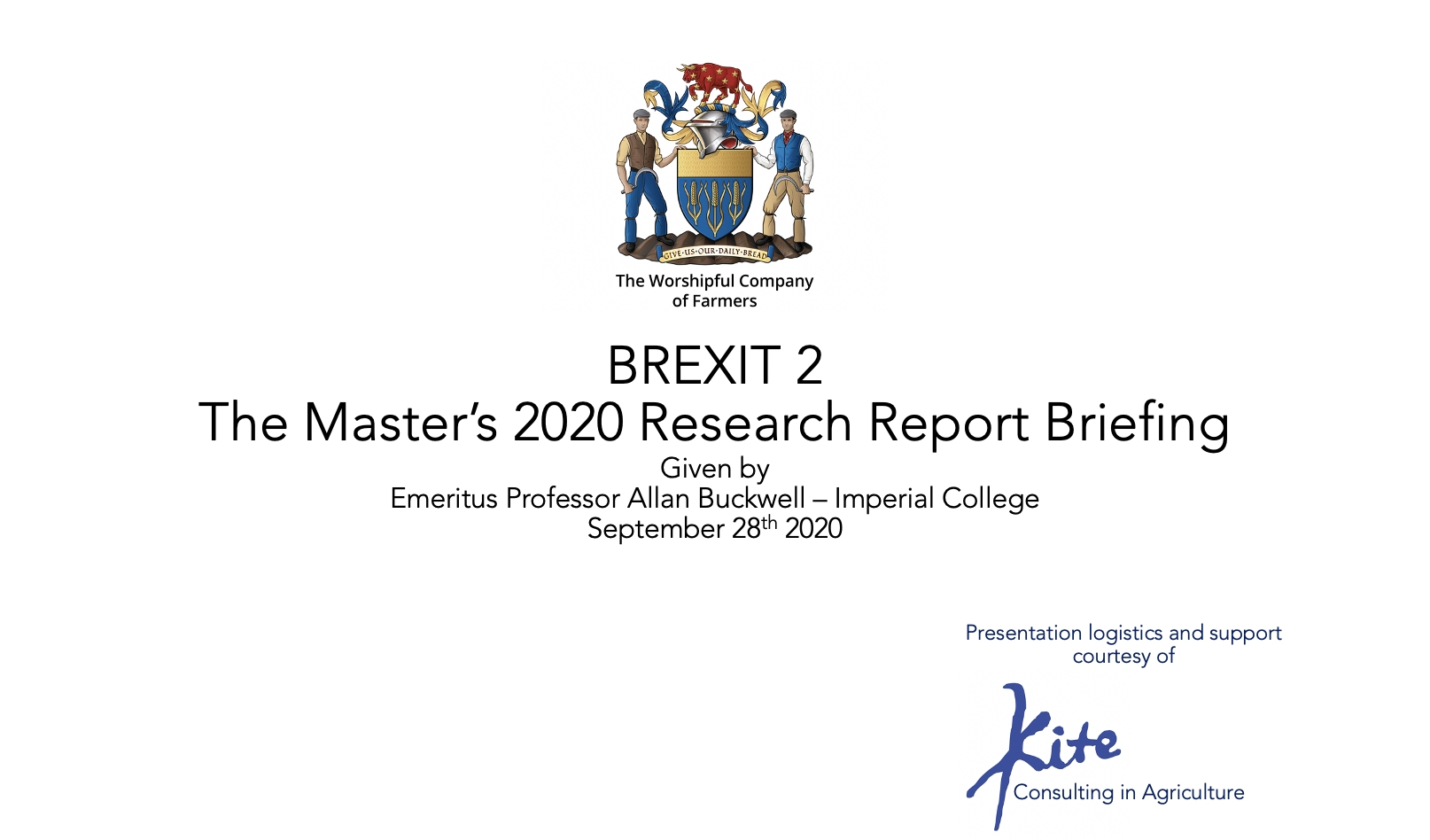 A full copy of the report is available here Professor Allan Buckwell post BREXIT UK agriculture paper you can see the professors summary slides here Wcf Brexit 2 28 Sep20