Date: 1st February 2017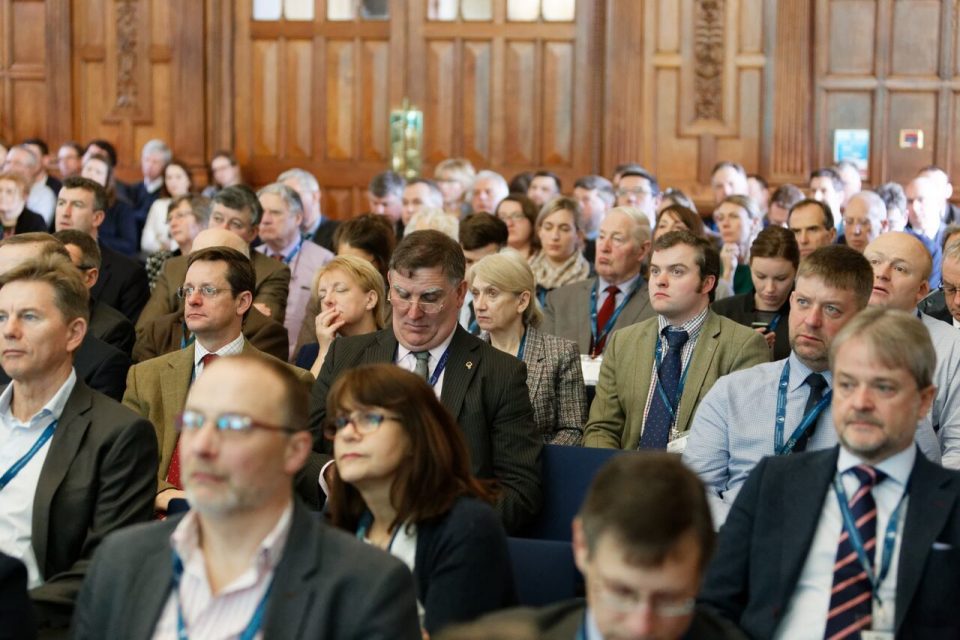 Worshipful Company of Farmer Scholars attend Oxford Farming Conference
Each year the Education Committee makes an award to two members of the National Federation of Young Farmers Clubs to allow them to attend and participate in the Oxford Farming Conference. The award is made to senior members off the NFYFC, either at county or national level and covers the cost of the full conference with a two night stay, attendance at the pre-conference dinner and at the main conference dinner and debate.
This years delegates, who each year are chosen by the NFYFC rather than the Company, were Sam Dilcock, from Goole, North Humberside and Caroline Trade from Cullumpton, Devon. There can hardly have been a time when the debate about our industry was more critical or more complicated. And the heart of the matter is about the future of agriculture in the UK and its relationship both to the EU and the rest of the world. Which is why our sponsorship, of two of the next generation of farmers to attend these debates, is so important.

Reading the reports from our scholars is a rewarding and enlightening experience. Not just because they give access to some of the goings-on at Oxford but because the perspective is that of the next generation - I recommend that anyone reading this short summary takes the time to read and think about the full reports carefully - you can find them here Caroline Trude Ofc Report and here Sam Dilcock Ofc 2017 Report.
Clearly the NFYFC chose its delegates well. The reports show a thoughtful and considered approach to the issues. And to cap it all, as you can see in her report, Caroline was awarded the prize for the scholar with the best contribution to the debate - meaning she left Oxford with a magnum of Laurent Perrier champagne and no doubt a very big smile upon her face.
The Master has made it clear that he sees the role of the Company focussed very clearly on education and the improvement of the management of agriculture in the UK. The Oxford Farming Conference brings together a wealth of talent and experience - where better for us to spend our hard earned charitable funds than making sure young farmers get access to this resource.