Date: 14th June 2021
New Calves delivered to Surrey Docks Farm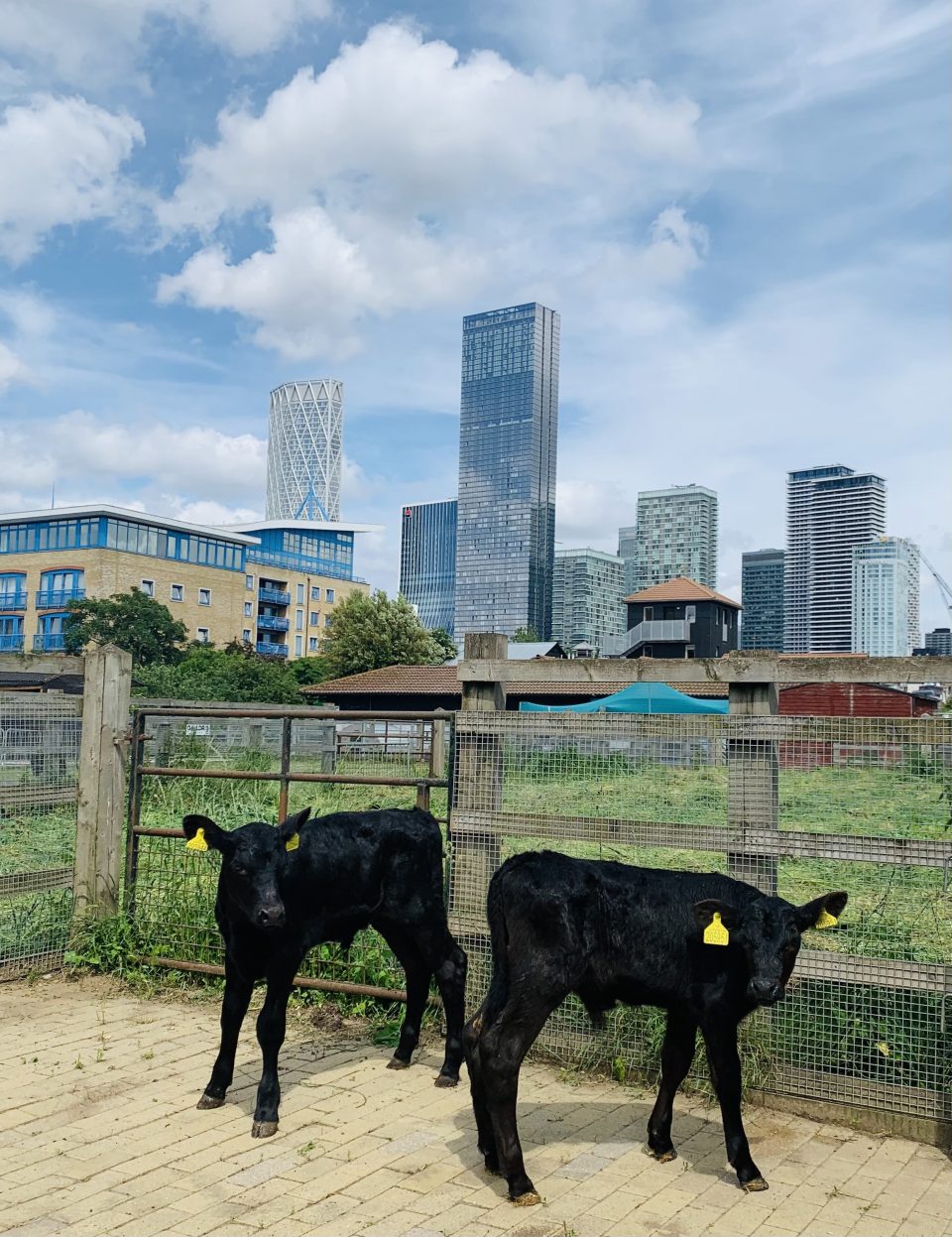 The livestock at Surrey Docks Farm has always been a big draw for the many, many visitors from the locality that it draws every week. The purchase of new stock however, is an expense the farm can ill afford - so when it came time to find replacements for the farm's two popular cows outgrew their accommodation two members of the WCF Court stepped in and agreed to provide one new calf each.
The Master sourced calves from Tim Burton, a local contact of his and Messrs Watkins and Peck both funded the purchase of a calf each. After a considerable Covid-19 delay the calves were eventually delivered to the farm in June 2021 - their arrival overseen by Livestock Manager Claire Elson and causing a good deal of excitement amongst the small group of local Southwark residents who were own hand to welcome the calves to their new home.
Claire tells us the calves seem to be enjoying their new surroundings and the farm is already inundated with applications to conduct the calve's afternoon bottle feed.