Date: 29th June 2021
Start time: 6:30pm
Venue: Haberdashers' Hall, 18 West Smithfield, Farringdon, London EC1A 9HQ
Clerk pulls off an amazing socially-distanced, Covid-19 compliant, lunch and Annual Banquet event at Haberdashers' Hall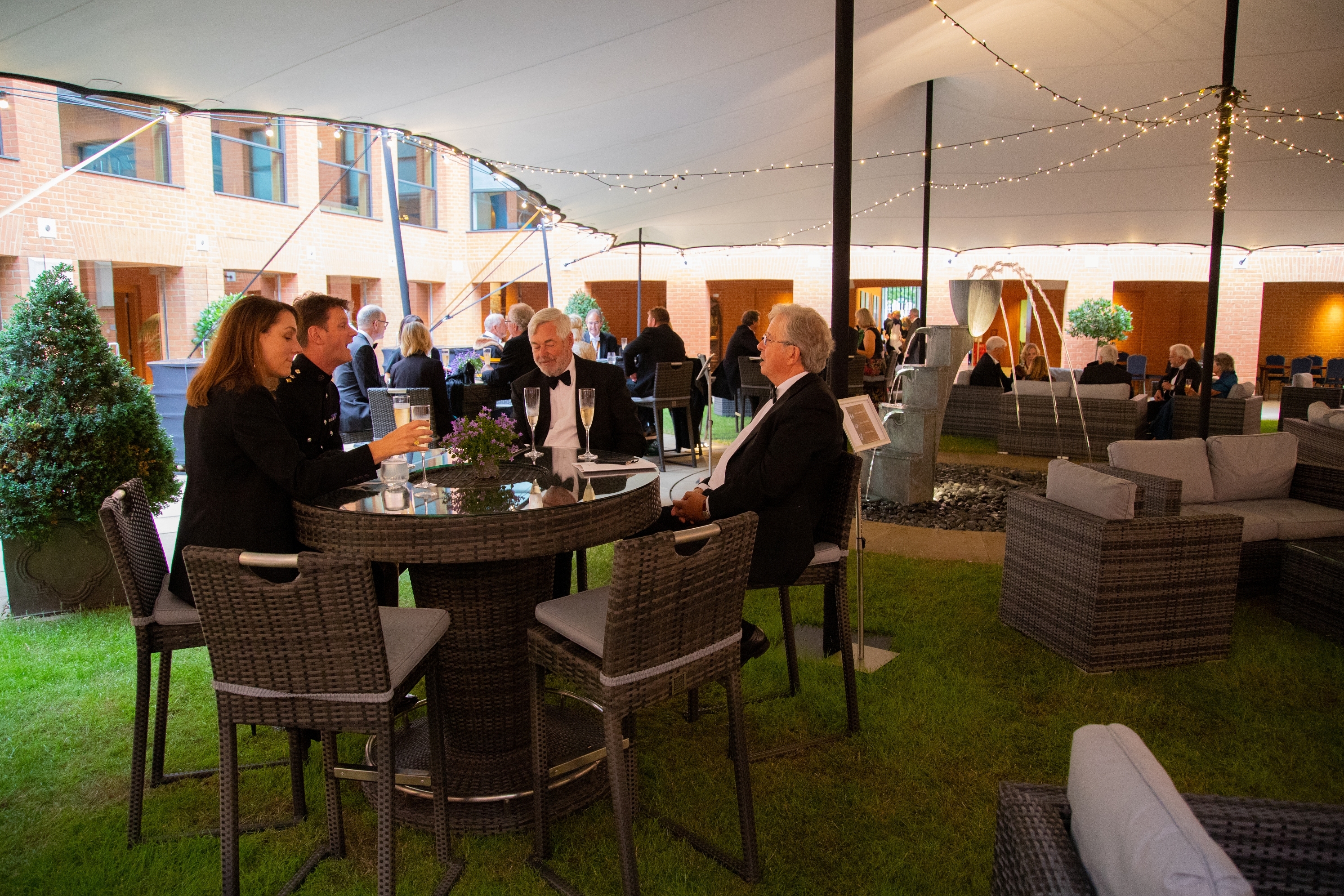 For the Clerk and the Master 2020/2021 has been an exceptionally complex and frustrating challenge. Events have been planned, amended cancelled only to be re-planned delayed and cancelled again. So it a testament to the fortitude and determination of both men that we did finally get to celebrate our Company with great fellowship and pleasure at an excellent combined Banquet lunch and dinner at Haberdashers' Hall on the 29th June.
Social distancing forced the Haberdashers to limit the number of guests allowed in the dining hall to just 90 less than half the normal capacity. With tickets well in excess of this already sold on the expectation that restrictions were going to be lifted in the middle of June and not wanting to let anyone down, the Clerk devised a clever plan. He organised a small socially distanced Livery Lunch as well as the Banquet Dinner all at the one venue.
The Clerk's cunning plan allowed many more Liverymen and guests to attend and enjoy a modicum of interaction and fellowship than would otherwise have been the case.
The Haberdashers had previously installed a giant sail over their courtyard which meant that the drinks reception for both events could take place outdoors. Lunch and Dinner were held in the Great Hall - not as would be customary on long banqueting tables but on discrete tables of either four or six persons.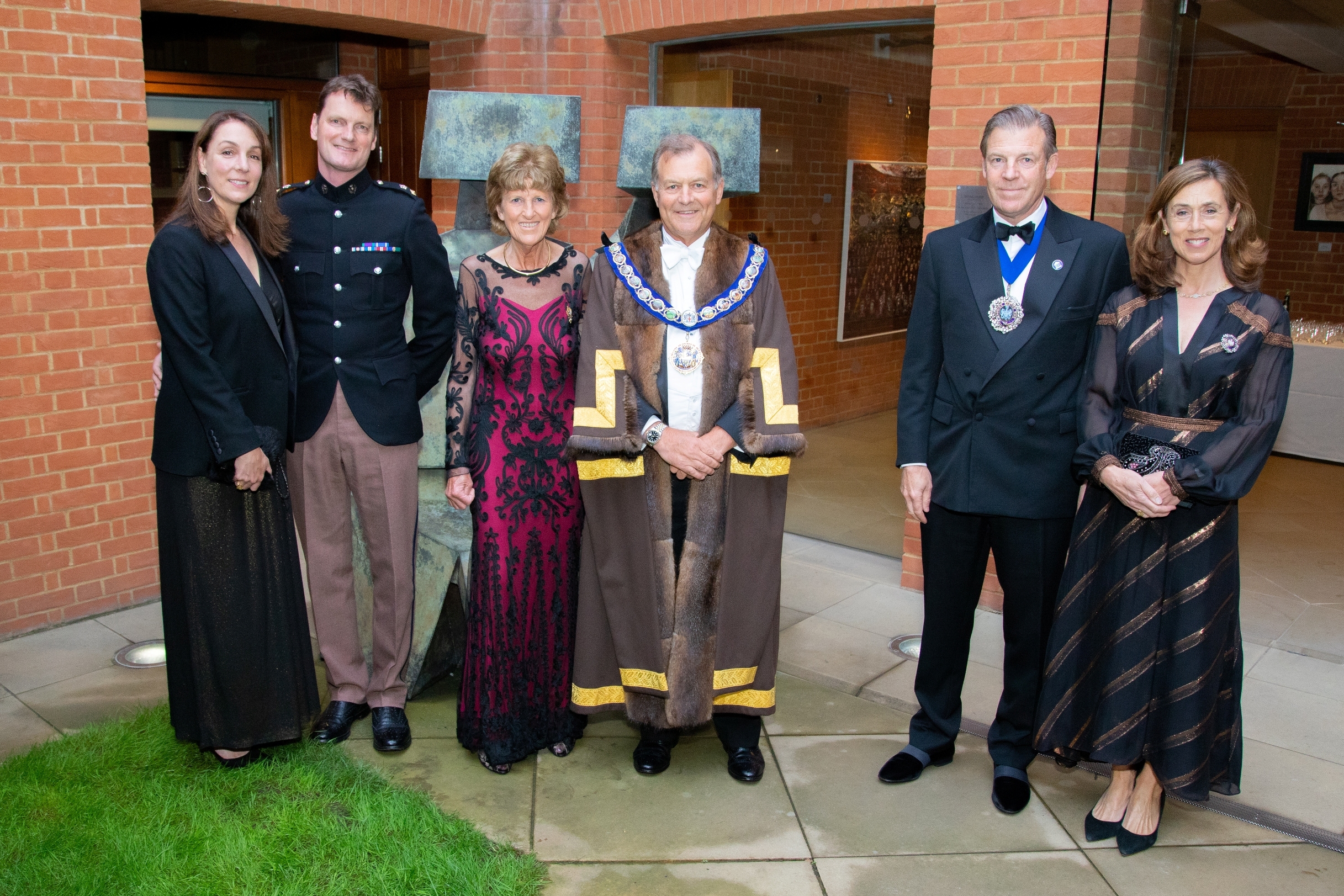 Guest were welcomed to the Banquet by the Senior Warden with special reference to the Master's principle guest Lieutenant Colonel David Ll Carter TD, Chief Executive of City Harvest. His speech focussed on the work of the City Harvest, a charity operating throughout Greater London during the pandemic delivering over 20 million meals using high quality, surplus food that would otherwise go to waste and helping countless organisations who themselves help desperate people.
Music was provided by the London Banqeting Ensemble with singers Emily Armour and Sarah Dense - who were all quite excellent.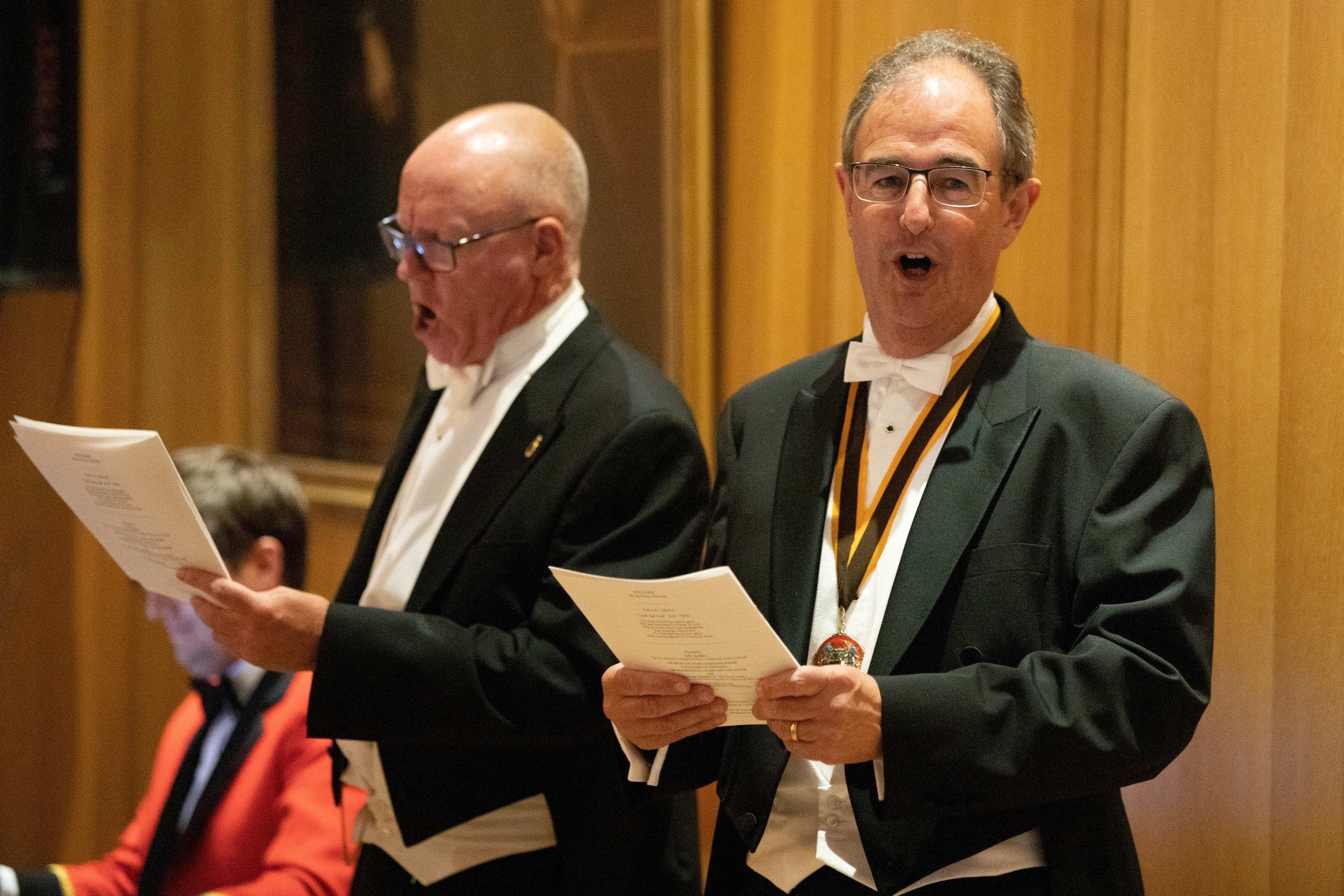 Compromises to tradition had to be made - the Loving Cup contained liqueur chocolates not the usual Champagne cocktail, we weren't allowed to join in with the singing of 'To be a Farmer's Boy' but Past Master Julian Sayers and Liveryman Andrew Brown made a fine job of it on our behalf and there usual flying trumpeters were grounded in a corner. None of this spoiled the occasion but I am sure all of us will look forward to what we hope will be a more normal occasion next January.