Date: 17th September 2018
Start time: 12:00pm
Venue: Farmers & Fletcher's Hall
Masters & Clerks Luncheon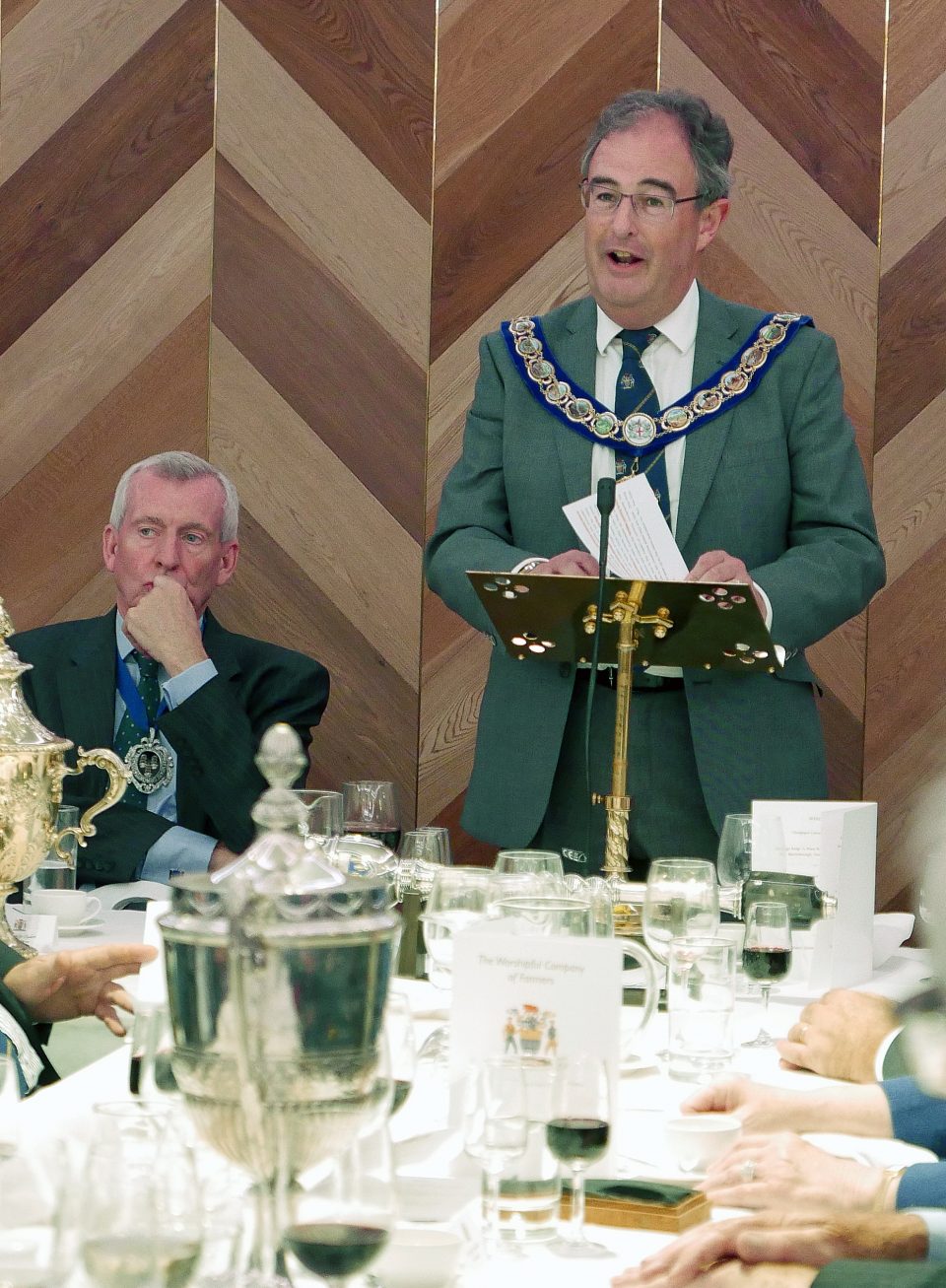 Over seventy Masters & Clerks attend the 2018 luncheon to be well entertained and to leave a little more enlightened
The 2018 Masters & Clerks Luncheon - now an established annual event in the Company and the wider City calendar, was almost certainly the best yet. The turnout was excellent, with over seventy guests, representing some forty different Livery Companies, entertained by thirty members of the Company.
The Masters and Clerks luncheon has several functions - to thank those Companies who have extended hospitality to our Master and Company, to show off the Farmers & Fletchers' Hall and perhaps most importantly to tell the wider City something about farming and the role our Company plays in supporting it. This year's event achieved all three objectives wonderfully.
The Master very wisely sub-contracted the role of enlightening the guests about farming and the activities of the Company to the very able, entertaining and convincing Alice Midmer. As an alumnus of the Company's 2017 Challenge of Rural Leadership course and also a member of staff at LEAF, Alice was the perfect choice.
In her talk she about the unique nature and challenges of the farming industry, about the characters and the passion that she sees on a daily basis and she talked about why in these challenging times good management of farming enterprises is essential - which is where she said the CRL course excelled.
The whole Company works so hard to invest our training courses with the right funding, syllabus, staff and environment to encourage the very best candidates to attend and to get the most from their investment in attending - and it is both reassuring and indeed gratifying to hear someone as clearly motivated and talented as Alice tell us it was all worthwhile. You can read a full copy of Alice's talk here Alices Talk At The Masters And Clerks