Date: 19th September 2016
Venue: Farmers & Fletcher's Hall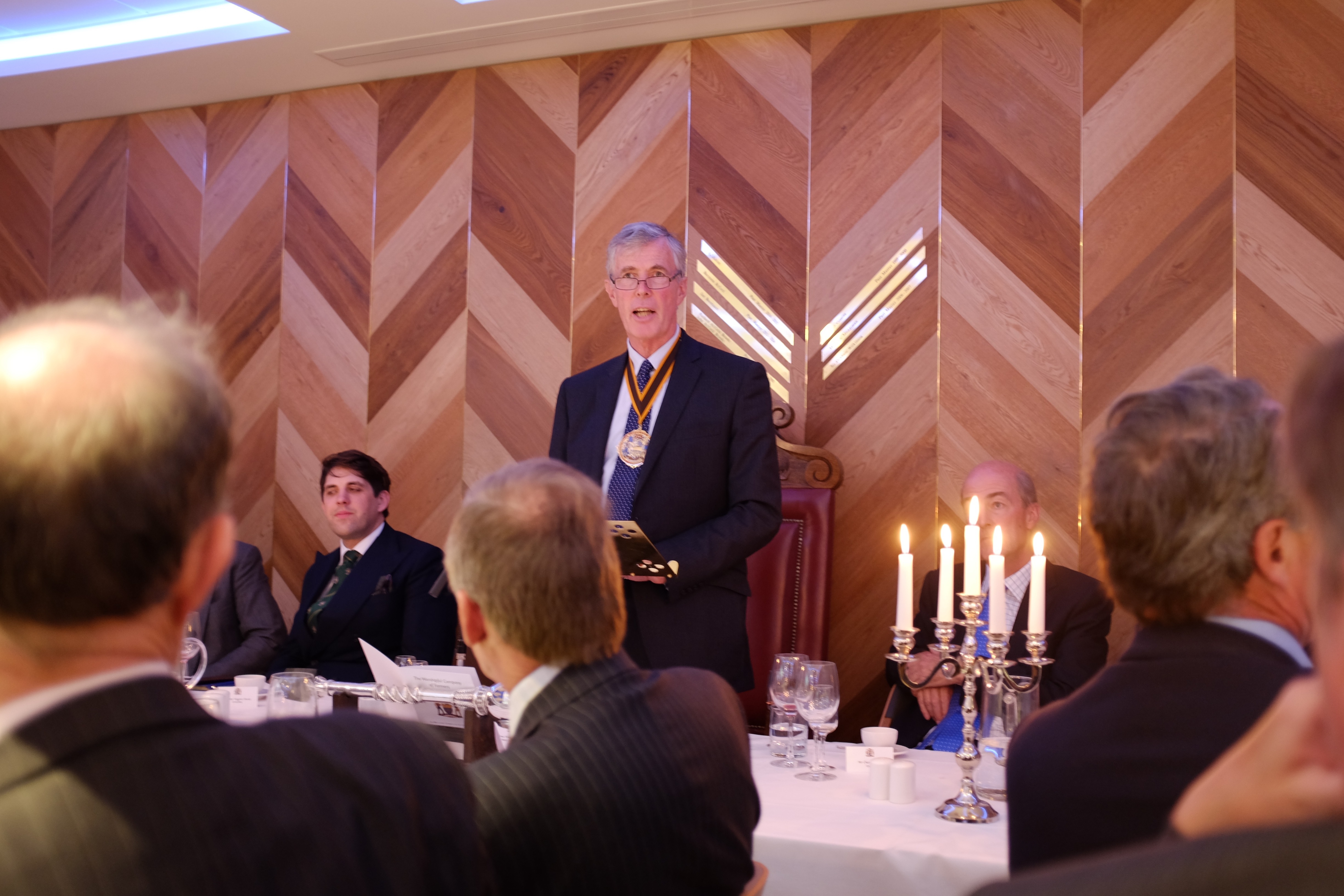 Bringing Farming to the City
The now annual Masters & Clerks Luncheon is one of the key opportunities for the Master of the Worshipful Company of Farmers to fill one of his/her key duties - to shed a little light on the mysteries of agriculture and the role of our Company in supporting it, for the benefit of a substantial body of Masters and Clerks from many of the City of London's other Livery Companies.
This was an opportunity not lost on our current Master. With the Farmers and Fletcher's Hall almost to capacity, with 40 guest Masters and their Clerks in attendance, and another 40 Farmers Company Liverymen to entertain them - he rose to the occasion admirably. With the Brexit vote so recently announced and the consequent need for agriculture to clearly establish its worth and contribution fresh in almost every WCF Liveryman's mind, the Master's key theme was the way that agriculture continues to push the technology boundaries to get every iota of production from one of the world's most precious resources - land.
Whilst his speech highlighted the way that technology is contributing to the seemingly never ending improvements in farming productivity, he was also careful to point out the critical roles of management and the workforce. And to stress the need for management training of the highest calibre to help the industry meet the challenges of the future.
The Company's role in helping deliver some of this training is a key driver for the Court and the membership. And all who heard the Master speak will have been left in no doubt of his pride in the contribution we as a Company are making today and will continue to make in future.
An extract of the Masters speech can be found here 2016 Masters Clerks Masters Speech