Date: 9th November 2019
Venue: City of London
Huge success at the 2019 Lord Mayor's Show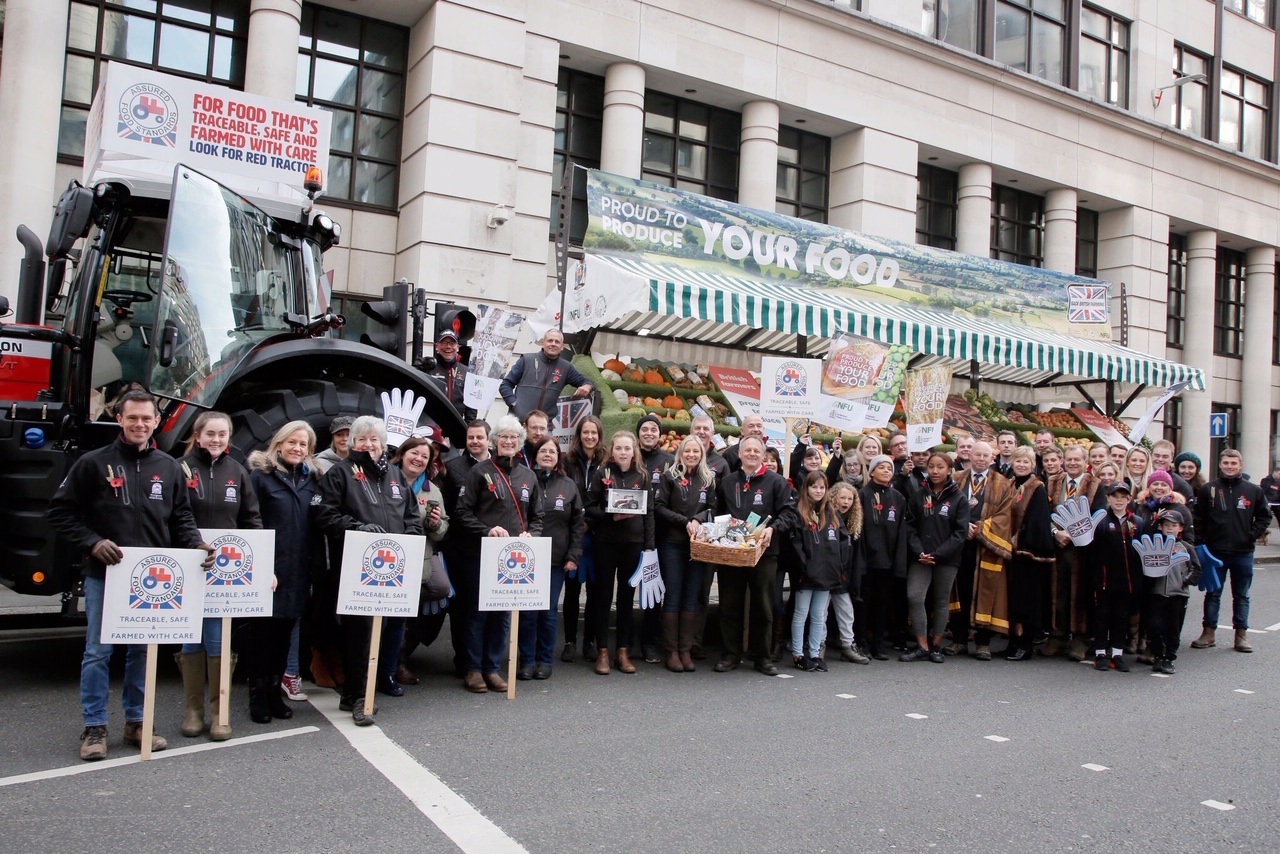 The Lord Mayor's Show is always an enormous opportunity for the Company to get its 'Back British Farming' message across to the general public both in London, where large crowds fill the grandstands and line the route and on television via the BBC extensive coverage of the event.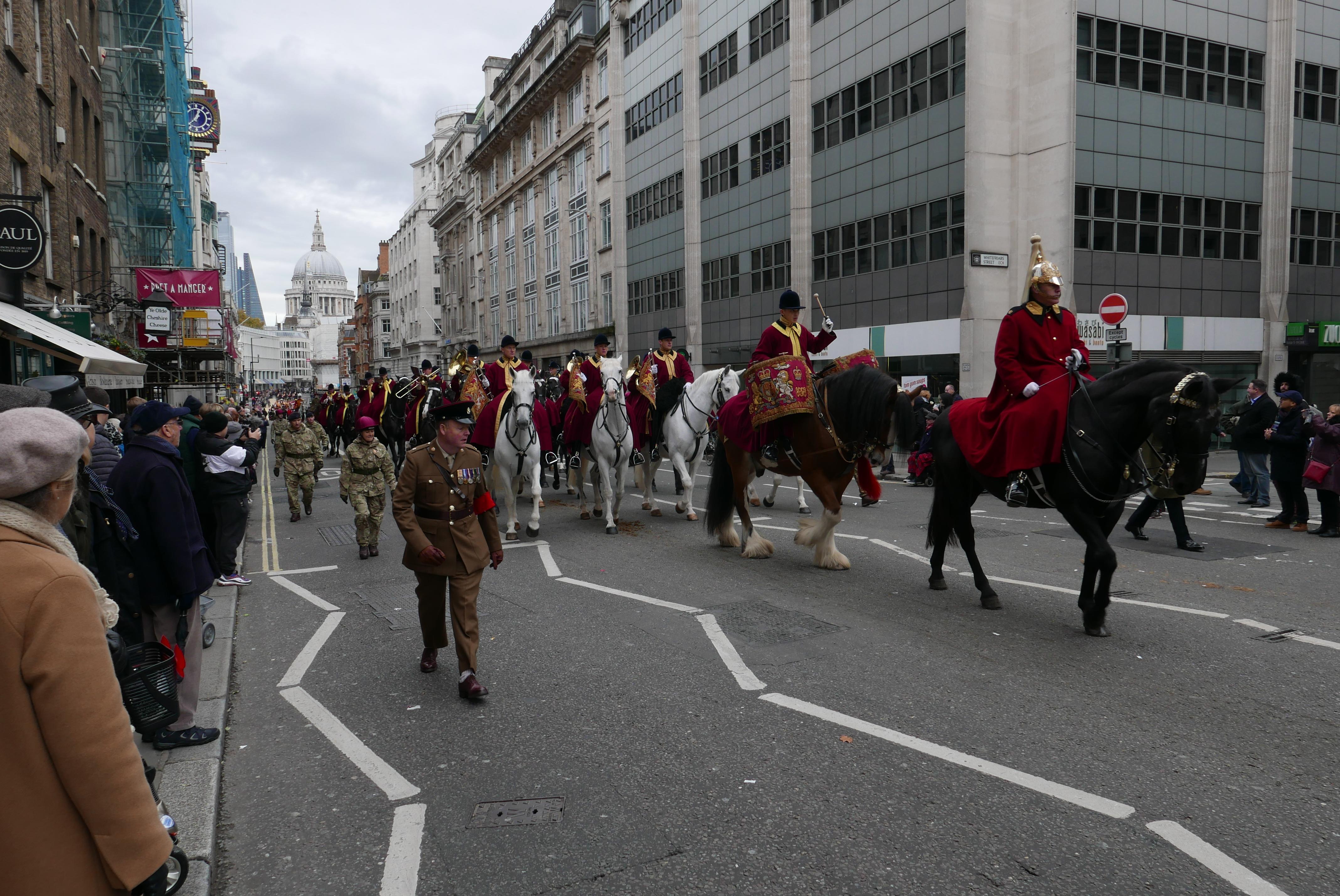 2019 was always destined to be a particularly important year for us at the Lord Mayor's Show with Liveryman Hilary Russell's husband, William Russell becoming the 692nd Lord Mayor. The Lord Mayor's Show has been an integral part of the life of the City of London for centuries, it is in fact 804 years old this year!

The Company was lucky enough to be invited to take the tenth slot in the parade giving our message of 'Proud to Produce Your Food' great prominence. This year the Company was once again given wonderful support by the NFU, Red Tractor, Massey Ferguson and our friends at the City Docks Farm.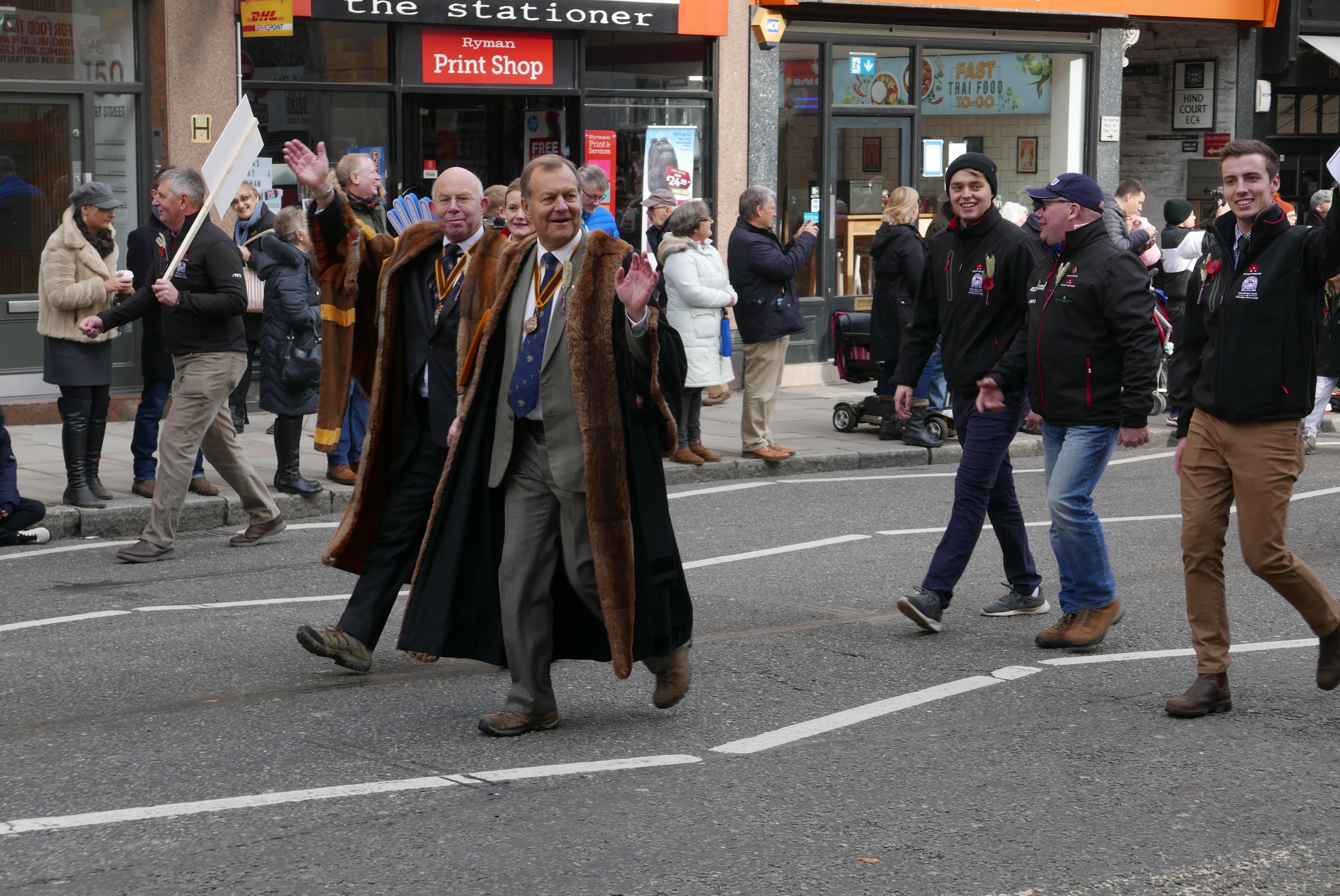 The Master and Wardens led the entry along the winding route from Bank and back again. They were greeted noisily all along the route, with a special cheer resounding from the crowd around the Tipperary Pub where a number of the Company's Liverymen had gathered.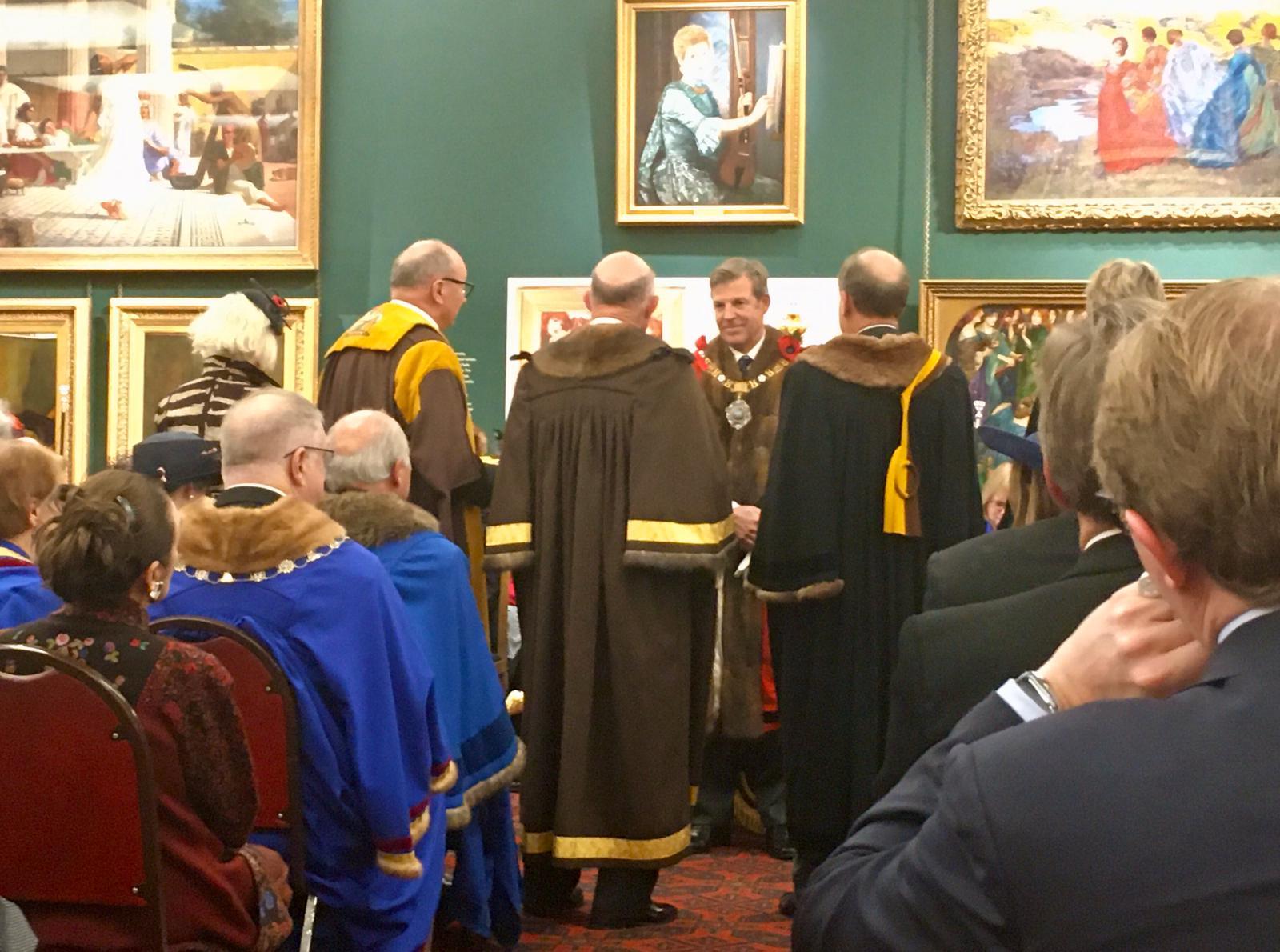 Our involvement in proceedings actually started the day before when the Master, his Wardens and Past Master Rosie Carne had the honour of presenting a gift to the new Lord Mayor immediately after the famous Silent Ceremony. This is the ceremony at which the new Mayor takes over from the outgoing one. As one of only four Companies chosen to present gifts this was indeed a great honour.