Date: 7th December 2018
Start time: 11:00am
WCF takes the 'Back British Farming' message to the street of the capital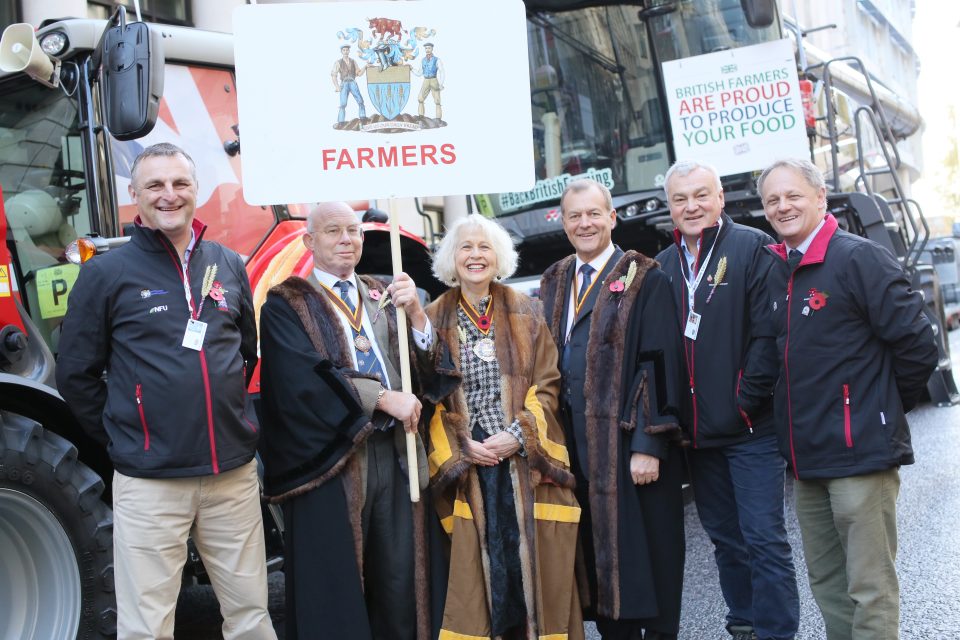 On November 10th this year, The Master and Wardens - David Bolton and Richard Whitlock, led the Company's entry as the 803rd Lord Mayor's Show took to the streets of the City of London. With the National Farmers' Union, Massey Ferguson, Red Tractor, the UK's largest farm and food assurance scheme, and Surrey Docks City Farm all providing wonderful support to the Company the whole team took the 'Back British Farming' message into the heart of the City of London.
On what was unusually for the Lord Mayor's Show a sunny day, our entry this year looked superb, perhaps the best yet and it appeared very close to the front of the procession, at number forty three. Centred around a beautiful red Massey Ferguson tractor and a stunning and very unusual looking black Massey combine harvester, the entry was flanked by eight members of the NFYC - selected to represent the eight NFU regions and members of the management team and young volunteers from our affiliated City Farm - Surrey Docks Farm.
The Lord Mayor's Show once again this year provided the perfect opportunity to showcase the best of British food and farming to millions of people and to communicate the message about the critical role of British farming and its vital place in the wider food industry.