Date: 25th February 2020
Start time: 11:00am
Venue: Guildhall Yard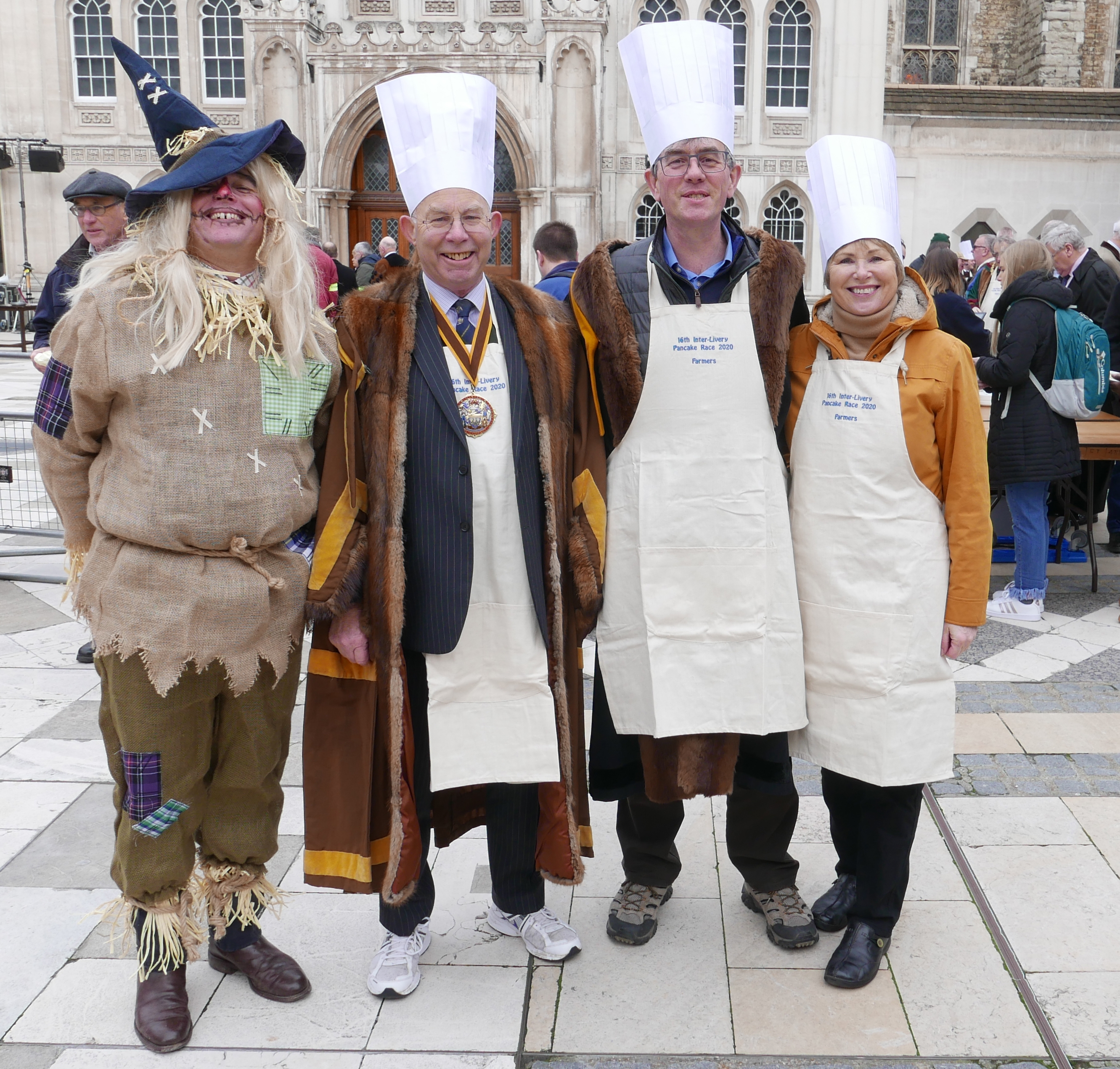 Guildhall Yard spectacle of Livery Company pan handling
After so much wet weather through this autumn and winter it was fortuitous that Shrove Tuesday in the City of London, the venue for the 16th running of the now traditional Lord Mayor's Pancake Race, turned out bright and dry, albeit bitterly cold and to the later consternation of the competitors, rather windy.
The Poulters Company are the masterminds behind this splendid event, with their able team of organisers and chiviers-up marshalling the, often somewhat befuddled competitors from now 39 different Livery Companies and City organisations, with practiced efficiency. The Poulters are ably assisted by the Gunmakers, who provide a tiny but immensely noisy, brass cannon with which they start each race, the Clockmakers in charge of the all-important race timing duties and the Fruiterers from whom the caterers, The Clink, receive baskets of lemons for all the pancakes that are eaten.
The Worshipful Company of Farmers has been competing in the race for years without ever much troubling the scorers and the 2020 team assembled by the Master Farmer was, perhaps inevitably, to do no better than its many predecessors.
There was however one important change to our team this year. The venerable and rather leaky, inflatable chicken, that has been guided around the course by Liveryman Adrian Bell at the last two events, has sadly had to be retired – so our ever-resourceful Clerk was called upon to raid his wardrobe and Amazon for a suitable replacement outfit.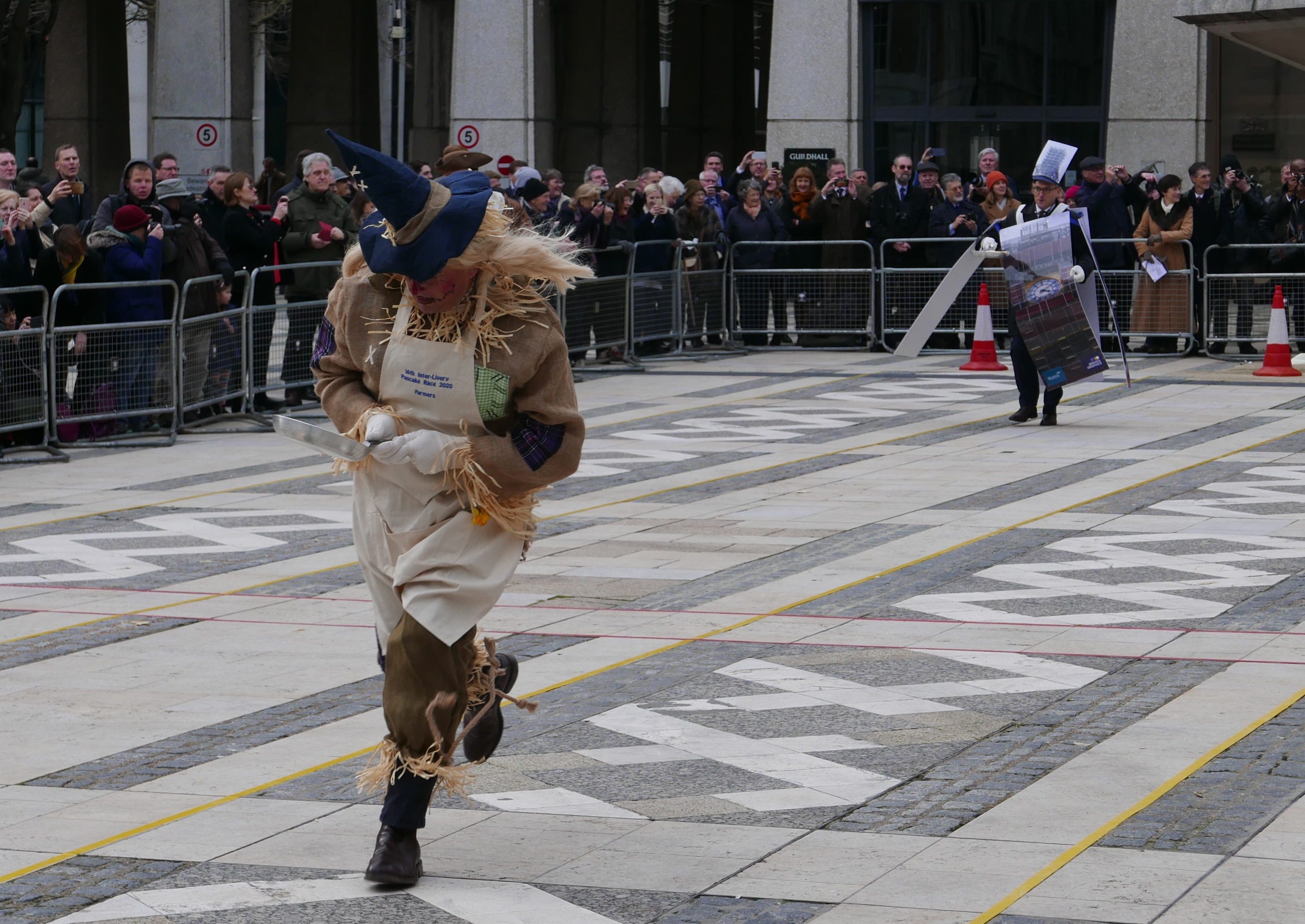 Court Assistant James Peck's scarecrow, featuring full face paint and long blonde wig, was a sight to behold and caused quite a stir in the saddling enclosure. Puzzled tourists wandered about photographing not just Mr Peck but the Water Conservator with a wind turbine on his head and the Air Pilot in her Spitfire.

The full WCF team for this year comprised the Master (for the Masters Race), Mr Peck (in full costume, for the Fancy Dress category), Liveryman Richard Anscombe (the Liveryman's Race) and Junior Warden, Karen Mercer (competing in the Ladies Race). Whilst none of our team got into their respective final the scarecrow did well enough to win what turned out to be a rather slow heat and the Junior Warden would have done better if the wind hadn't taken her pancake, after a rather enthusiastic toss!