Date: 6th June 2017
Venue: Farmers and Fletchers' Hall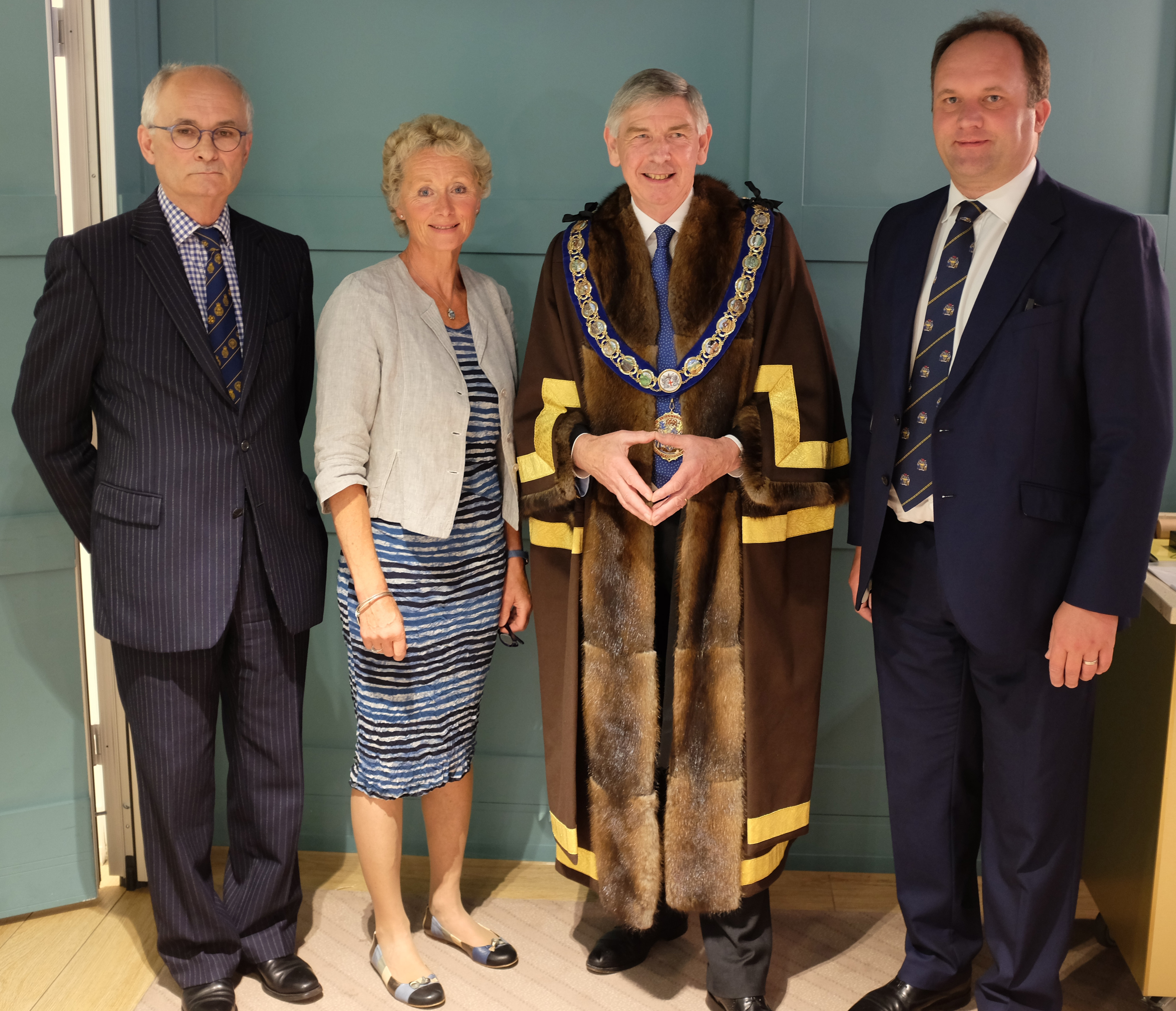 June Court welcomes three new Liverymen and a new Apprentice
The first week of June 2017 was a very busy one for the Company, with a very important Stress Workshop at Farmers & Fletchers' Hall on Monday 5th - reported on elsewhere on the website - followed by a very successful, Past Masters Dinner -also covered elsewhere - and then on the 6th June, the Court meeting which was followed by another, very well attended luncheon, once again in Farmers & Fletchers' Hall and masterminded by our Clerk.
The June Court meeting addressed, as ever, a packed agenda. Topics covered included matters such as the development of the commercial management of Farmers & Fletchers Hall; the activities of all the major committees and progress with the planning of the Company's involvement in the 2017 Lord Mayors Show - this year we will be processing in our own right, rather than as one member of the Modern Liveries section and all Liverymen are encouraged to get along to the show in September to support the team.

It was also an opportunity to welcome into our Company, three new Liverymen and a new apprentice. Joining the Company at the Court meeting on the 6th June were Mr Mark David Hall, Mr John William Stanley and Mrs Patricia Anne Wheatley-Hubbard - wife of a very proud Immediate Past Master, Thomas Wheatley-Hubbard, who was in attendance at Court for her clothing with other members of the family.
The latest apprentice to join the ranks of the Livery is Mr Angus Upton who was bound to his Master and Grandfather, Past Master (1990 - 1991) Robin Upton. Robin was pleased to point out that Angus had agreed to be Bound for no wages what-so-ever - is this a first we wondered?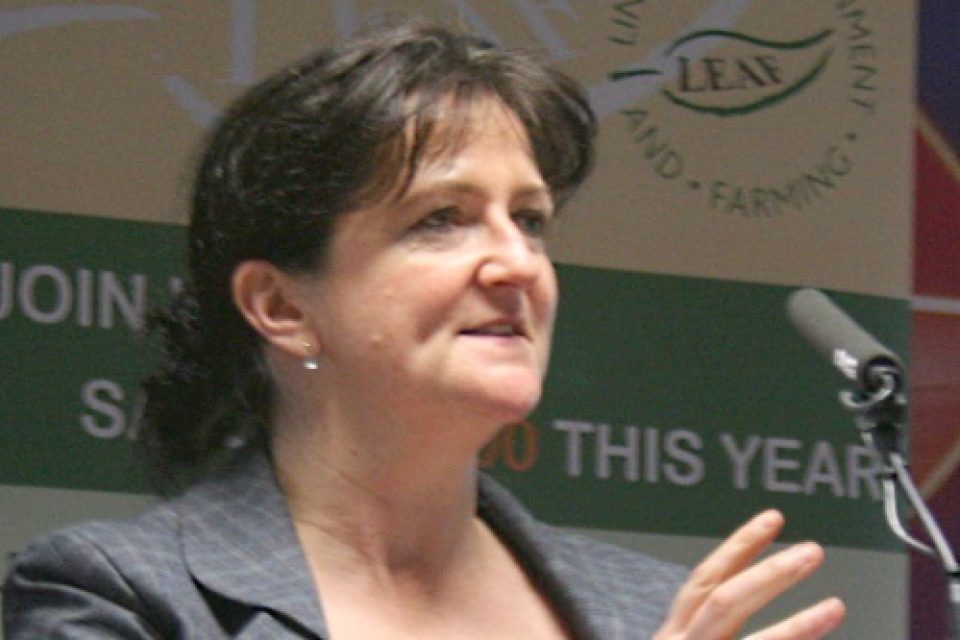 Caroline Drummond speaks at the June Livery luncheon
The Master's principle guest was, on what will be the last luncheon he hosts at Farmers & Fletchers Hall in his year as Master, Caroline Drummond MBE, Chief Executive of LEAF and her topic - a crucial one in these times of great change across the whole of farming in the UK - 'Food, Health & Sustainable Farming'
As Chief Executive of LEAF (Linking Environment and Farming) since its inception in 1991, Caroline has been steadfast in her aim to make UK farming more environmentally sensitive, by combining modern farming technology and techniques with conservation and engaging with the public out on the farm.
Caroline spoke, as she always does, with passion, commitment and humour. Developing her theme she urged the many active farmers in the audience to grasp the opportunity, presented by the changes that BREXIT it seems will inevitably bring, to make the industry fit for purpose as we approach 2020.
She was at pains to point out that the call to build a sustainable future for our industry was in no way at odds with the adoption of the most modern and sophisticated farming technology. In fact she said that it was this technology that offered the best opportunity to both increase production to meet demand AND to farm in a way that ensured the future of our wildlife and habitat for generations to come.
She stressed the critical importance of the agricultural sector in our economy. "With Food as the UK's largest manufacturing sector, the food and drink supply chain is a major part of the UK economy, accounting for some 7% of GDP, employing 3.9 million people, 14% of our population and generating £96B per year."
She introduced us to a term I doubt many of us had heard before, describing the world we face as VUCA - volatile, uncertain, complex and ambiguous. It might not be term we are all familiar with but it is certainly a state of the world that many of the farmers present clearly recognised. Her point was that it was this very volatility that offered the possibility for farming to respond in new and more appropriate ways.
Referring to her own Nuffield study experience she suggested that farming had a responsibility to play its part in solving the greatest health crisis that the UK faces - obesity. Adopting learning from science she said, offered farmers the chance to create foods that would contribute to a healthier population and earn a premium over less ambitious offers.
And in concluding she highlighted the scale of the problem and therefore the opportunity.
"On average we eat only 10 different meals on a rotational basis. To improve health we need to enhance the range and diversity of the foods we eat. Currently 60% of our diet relies on just 3 crops – wheat, rice and maize when science has identified over 300,000 edible plants.
"At LEAF we will be looking to look at this opportunity more closely as we further our talks with FACE about a potential merger. However, the evidence is clear – it is only by eating REAL food that our bodies are able to assimilate the vitamins and nutrients we need and in the long run quality food will always have a central role in promoting good health."
She left her audience with a sound piece of advice, delivered via an entertaining story involving a nun and Bishop that few of us will forget!
"Always be well informed in your job or you might miss a great opportunity! - - and know your facts.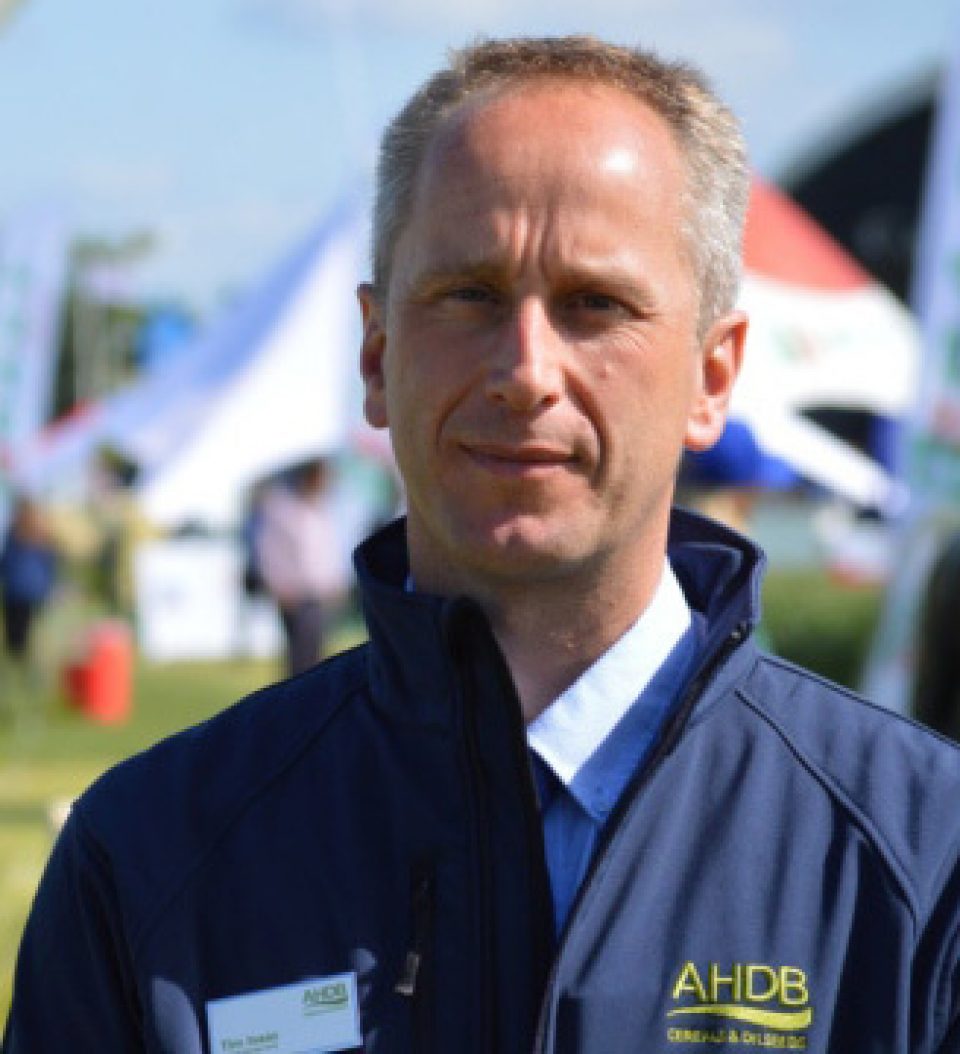 CRL 2017 Alumni Tim Isaac - endorses our education efforts
Equally welcome at the luncheon was the second speaker, Mr Tim Isaac, Head of knowledge exchange at the Agriculture and Horticulture Development Board (AHDB) - and an alumni of the 2017 CRL course. Tim spoke with great passion about the value that he personally derived from attending his WCF course. He also highlighted, as so many do, the on-going value that comes with the relationships and close bonds with other delegates formed on the course.
And, in thanking the Company for the opportunity to attend the CRL course, he provided the incentive, should any of us present have needed it, to re-double our efforts to generate funds for our Charity that makes our support for these courses possible.