Start date: 22nd January 2020
End date: 24th January 2020
Venue: Morzine, Port du Soleil, France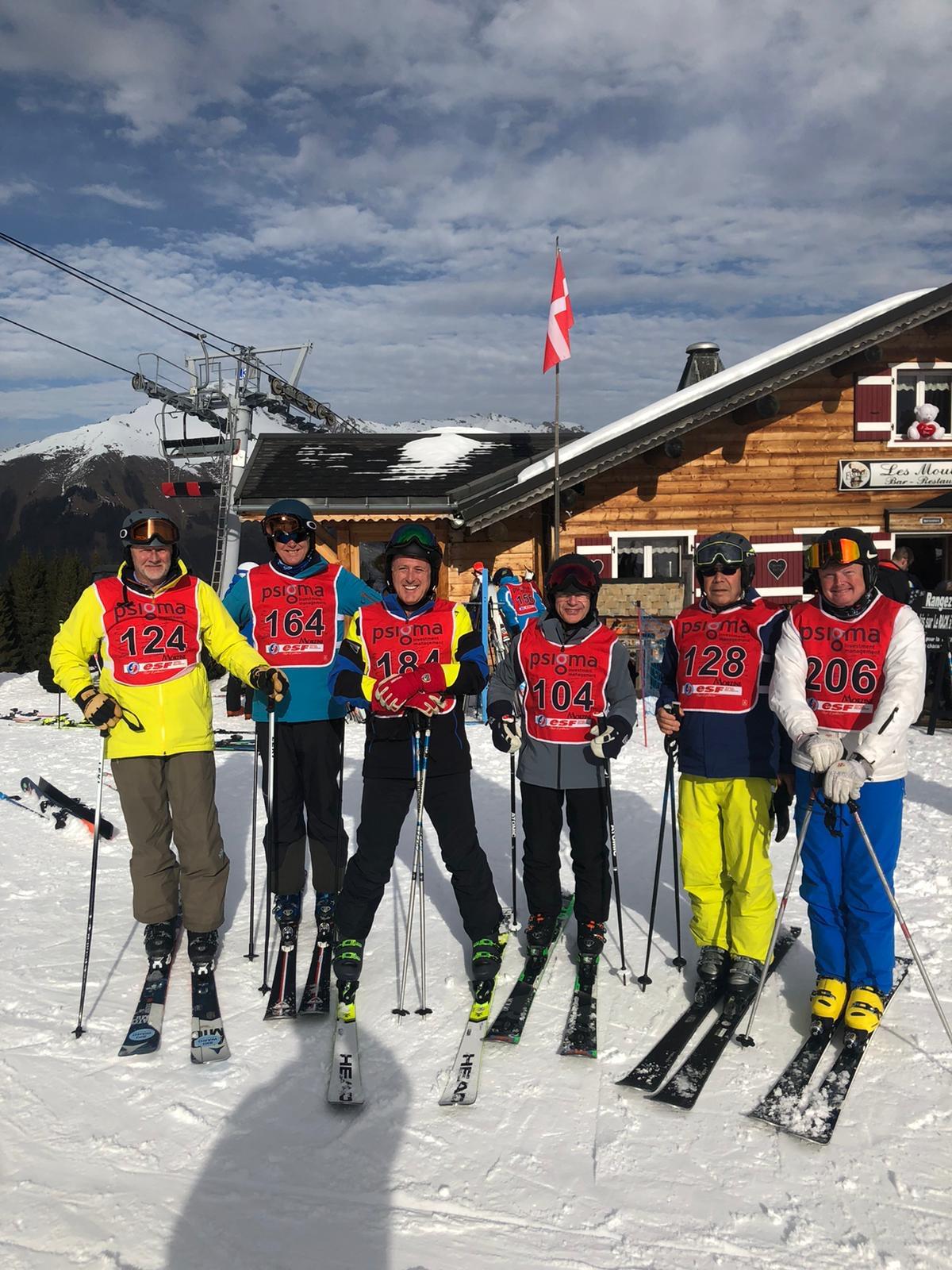 Fellowship and connections in Morzine
The inter livery ski races took place once again in Morzine in the heart of the scenic French Alps. The snow conditions and weather were superb helping to make the whole event a great success and very enjoyable.
Day one saw Liverymen Allan Stevenson, John Ward, Hugh Wykes and guest John Hardman take place in the Charity Team Distance Challenge to raise money for Snowcamp for the first time. The winning team was the one to ski the greatest distance in two hours. We elected our best skier Allan to wear the recording tracker and the rest of us spent an exhilarating but exhausting afternoon trying to keep up with him! The result was we were 16th out of 37 teams. Learning from this years' experience we are confident we can improve next year!
I would like to thank those who have donated to the worthwhile Snowcamp charity using the link sent out by the Clerk in December. So far over £20,000 has been raised by the 36 Livery Companies taking part this year.
On day two we were joined by Liveryman Christopher Day and Freeman Gerard Oates who rushed out after the Banquet to join us for the slalom race. This gave us our starting positions for the main Giant Slalom race the following day. Allan was our top skier and came a very commendable16th out of 156 racers in the age adjusted results.
The grand finale was the prize giving and dinner in the evening. Although we didn't manage any medals again this year, we are definitely on the way up as we were sharing a table with the Mercers and invited to share their loving cup with them!
The dates for next years' competition are the 20th – 22nd January 2021 which does not clash with the Banquet.
This event is becoming ever more popular and the ESF cannot deal with any more racers. This means if we want to increase the size of our team another Company's team will have to be smaller. The message is if you would like to join us next year, and we are on the lookout for competitive speedy skiers, please speak up early to get a place.