Start date: 19th January 2017
End date: 20th October 2016
Venue: Morzine, France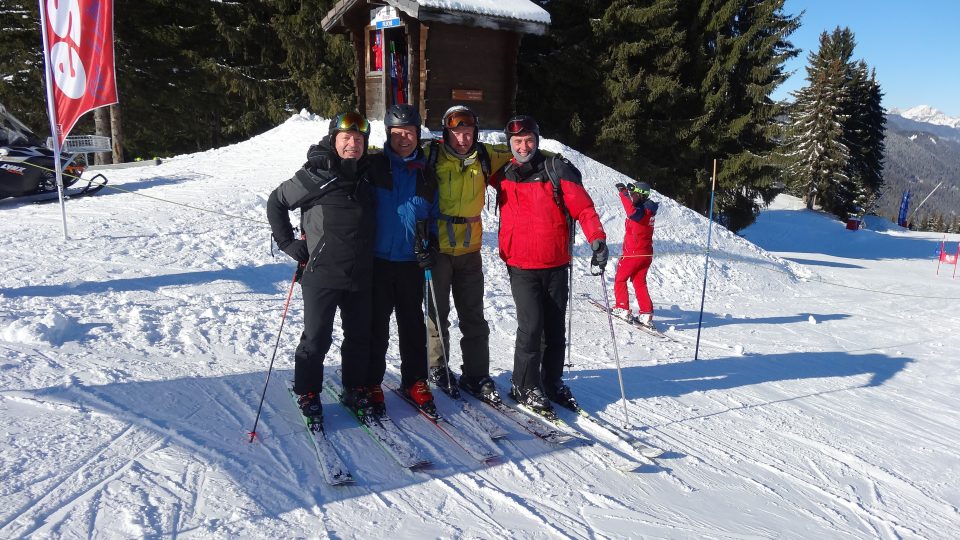 Inter Livery Ski Championships 2017
Hugh Wykes reports that this year the Farmers had a full team of four Liverymen in attendance form the 8th running of the Inter-Livery Ski Championships. The team who galliantly spent the 28th and 29th January sliding down the Morzine slopes trying to outpace the other 25 Companies taking part comprised Alick Jones, John Ward, Richard Whitlock and Hugh Wykes
"There are no major mishaps to report and although there were no trophies either by the end of the prize giving dinner, thanks to Richard, everyone in the room was aware of the Farmers' presence.
It was a delight to welcome Alick to the team, he entered into the spirit of things with great enthusiasm, he was good company and managed to finish the giant slalom with a broad smile on his face.
John showed prudence by inviting Dr. Fiona Levack along to support us, just in case. We are grateful to Fiona for cheering us on from the side lines and joining us for the social events.
Our thanks go to Ironmonger Christopher Hudson for the efficient and friendly way the event was organised, no mean feat with 167 competitors." says Liveryman and our on-the-spot, ski reported Wykes.
Next year the competition will be held on the 25th. and 26th. January. If you enjoy skiing why not come and join the team, either just for the competition, or for the week beforehand to get some practice in. Bring the family and if they are competitive they can race as guests. For further information contact Hugh Wykes. Email: hugh@wykeslodge.co.uk Mobile: 07831 186471. Or visit www.liveryskiing.com for more information.