Date: 5th March 2019
Start time: 11:00am
End time: 1:00pm
Venue: Guildhall Yard, London , EC2V 5AE
Fast but not fast enough!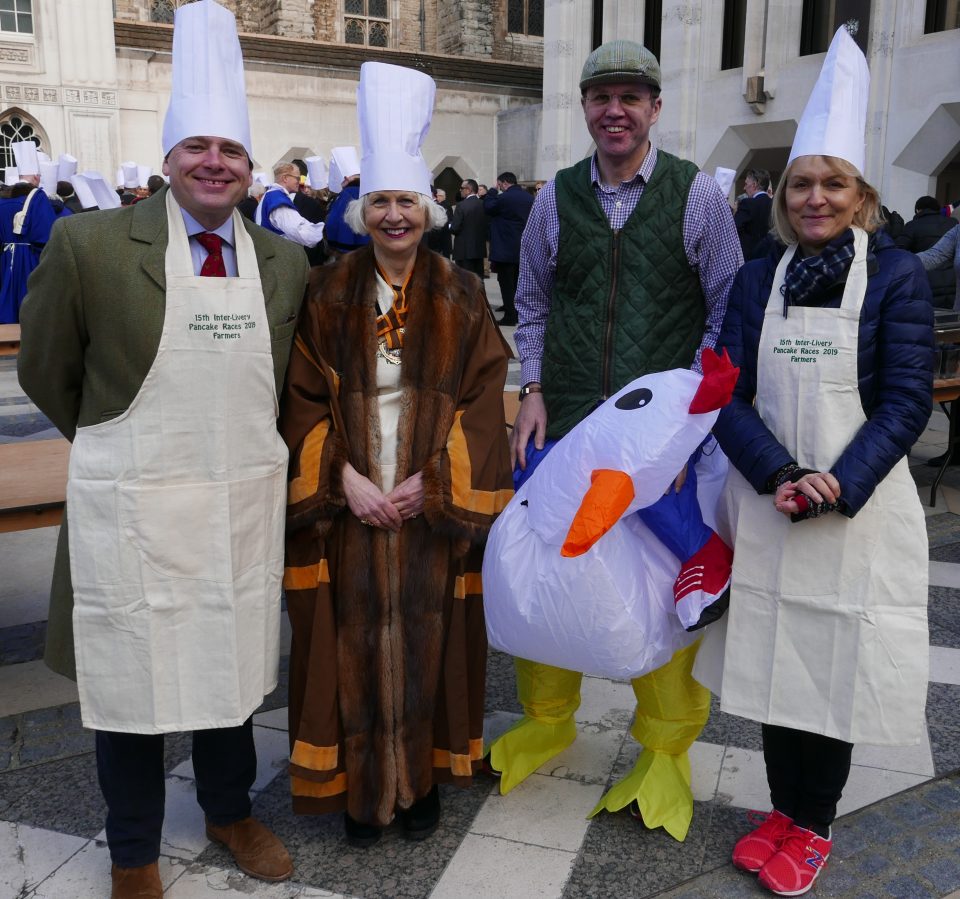 Taking place for the fifteenth time, The Inter-Livery Pancake Race, organised by the Woolmens' Company, was the best attended yet. Guildhall Yard was packed with teams from over forty Companies, their Clerks, supporters and members of the public, who by design or accident came to view, what many may have considered a typically eccentric English scene. Masters and Liverymen in full robes mingled with fancy dress competitors, stewards and City dignitaries including Honorary WCF Freeman and City Sheriff Liz Green.
Our team for 2019 comprised the Master, and Liverymen James Peck, Mary Foster and our fancy-dress competitor, splendid in his inflatable chicken outfit getting its second run out at the event Adrian Bell.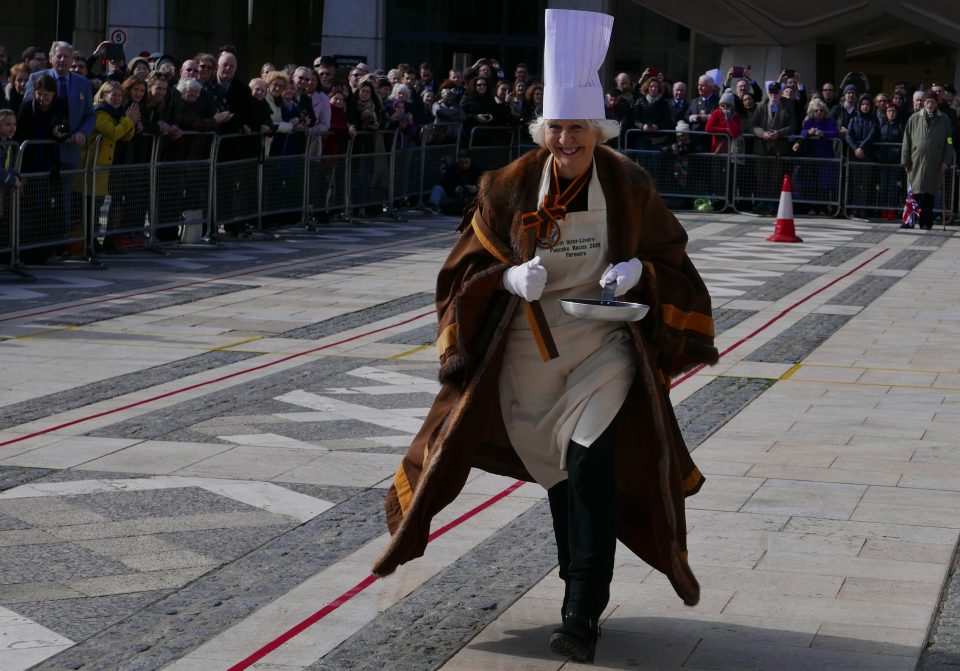 I am sorry to report that, despite great enthusiasm and spirit, none of our competitors made it through their heats to the finals, although both James and Mary were both in contention, until James tired nearing the line and Mary had a mishap with her pancake, that meant she dropped from a narrow lead to finishing a lonely last.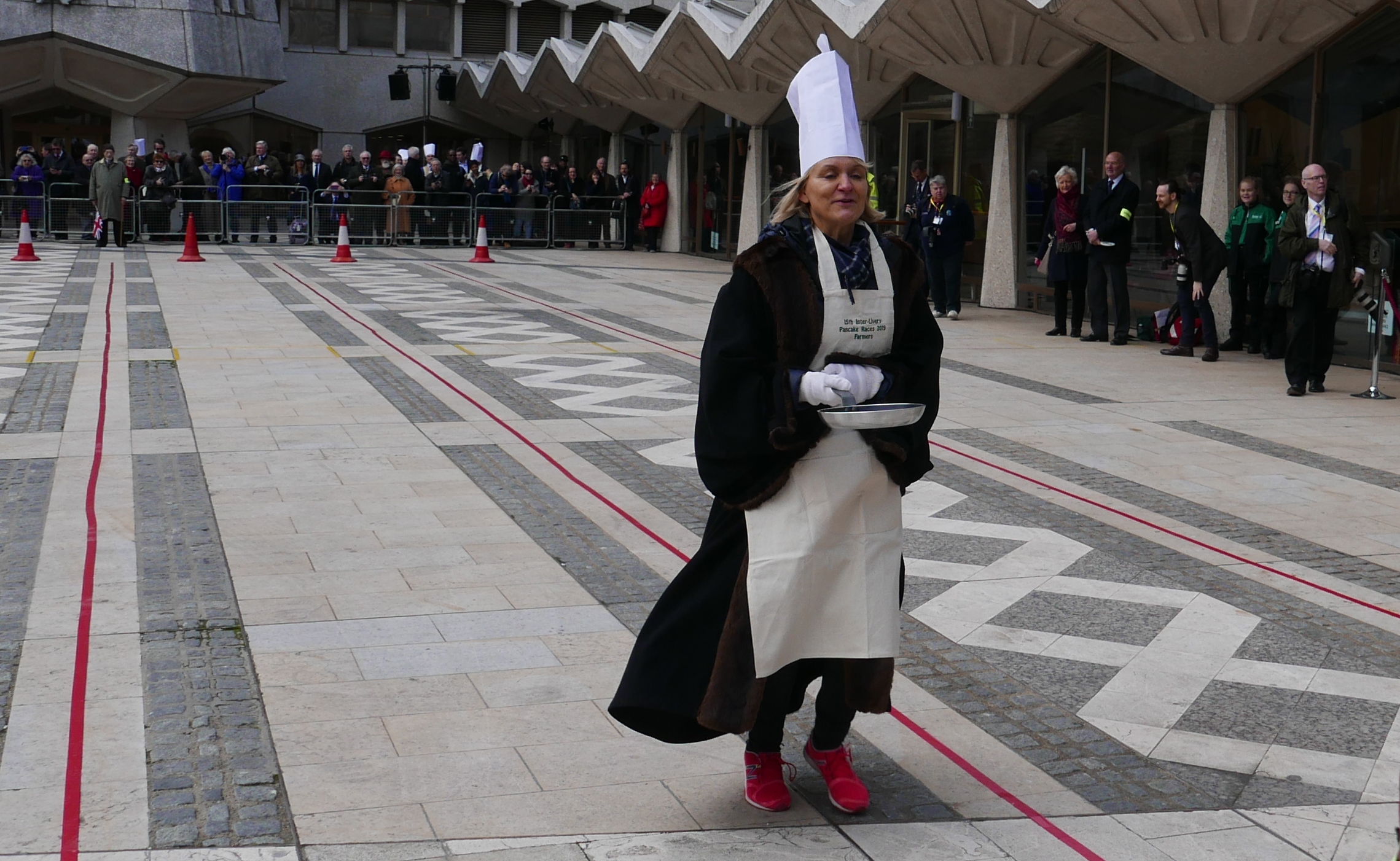 For the record the Victor Ludorum winners this year, much I suspect to the delight of the Sheriff, were the Framework Knitters Company but the major winners were really the Lord Mayor's charities, the competitors who all had a great day out and the spectators who witnessed a quintessentially English London City spectacle.