Date: 29th June 2021
Hugh Wykes receives the Livery Silver Salver from the Master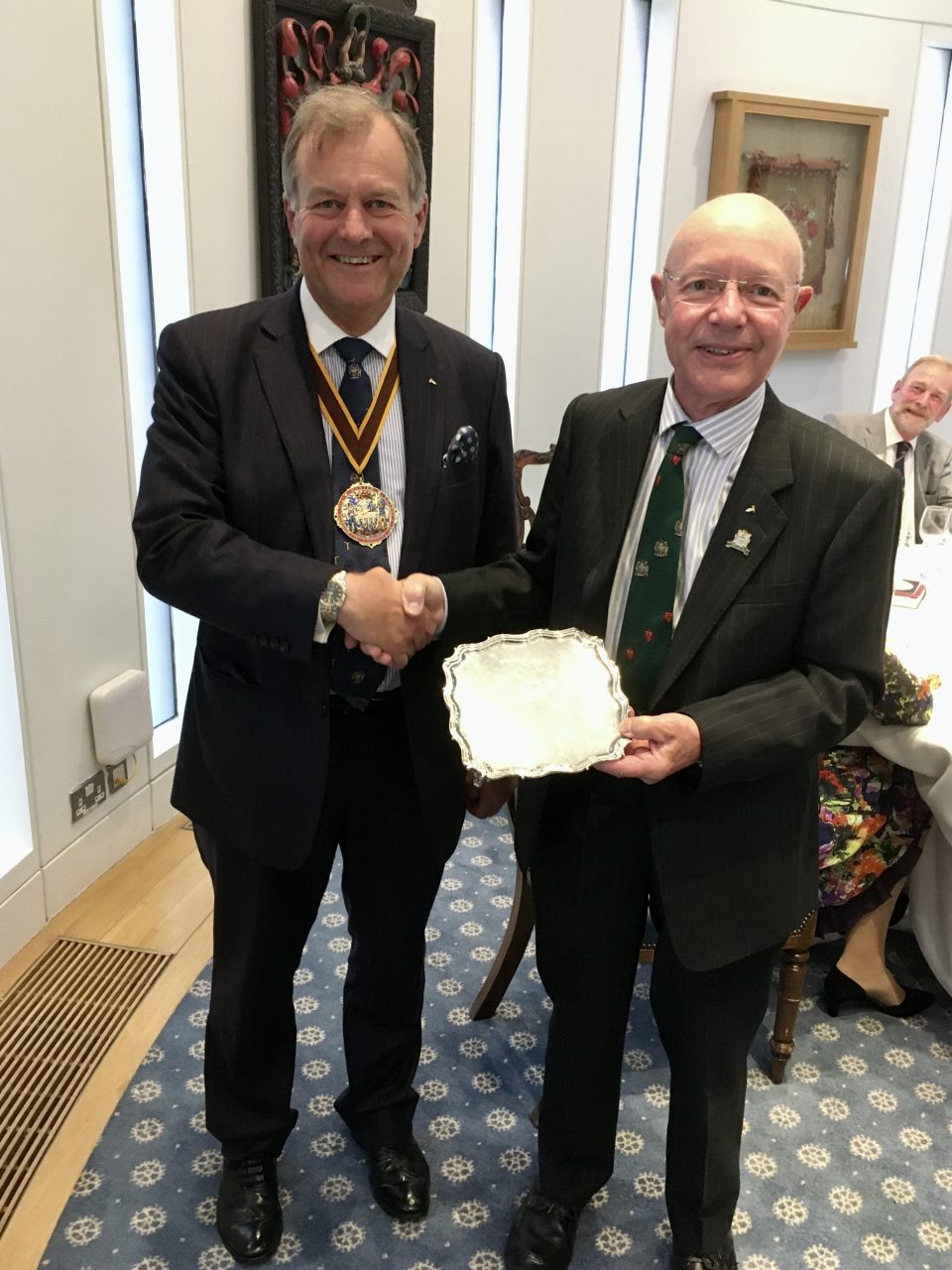 The Livery Silver Salver is customarily awarded, amid great secrecy, at our white tie Banquet in January each year. But, as with everything else in the life of the Company in 2020/2021, this year it was delayed. Sterling work by the Master and the Clerk did finally allow a modified banquet to be run in July 2021 but numbers were strictly limited. To make up for the Banquet number short fall and to allow as many members and guests to participate, the Clerk came up with a novel and very clever idea - a special Livery Lunch to be held at the same venue and on the same date as the Banquet. This was the event at which the Silver Salver was presented.
The Salver is presented each year to the Liveryman, not on Court, who has made the greatest contribution to the Company in the preceding year. And in 2020/2021, Liveryman and Steward Hugh Wykes was the well-earned recipient of the award.
In his presentation speech the Master made reference to the fact that Hugh was one of those rare Liveryman who regularly volunteered or made himself available to make other's lives easier: stewarding at our events; participating as a committee member of the WCFA association; organising and chairing a very successful Livery & City Familiarisation Day; running and competing with the WCF ski team that enters in the Inter-Livery ski championship each year, to name but a few of his activities. "Hugh is a Liveryman, the Master said, who is just prepared to go the extra-mile for the Company and for its members."
Well done Hugh, thoroughly well deserved recognition for everything you do and a small thank you from the whole Company.