Date: 8th October 2019
Start time: 11:15am
Venue: St Bartholomew the Great
An unusual but enjoyable Harvest Thanksgiving and Installation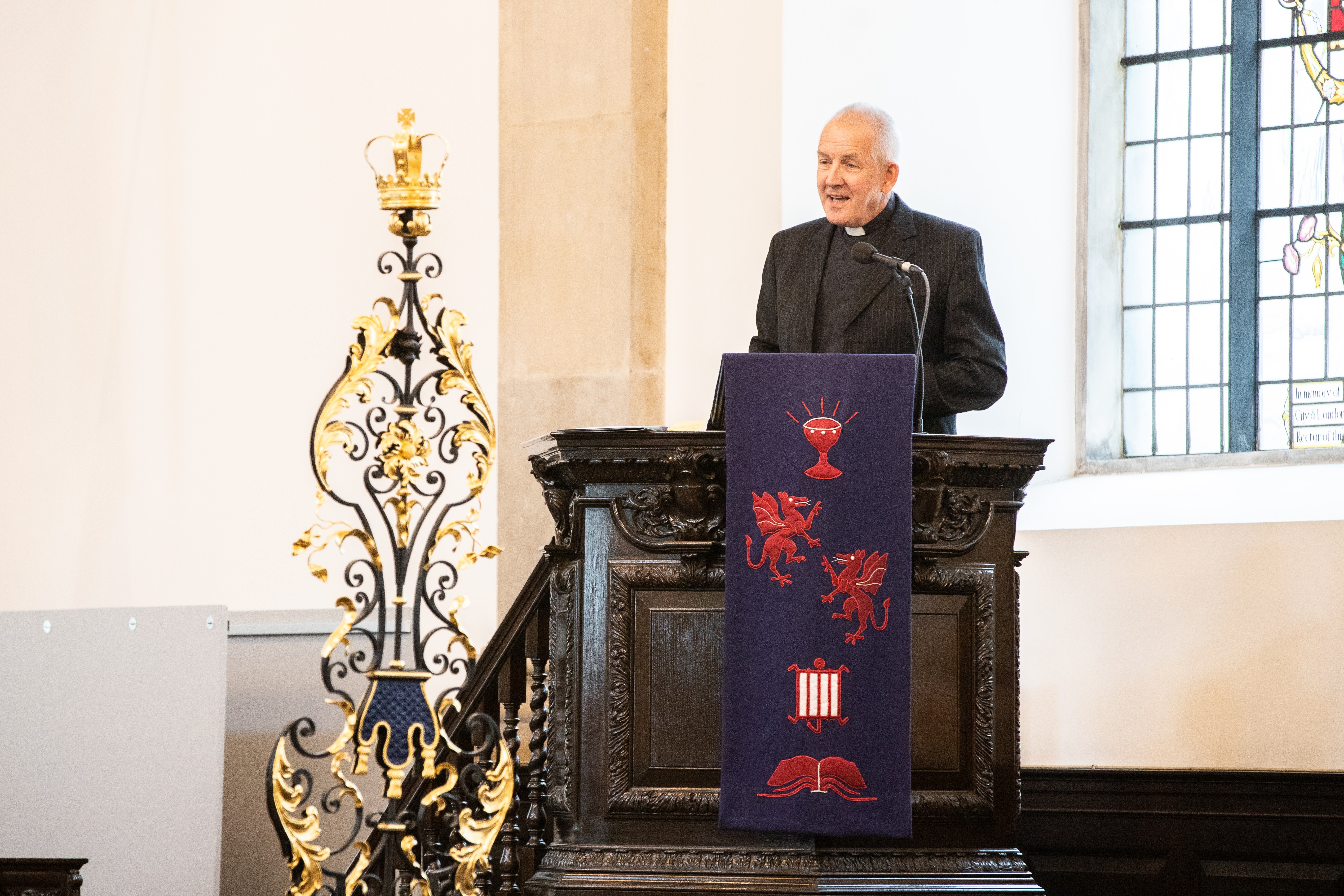 The 2019 Harvest thanksgiving and installation ceremony was unusual for not being held in St Bartholomew the Great, our usual and much loved, venue for these occasions. It was however as well organised and enjoyable as ever. Great thanks are therefore due to our ever resourceful Clerk, for finding an alternative church, chaplain, choir and lunch venue, once it became clear that the protestors outside Smithfield Market were likely to pose a problem both for ourselves and for the planned luncheon venue - Haberdashers Hall. Not just finding alternatives but then, in a matter of a few short days re-configuring all the logistics, re-rehearsing the primary participants and completely reconfiguring the lunch plans.
For anyone unaware of the rapid redeployment, there would have been no clue. St Lawrence Jewry, the rapidly sourced new venue for our service, was very different, much brighter, lighter and airier than St Barts, for your reporter at least, perhaps a little less atmospheric. The service and following Installation ceremony went off without a hitch and the shared officiating by our outgoing Master's Chaplain, The Reverend Gordon Gatward and The Reverend Cannon David Parrot was perfectly handled to create a thought provoking and highly relevant service.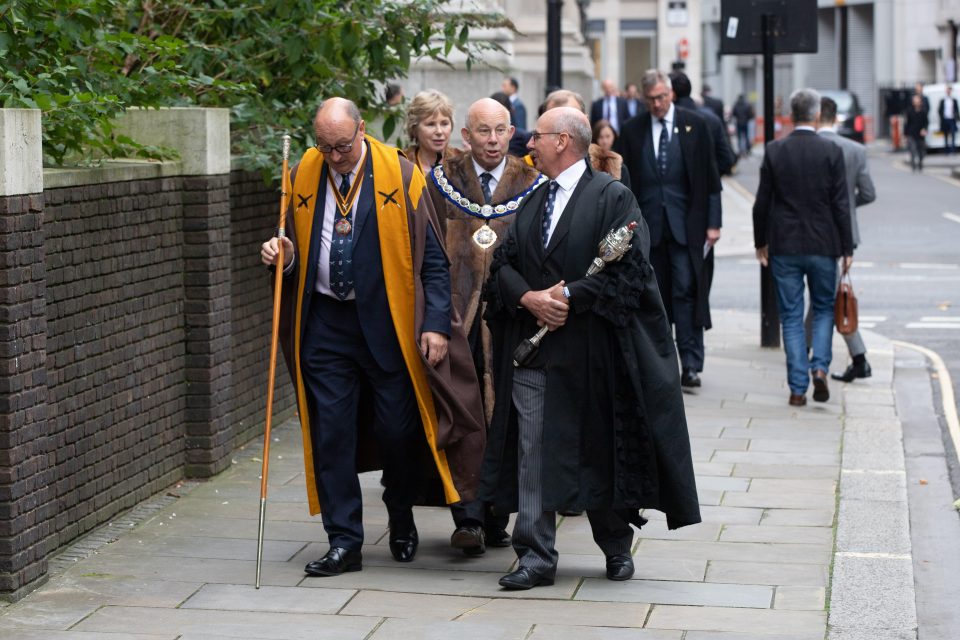 Following the service the Master and his new Wardens processed to Plaisterers' Hall, just 5 minutes on foot from St Lawrence Jewry. Followed closely by the rest of the Company, all no doubt keen to enjoy the Champagne reception awaiting them.