Date: 1st July 2020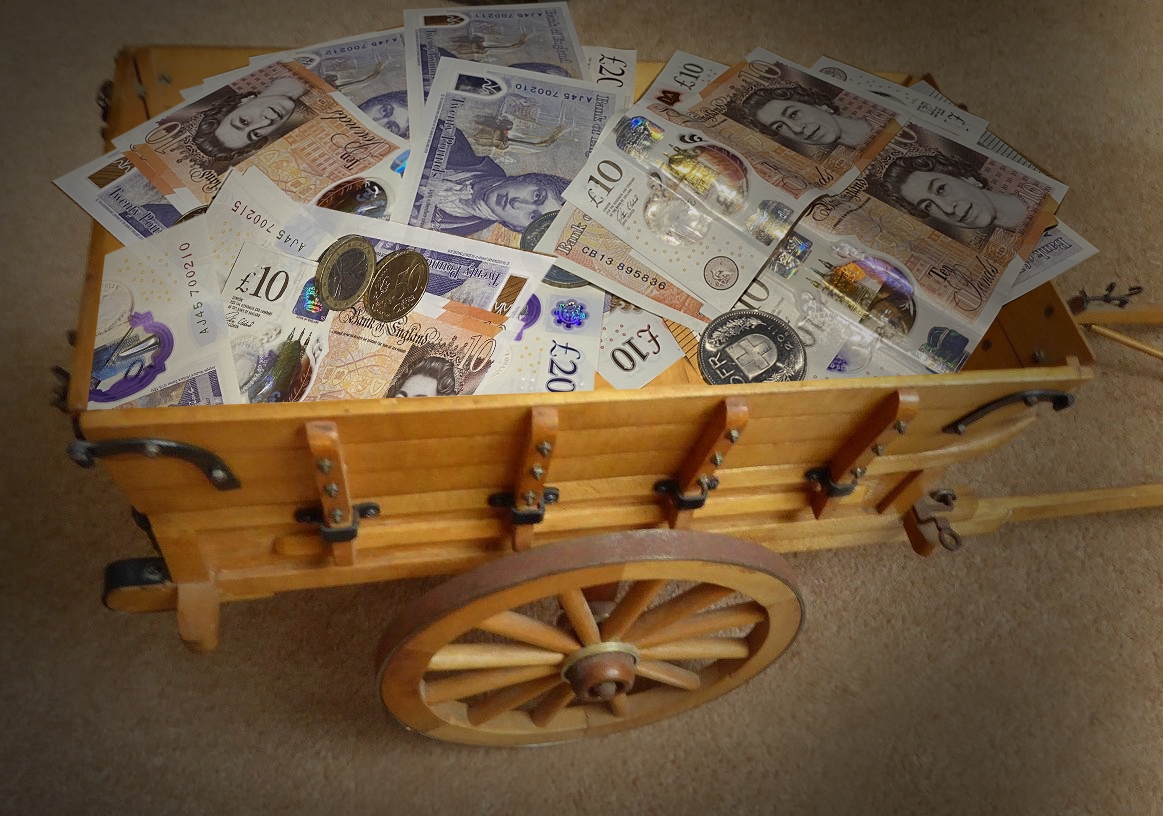 With meetings currently suspended the Clerk was the first to spot the effect on fund-raising of the missing farm cart contributions. He decided to take matters into his own hands by launching a Virtual Farm Cart to encourage online donations – but he needed an impactful pic to go with the announcement.
Our famous 'Cumber Farm Cart' was presented to the Company by Past Master, William Cumber CBE in 1957. Originally designed with a slot to take coins, it was enlarged in 1991 and modified again in 2011 to allow for bank notes. The Cart makes an appearance at all our Livery Lunches and Dinners and the Clerk tells us that, through the generosity of our Liverymen and their guests, this generates a very significant sum in donations - usually around £8,000 plus gift aid each year.
As we have not been able to meet, this important fund-raising opportunity has not been possible. The Clerk takes up the story. "With no lunches or dinners I decided to launch a Virtual Farm Cart using Virgin Money-Giving to try to make up a bit of the shortfall. But I knew to grab the attention of the Livery I would need a good pic, which needed to be copyright free so I could use it in my mail. The membership of the Company was the obvious source so I started a little competition."
The Master and Wardens were given the task of judging the entries with the Clerk announcing the winner on July 1st 2020 and the photo will soon be adorning a request for donations from the members of the Company. The winning entry was submitted by Liveryman Richard Davies - a neat little bit of Photoshopping hopefully showing what the real farm cart will be looking like at a Livery event in the not-too-distant future. In the meantime, The Clerk has set up a donation page associated with the farm cart you can find it here, The Virtual Farm Cart Giving page. Richard wins a bottle of Champagne from the Clerk's cellar for his efforts!
Don't forget, every donation, no matter how big or small, helps and will of course contribute towards the Worshipful Company of Farmers Charitable Fund which supports all of our educational and other charitable efforts.
The runners-up were Richard Squire for his fine old cart picture and Rosemary Nash for the photo of her beautifully presented family display cart.