Date: 2nd December 2018
Start time: 3:00pm
The Company welcomes four new Liverymen to its fellowship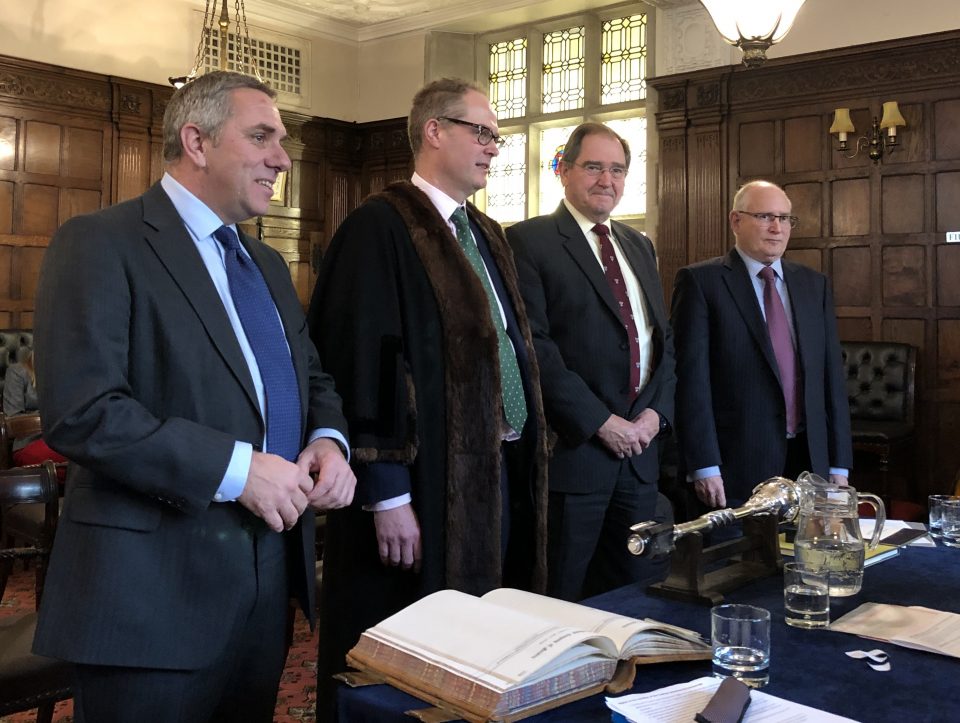 Following the December Common Hall the Master, in front of the Court and guests, Clothed four new members of the Livery. Each made their declaration, signed the Livery register and was presented with their personal scroll, commemorating the occasion and received copies of the Company's 'First Fifty Years' history book and a set of Company cufflinks.
In order of clothing the new members are:-
Richard John Williamson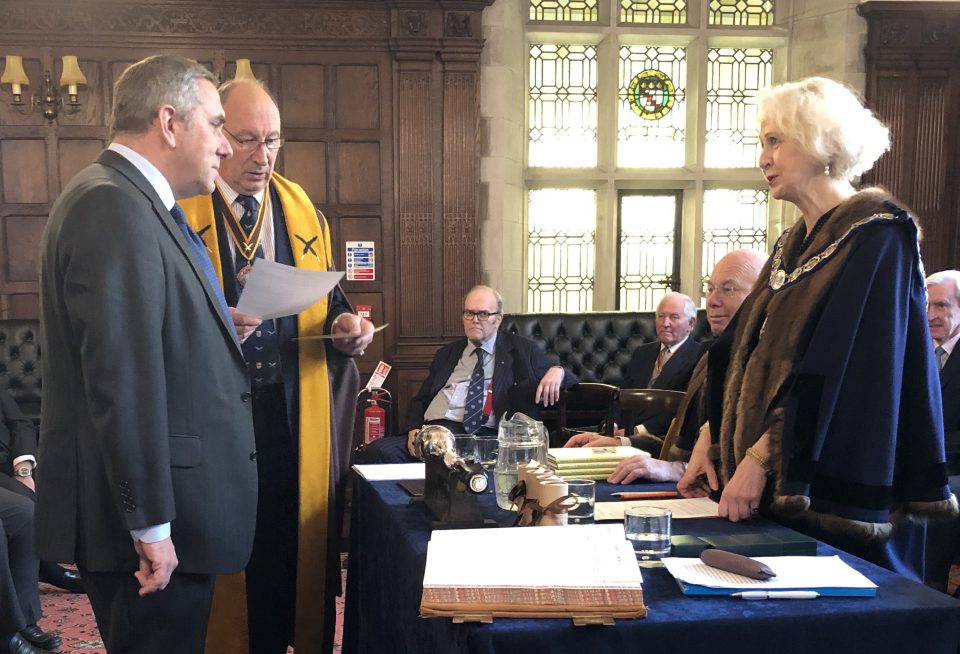 Richard is Managing Director of Beeswax Farming (Rainbow) Ltd based at Nocton. The business now farms over 30,000 acre across Lincolnshire, Gloucestershire and Oxfordshire. Richard graduated from the Royal Agricultural College in 1987 with a 1st Class diploma in Farm Management and became a Farm Manager with Velcourt before moving to his current position.

Steven George Corfield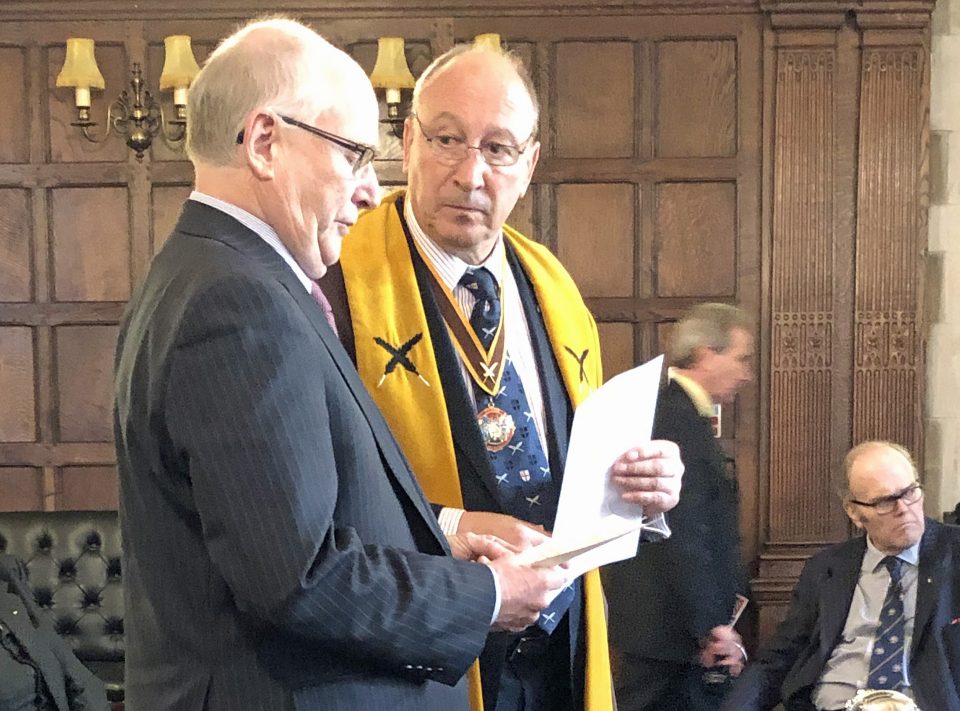 Steven is a solicitor & partner and Head of Agriculture at FBC Manby Bowdler LLP, who have acted for a wide range of farmers and landed estates including the Crown Estate. He grew up on his family owned mixed farm in Shropshire and did most jobs on it until going to college to study law.

Charles Richard Percy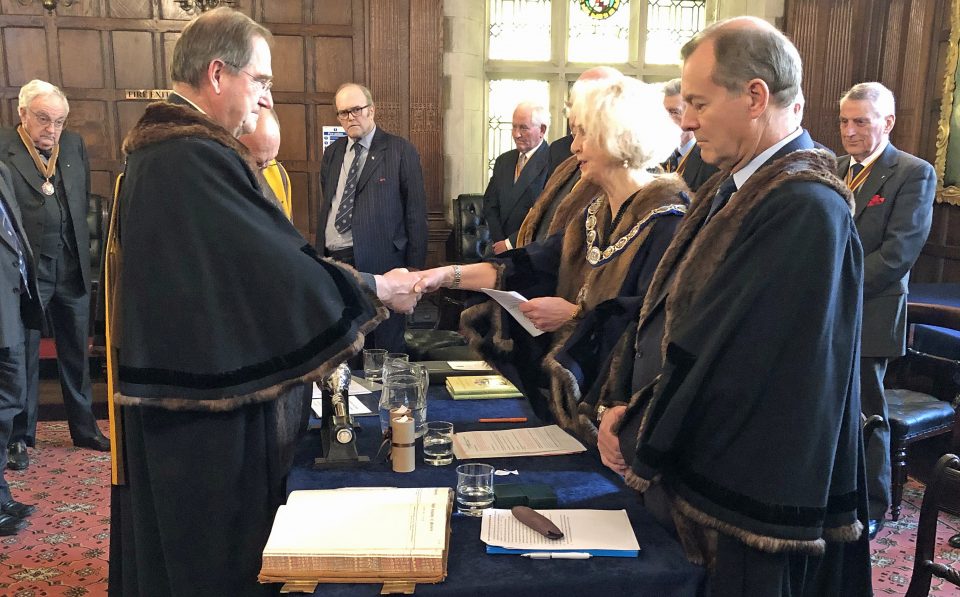 Richard is an active partner in Cottingham Farms and DMA Farms, he is non-executive Chairman of NFU Mutual and Chairman of the NFU Mutual Charitable Trust. He has been involved in farming all of his adult life, working first in the West of Scotland and then moving to Essex in 1978, to work for Strutt and Parker in their farm management department. Richard has recently joined the Company's Funding committee.

Duncan Sigournay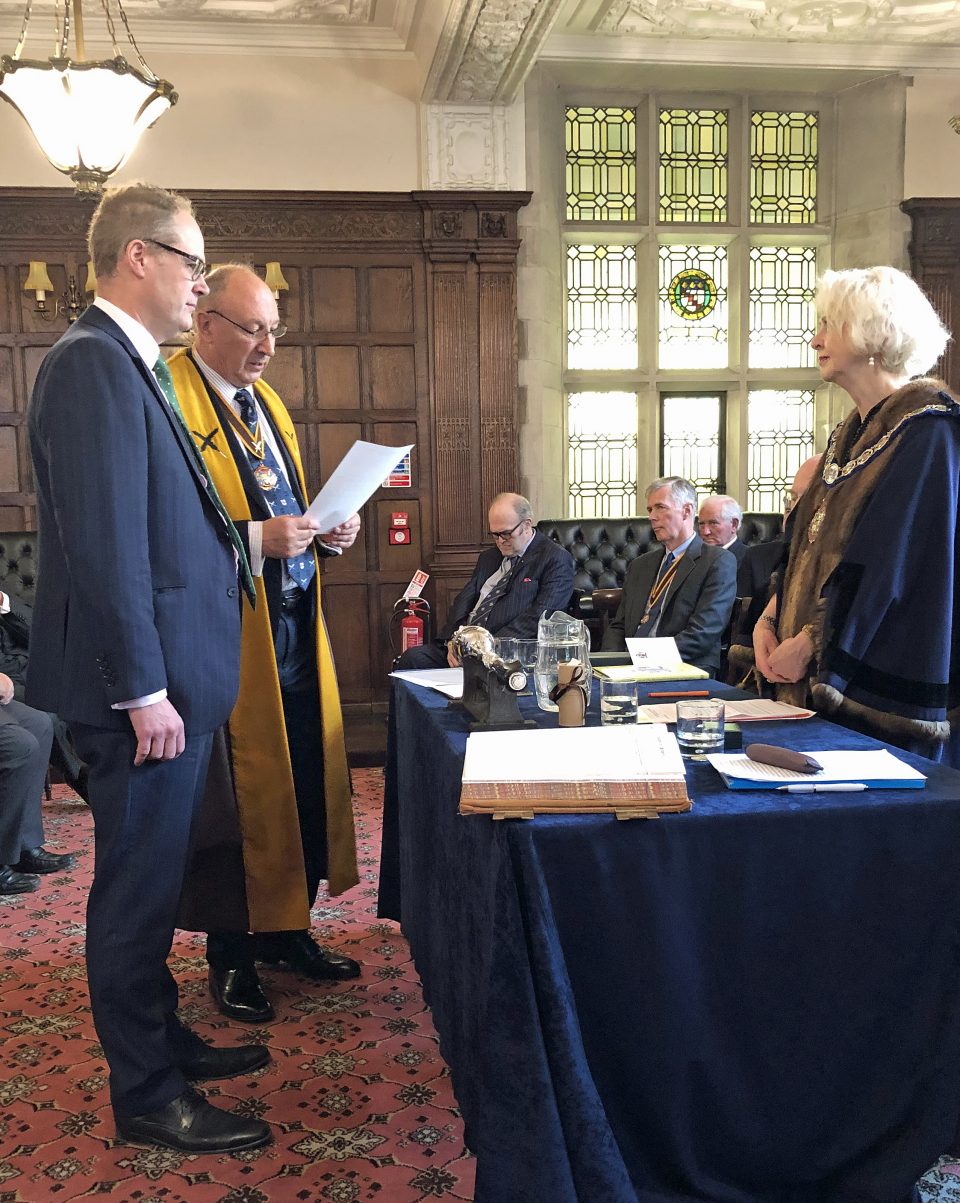 Duncan is a solicitor & partner and head of the Agriculture Team at Thrings Solicitors, with responsibility for leading and managing the team across its five main offices. His particular area of expertise is agricultural property law, including tenancies. For the past 20 years he has been advising farmers and landowners in relation to a wide range of property matters. He also has close links to many of the major farming organisations and is a regular attendee and speaker at industry events. He regularly contributes to Farmers Weekly.