Date: 2nd December 2019
Start time: 6:00pm
Master clothes three new Liverymen
With Common Hall this year being held immediately before the Christmas Court and Livery Luncheon, in the ornate surroundings of Carpenter's Hall, the opportunity was taken to cloth our three latest Liverymen in front of the members gathered for the event. The Court Room at Carpenter's Hall, with its hard carved decoration and high ceilings, made a splendid venue for the ceremony and with plenty of space it was easier than normal to accommodate the new Liverymen's friends and families.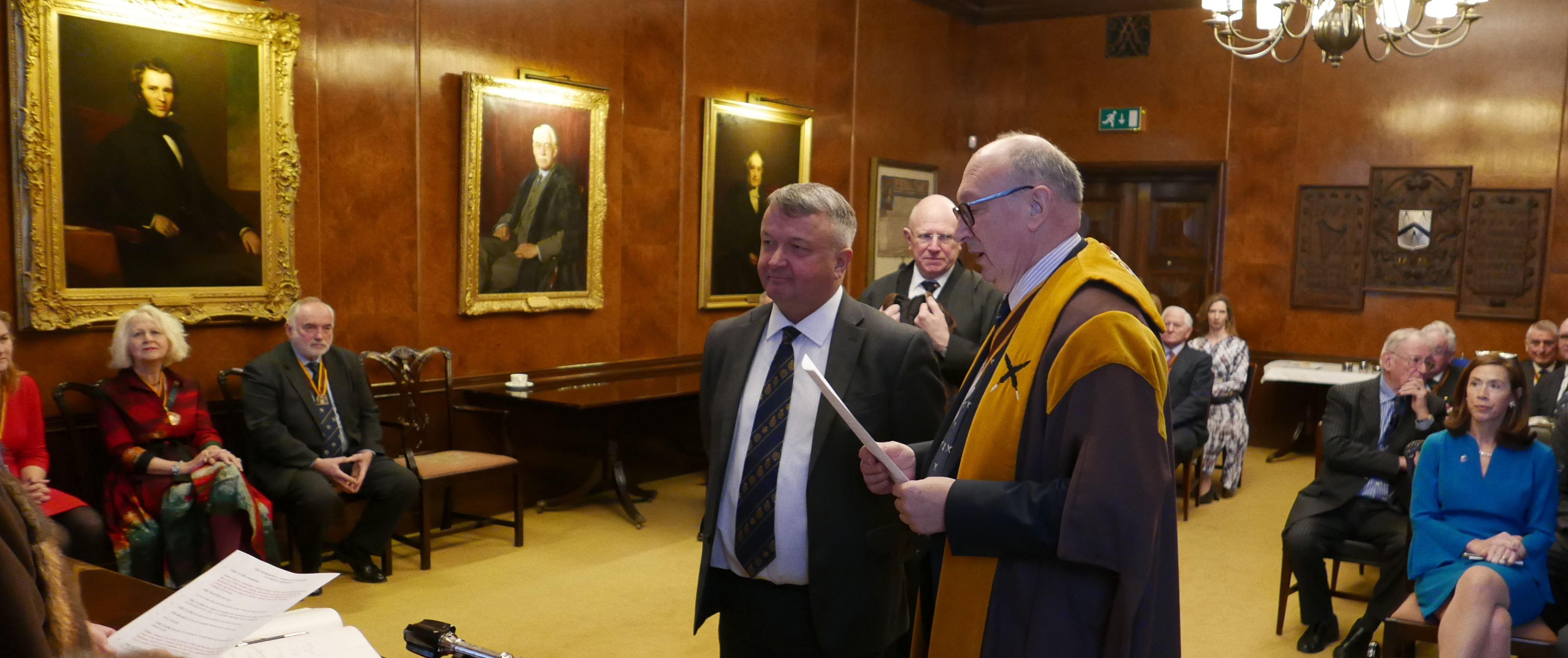 The three Freemen of the Company were clothed individually by the Master, who handed each of them their commemorative scroll and then introduced to his two Wardens who each presented them with as small memento of the occasion in the form of cufflinks and a copy of the Company's history book. Once all three were clothed they were introduced to the rest of the Court.

Lunch featured the now traditional Copas turkey, which was paraded before being carved, and as I suspect the first Christmas meal for most of the Liverymen and guests was thoroughly enjoyed.
The Master's guest for the lunch was General Francis Richard Dannatt, Baron Dannatt, GCB, CBE, MC, DL who was head of the British Army from 2006 to 2009 and now sits in the House of Lords and sits on the Rural Economy committee.
In his pre-dinner speech Lord Dannett said that while he had formal leadership training at Sandhurst he really only learned it on the ground. He went on to say that to accomplish any significant task requires three levels of planning Strategic, Operational and Tactical and that in his experience both in thew army and in farming that too little thought is given to the Operational level and this leads to poor delivery at a tactical level of the strategic goals that are set. An idea that gave the whole audience something to to think and chat about over luncheon.