Date: 5th December 2017
Venue: Clothworkers' Hall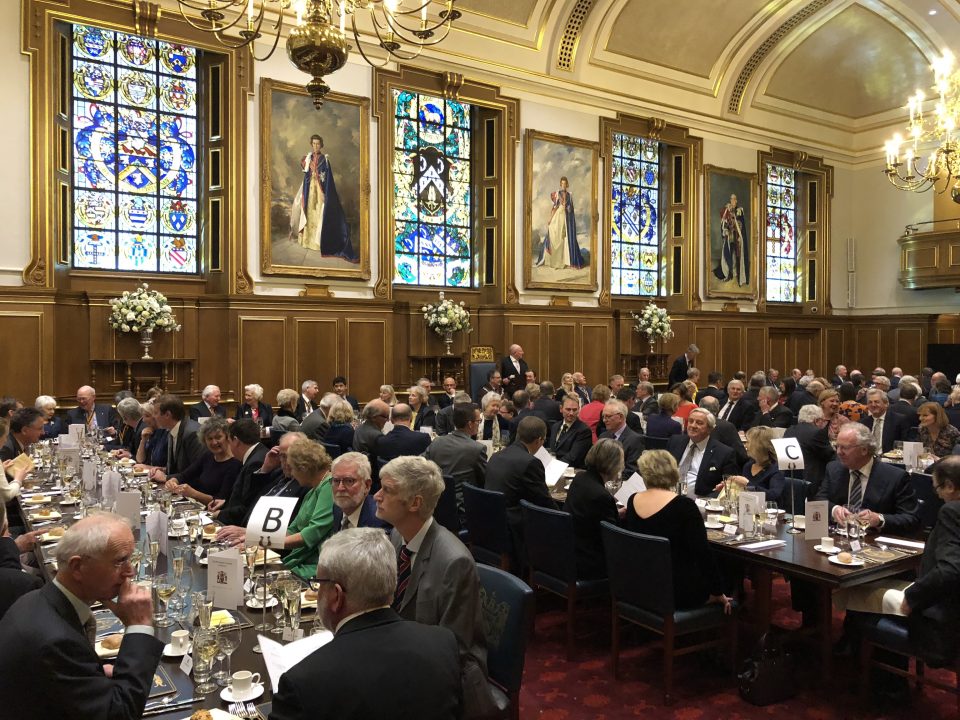 Packed house for an excellent Christmas Luncheon
With an attendance of almost two hundred Liverymen and guests, the 2017 Christmas Luncheon was a splendidly enjoyable affair. Hosted by newly installed, Master Julian Sayers, his first official Company event, with guests including keynote speaker, Mr George Dunn, Chief Executive of the Tenant Farmers Association; Flight Lieutenant Steve Tavener from RAF Waddington and Wing Commander Dan Milhalovic from Middlesex Wing Air Training Corps, we managed to fill Clothworkers Hall, one of the most prestigious Livery Halls in London.
The Master welcomed Liverymen and guests, thanked those who had attended and spoken at Common Hall and described his, already extremely busy, schedule and about his theme for his year as Master - 'The Future of Land Tenure and Occupation' and introduced his guest speaker, George Dunn, as the first manifestation of this theme and explained how it would continue through key events throughout his Mastership.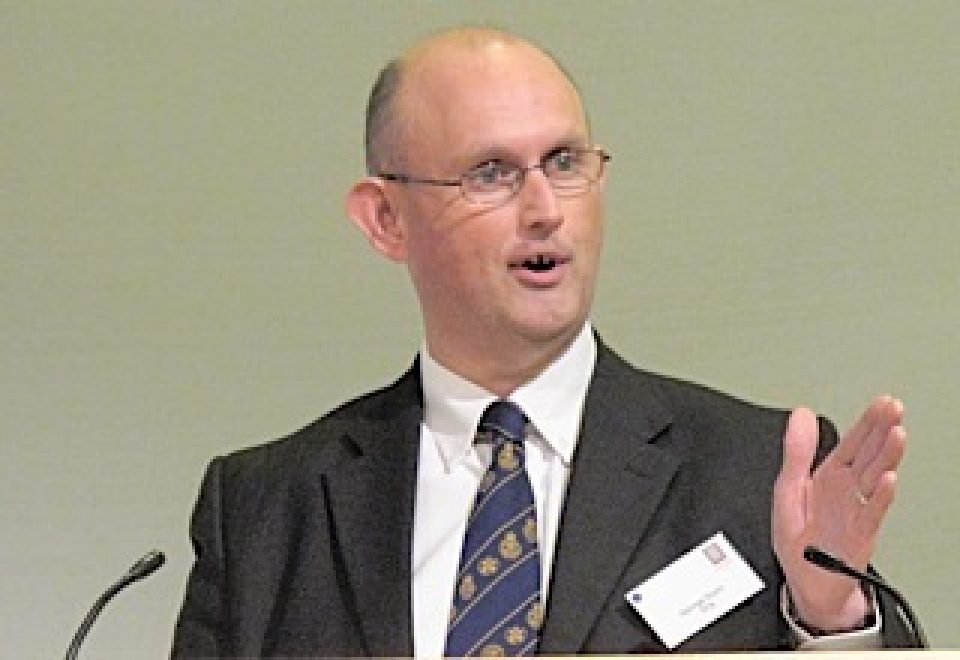 The Master, we heard from Mr Dunn, had specifically asked him to be as controversial as possible and to give us all something substantial to discuss over lunch and think about in the months ahead. And in this, he certainly delivered. Mr Dunn highlighted the importance of the tenanted sector to agriculture in the UK, the need for longer term Farm Business Tenancies and measures to stop the inflationary trend of land prices. The full text of George's hard hitting speech can be found here George Dunn Speech 05 12 17
Following the speech, which certainly did provide food for thought and discussion that one suspects will last far longer than luncheon, the usual, and always welcome, Copas Turkey was clapped to the top table for the Master and his guests to inspect and approve. And having gained this, was served along with some excellent wines and a great deal of very convivial conversation.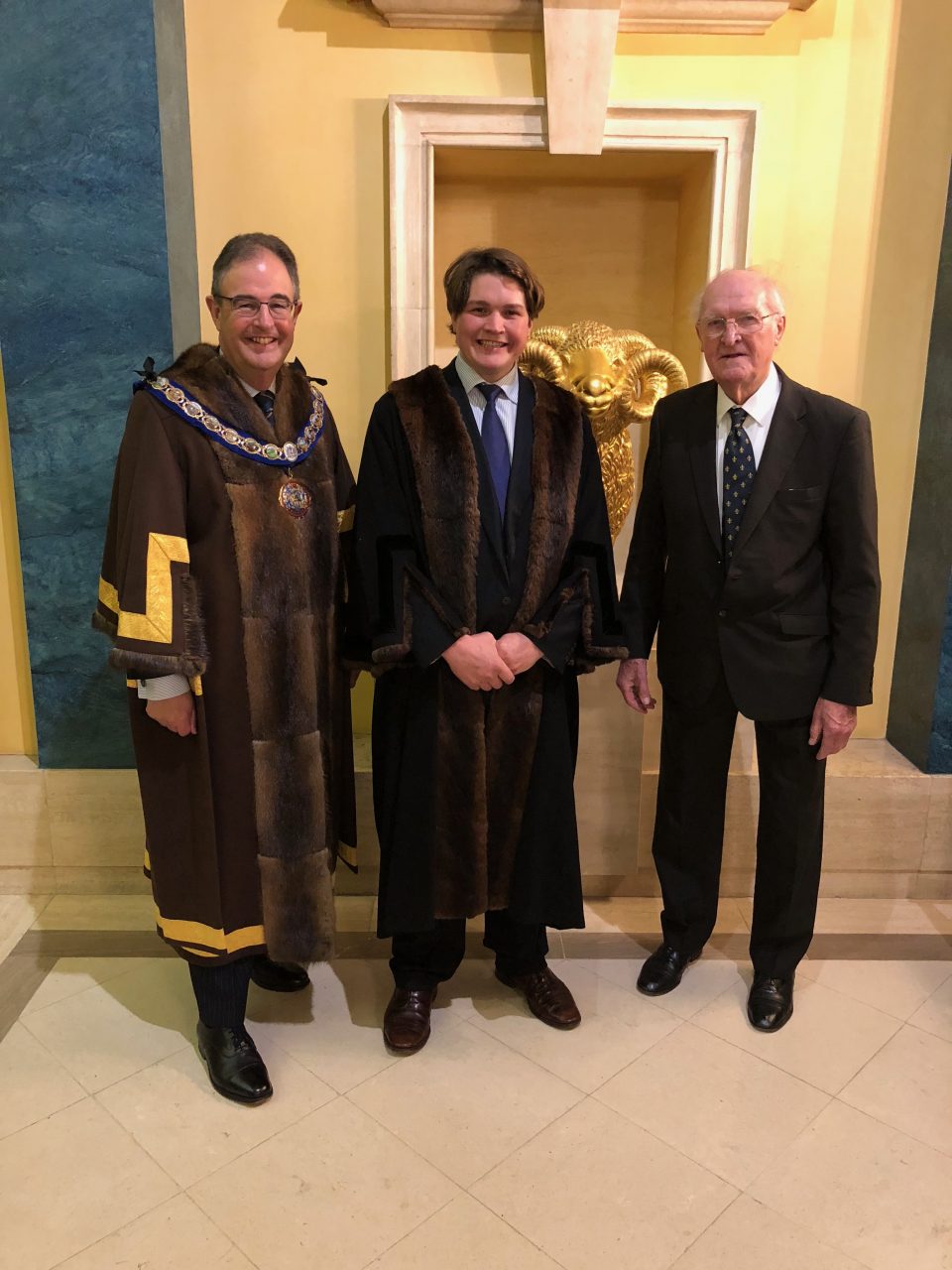 Luncheon had been preceded by Common Hall, where five members of the Court - The Master, Richard Crane (Chairman of the Finance Committee), Karen Mercer (Chairman of the Education Committee), Richard Anscombe Deputy Chairman of Fund Raising and Richard Davies, Chairman of the WCF Alumni Association, each gave brief presentations, updating Liverymen on key aspects of the Company's activities and answered questions from the floor. The rest of the Court were also in attendance to answer questions and queries on other topics from Liverymen.
Following Common Hall the Master, in the presence of the entire Court and the the new Liveryman's guests, was pleased to be able to Cloth our latest new Liveryman, Charles Antrobus, he having completed his period of servitude, as apprentice to his Master, Lord Plumb. With Lord Plumb in attendance, as well as other members of the Antrobus family, this was a very special Clothing.