Date: 9th September 2020
Start time: 6:30pm
End time: 8:00pm
Venue: ZOOM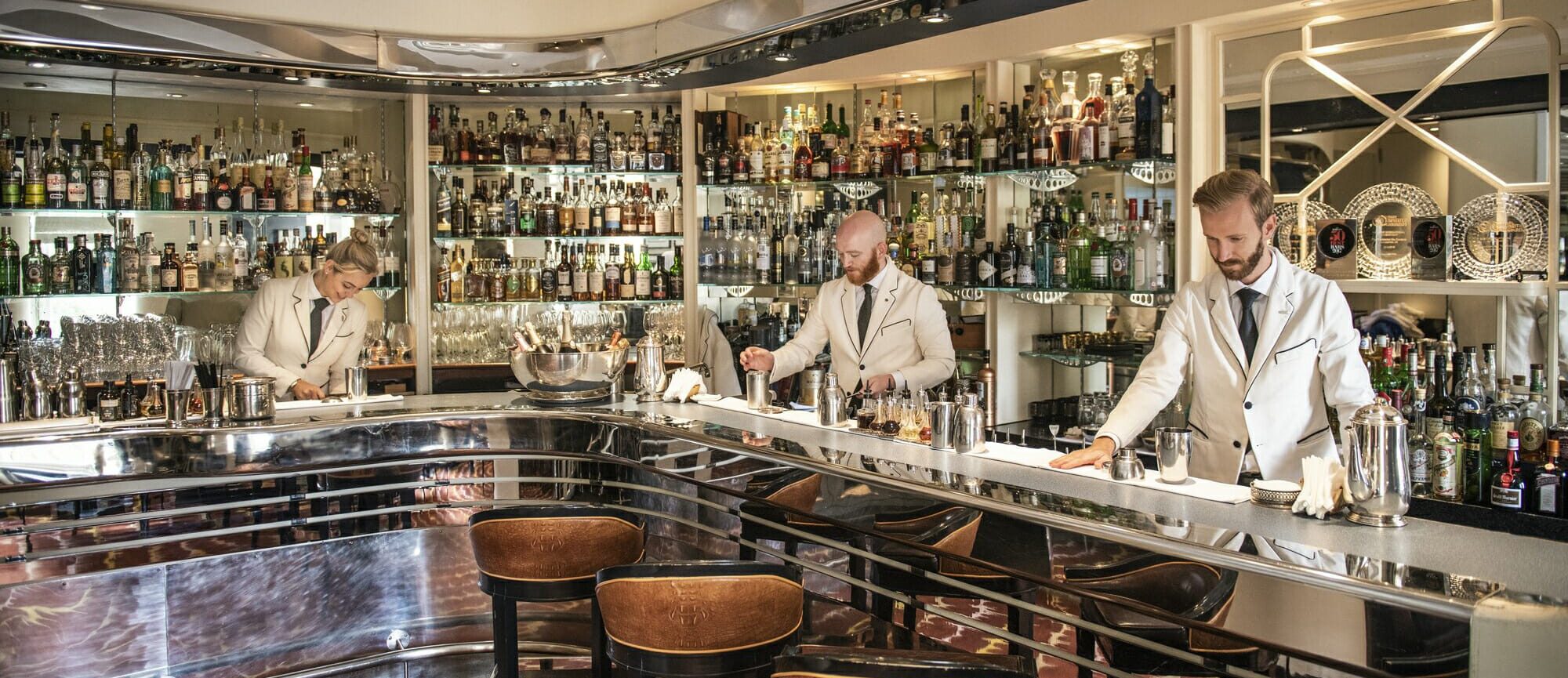 By popular demand and following in the success of the last drinks and virtual tour of the City, Christopher Day has arranged a second evening of fellowship with another educational tour.

So once again, the idea is to set yourself up in the comfort of your own home with your favourite tipple and some nibbles and settle down for an online chat joined by the Master and fellow Liverymen. The tour will include three 'virtual stops' at some of the historic bars and pubs of London.

The tour's virtual starting point, will be the American Bar in the Savoy Hotel for cocktails. We will gather at 6.30pm. The Clerk, who spent his early career at The Savoy, will share its secrets. (Some of the Hotel's cocktail recipe's, which come with health warnings, are shared here!) After 6.50pm we will once again be joined by award-winning blue badge guide, Simon Whitehouse, who will take us on board HQS Wellington.

A flavour of what will follow: the oldest surviving hall, the place which links Reynolds, Lely and Munnings, the first public performance of a Purcell piece, a place where five kings dined, St Julian Scholars, swan upping, sixes and sevens, Candlewick Street and the Walworth Sword

At 7.20pm there will be a mid-walk stop at the George Inn at Southwark, the only galleried pub in London. This pub has connections with Dickens and features in Little Dorrit .

From there we move to the only Hall on south bank, transport on the Thames, sand and sawdust , tenterhooks , proofing , barrels , supporters of the oldest regiment and the newest ship, the Golden Shears, a camel with wind and the premier company.

At around 7.50pm we will enjoy final drinks at Ye Olde Cheshire Cheese. This has connections to Charles Dickens, P G Wodehouse and Agatha Christie.


This bespoke event is just £6.00 and if you haven't already done so, contact the Clerk for the sign-up details.