Date: 5th March 2021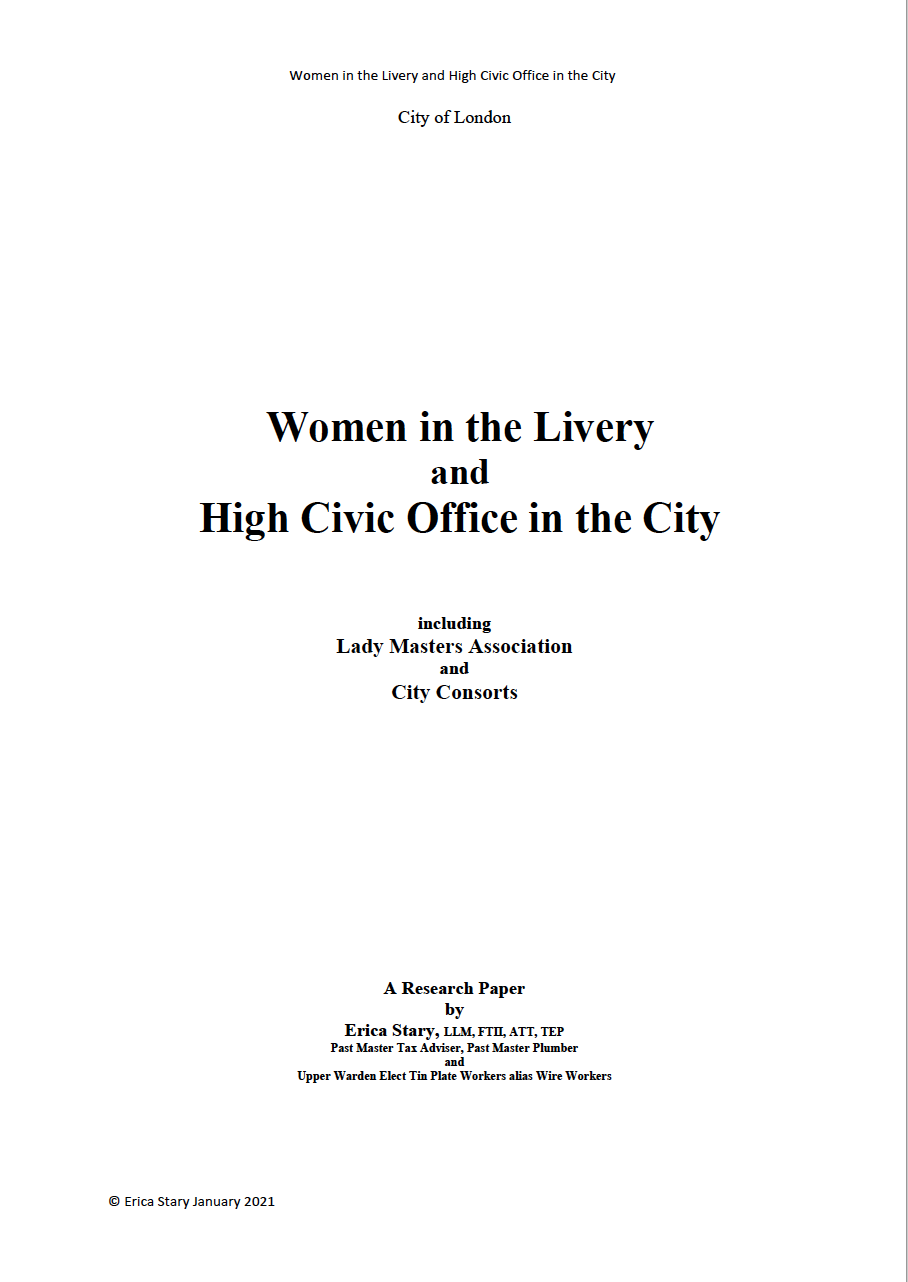 An informative look at the way the role of woman in the City and Livery movement has evolved over time
The Worshipful Company of Farmers has an honourable position amongst the Livery Companies of the City of London when it comes to the matter of promoting our female members to high office. We elected our first female Master in 1993 when Mrs Wheatley-Hubbard took the on the role. Not perhaps soon enough many might say but far earlier than some. Since then we have seen further notable additions to the list - Baroness Byford and Rosie Carne. Our Senior Warden Karen Mercer looks set to follow in these illustrious footsteps.
It is perhaps difficult to remember quite how much things have changed in the last few decades. This new paper by Past Master Tax Advisor, Past Master Plumber and Tin Plate Workers Upper Warden Elect, Erica Stary, makes it easier to grasp the scale of the change.
In his foreword and introduction to this research paper the Rt Hon the Lord Mayor, Alderman William Russell writes as follows:
'What started as a short research project in lockdown on the Lady Masters Association has turned into a comprehensive and informative paper on how the role of women in City Civic life has evolved since the Middle Ages.
It's easy to forget how quickly the livery has changed in this regard. In 1983, when the first female Lord Mayor, Dame Mary Donaldson was elected, more than half of the livery companies were not open to women on equal terms as men. At the turn of the millennium, more than a quarter still did not allow equal admittance. Now, atlong last, in 2020, all City livery companies and guilds accept women on equal terms with men, making this a timely moment for this research paper to be published.'
Having read the paper I can only echo the Lord Mayor's thoughts and commend the paper to you as a fascinating and informative read. here is a link to the complete report Women In The Livery And High Civic Office In The City January 31 2021