Date: 10th December 2016
Venue: St Paul's Cathedral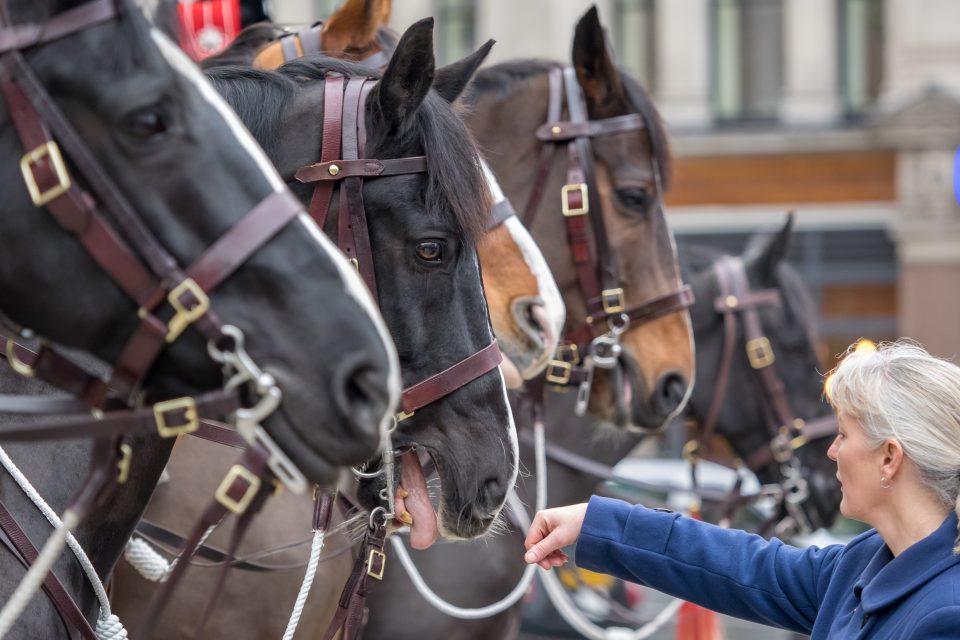 Celebration of British Livestock in the City of London
The Master reports on a marvellous event, he attended as representatives of the Company with his wife. The Celebration of British Livestock is an annual occasion intended to increase awareness amongst Londoners of where our food comes from and at the same time to raise funds for City Farms.

The public's fascination with two young Beef Shorthorn cattle being blessed by the Canon of St Pauls on the steps of his Cathedral was a sight to behold.
The resplendent guard of honour was provided by members of the Light Cavalry HAC and once the Holy water had been sprinkled on the animals and the two Massey Ferguson T20 tractors we all processed down Ludgate Hill to Fleet Street. Eccentric without a doubt but a simply wonderful expression of where our food comes from and yet again bringing home that all important message of 'Back British Farming'.
Once in Fleet Street the procession moved into the Church of St Brides. Needless to say, without the cattle, although there were chickens and sheep in pens in the church grounds, kindly provided and supervised by the Woodlands Farm Trust.
Liveryman Geoff Dodgson, Chaplain to the Guild of Agricultural Journalists led the service. The choir were simply outstanding and their repertoire included both traditional carols and modern classics. Lunch which followed was at the Stationers Hall and guests were joined by the Light Infantry riders as well as all the stockmen who had kept the cattle calm while the public wanted to exploit their extraordinary photo opportunities, which I am sure have now been broadcast across the globe.
Congratulations to all at Shepherd Publishing who organised this event.
(Photos courtesy of St Pauls)