Date: 25th September 2016
Start time: 11:07am
Venue: London Bridge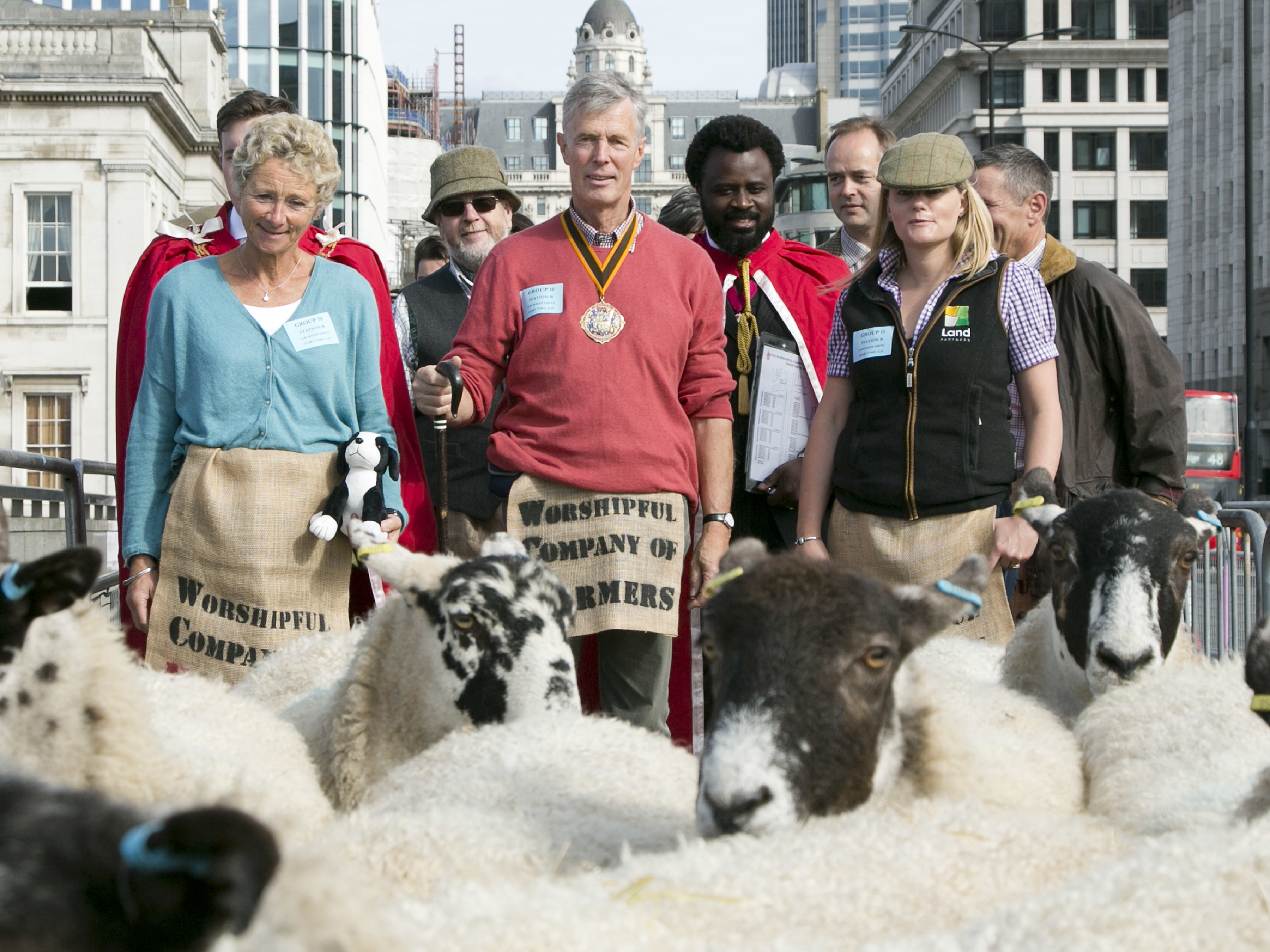 THE ANNUAL LIVERY COMPANIES SHEEP DRIVE 2016
The sight of a Defender 90 and livestock trailer parked on the Northern end of London Bridge is not what one expects to see on a sunny Sunday morning in Autumn, but this is the first sign that this is no ordinary Sunday; it is the setting of Sheep Drive 2016. Now in its fourth year the event drew some 600 participants from 60 of the City's Livery Companies.
It is a fun event, but with a worthy and serious objective: to raise a lot of money for charity. The right of Freemen of the City to drive livestock across London Bridge without toll is an ancient one. But it is doubtful if even members of the Farmers' company would consider exercising their right today given the traffic, movement licences, etc.
Four years ago, the Worshipful Company of Woolmen came up with the idea of the Sheep Drive. It provides a safe, controlled way for any Freeman to drive livestock across London Bridge with an entry fee that is divided between the Woolmen's charities and the Lord Mayor of London's chosen charities. To date several hundred thousands of pounds.
The 2016 event was started by former Formula One World Champion Nigel Mansell who swapped steering wheel for a crook.
Following a few groups behind was our own Company, with a party led by the Master and Mistress. Following on were Liverymen, Jan Boomars, Geoff Dodgson, Walter Simon and Belinda Young; Freeman Peter Ward; as well as Penny Simon, Sarah Boomaars and Rebecca Dawson.
Also on hand was Liveryman Howard Venters in his alternative role as a Liveryman of the Woolmen's company ensuring both sheep and Freemen were all heading in the correct direction at the correct time. While an RSPCA inspector stood by to ensure no sheep were injured in the raising of all this money.
The bright sunny day meant the crowds were on the streets and one can only wonder what our foreign visitors will have made of this rather unusual aspect of their sight seeing tour.
Photos taken, certificates awarded the participants dispersed to a range of watering holes and lunch engagements.
Why not consider Sheep Drive 2017. You will exercise and ancient right, have considerable fun and help raise funds for some very worthwhile charities.