Date: 5th March 2018
Venue: Chamberlain's Court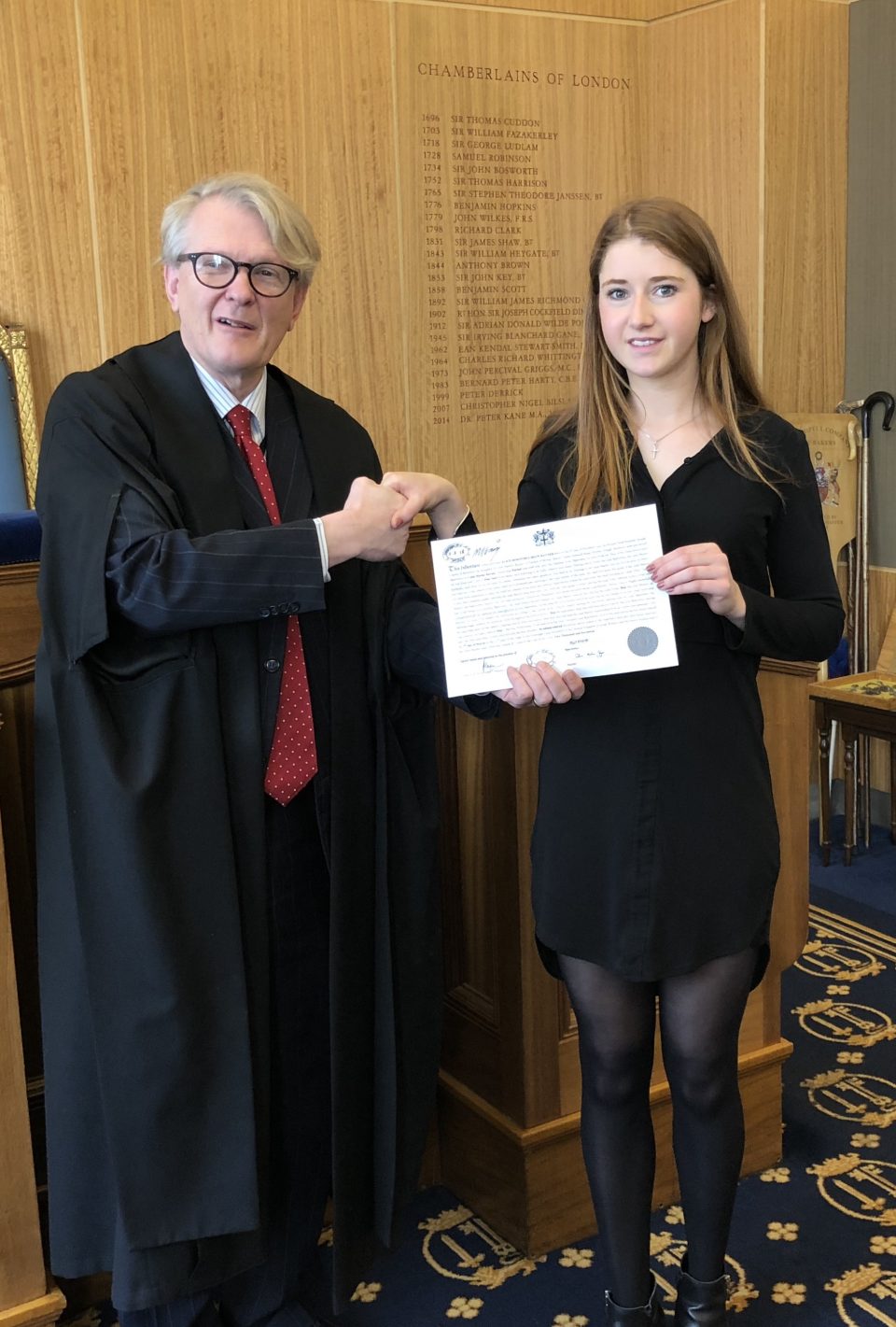 Alive Raynor is treading an historic route to joining the Company
Like most London Livery Companies, the Worshipful Company of Farmers admits new members to the Livery by one of three methods: patrimony (through father or mother), redemption (by paying a fine), or servitude, that is by serving an apprenticeship. Successful completion of the term of servitude leads automatically to the Freedom of the City and to becoming a Freeman of the Company
Alice Rayner and her father Colin decided that she would join the Company through servitude.
This form of apprenticeship should not be confused with other industry-based apprenticeship schemes. What we are talking about here, is largely symbolic and historical. The rules governing becoming a Liveryman this way, emanate from the Chamberlain's Court in Guildhall, where the binding of new apprentices is recorded and indentures held.
We reported Alice's binding to her Master Colin Rayner back in March 2017. On March 5th 2018 Alice took another step along this delightfully historic road to joining our Company, by formally registering her apprenticeship with the Chamberlain's Court.