Date: 6th December 2016
Start time: 10:30am
Venue: Fishmongers Hall, London Bridge, London, EC4R 9EL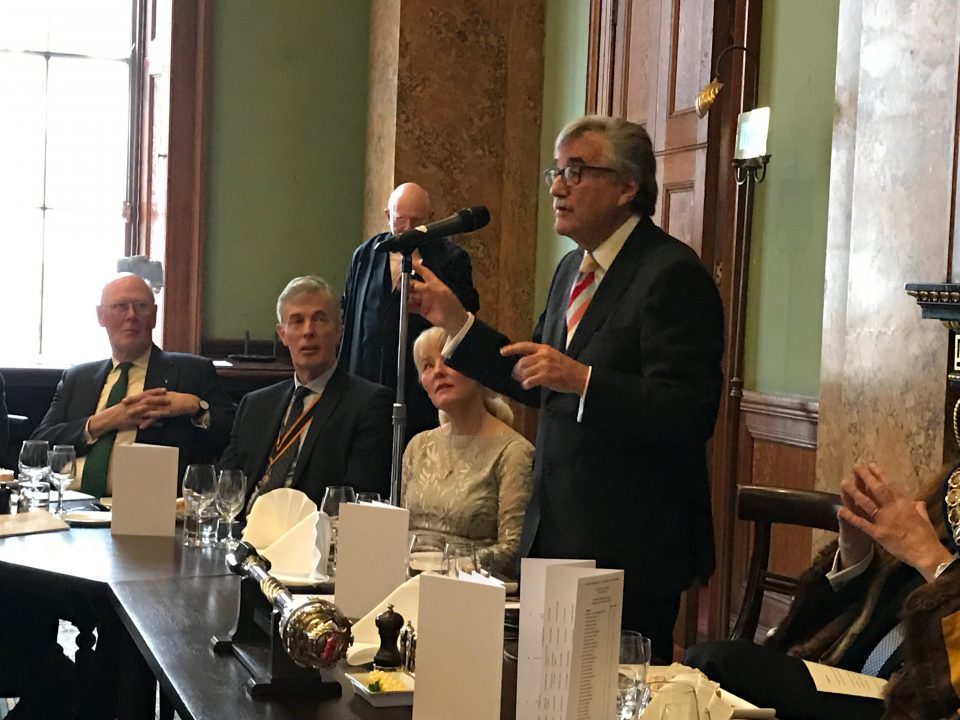 An Active Early December for the Livery
A very busy two days for the Livery in early December saw a meeting of the Court, the first Common Hall for quite a while, the Clothing of nine new Liverymen and an excellent Livery luncheon. With all these events held in the spectacular, riverside setting of the Fishmongers Hall.
The December Court Meeting, at which Andrew Brown took his oath and joined the Court, was moved to a Monday afternoon slot to allow time for a Common Hall to be held in advance of the December Livery luncheon. A reasonably well attended Common Hall heard brief presentations from the Master and from five of the Committee chairmen. After each presentation questions were invited and addressed by the members of Court. Following Common Hall it was pleasing to see the Clothing of 9 new Liverymen. The Clothings took place in front of the Court of Assistants, Liverymen gathered for Common Hall and the friends, family and guests of those to be Clothed making it a very special occasion for all those present. The Clerk managed the logistics of 9 Clothings with his usual aplomb.
The Luncheon, held in the Great Hall at the Fishmongers, was very well attended, with our ranks swelled to almost 200, by a large contingent of guests and in particular those of the newly clothed Liverymen, as well as the Master's special guests Mr Mike Thomas and Heather Young from the NFU, Mr Andrew Wraith from the Green Pea Company and Mr Joe Ford from Massey Ferguson - all invited, at least in part, as a thank you for all their help and support in making the Company's participation in the 2016 Lord Mayor's Show such a success. The Master's other guests included Mr Karl Schneider, editor of The Farmers Weekly, Wing Commander Dan Milhailovic and Flt Lt Neil Chamberlain from the Air Cadets and guest speaker, agricultural economist and Govt advisor, Professor Sean Rickard.
In his address to the hall Mr Rickard was not as controversial as he has sometimes been but still managed to fill his few allotted minutes with some very interesting comments on the inevitable 'elephant in the room' - BREXIT. His views, that there would be three good years for UK farming on the back of the fall in the value of sterling and that the Govt would eventually have to conclude that the way forward was through the negotiation of a transitional arrangement, in the form of an EEA, perhaps provided a measure of comfort for the largely farming audience and allowed luncheon to be enjoyed to the full.