Start date: 6th July 2020
End date: 7th August 2019
Venue: Norfolk
Master's Summer Outing to Norfolk 2020 - Itinerary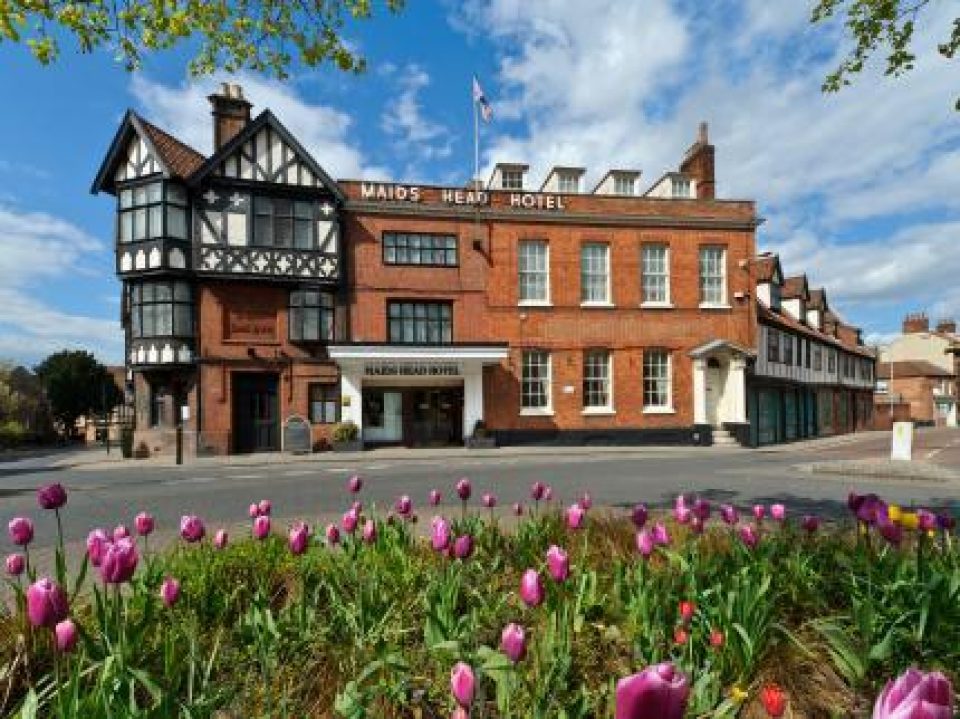 Sunday 5thJuly 2020

Arrive in Norwich at leisure – Accommodation at the 4 star Maids Head Hotel, Tombland, Norwich NR3 1LB. (rooms available from 3pm)
Evensong at Norwich Cathedral
Optional 3 course Dinner at Maids Head Hotel - £50.00 incl wine
Monday 6thJuly 2020
Breakfast at Leisure
9.30am Coach transfer to John Innes Centre,
10:00 The John Innes Research Centre, Norwich Research Park, Colney Lane, Norwich, NR4 7UH.
12:00 Transfer to Salle Hall
12:30 Salle Hall - Welcome by owner Sir John White Bt
Reception and light lunch
14:30 Afternoon visit to Salle Farm
16:30 Return to Maids Head Hotel
19:00 Transfer by coach for the 5 mile ride to Brasted's Award winning restaurant where on arrival we will enjoy a champagne reception, 3 course dinner with wines.
22:00 approx Return to the Hotel.
Tuesday 7thJuly 2020
Breakfast at Leisure
9:30am Coach transfer to visit: Place UK Ltd, Church Farm, Tunstead , Norwich where we will have a two hour visit. The Company is recognised as one of the UK's leading growers and processors of high quality soft fruits for major British supermarkets including M&S, Tesco, Waitrose, Sainsbury's and the Co-Op as part of the UK's biggest soft fruit marketing group, Berry Gardens. Operating 'Integrated Crop Management' systems using the latest growing technology and environmentally friendly growing disciplines.
12:15 Return to the Hotel
12:45 Buffet lunch and then individual departures.
Package price: £275.00 pp Including Coach transfers, all specified meals and wines
Brasteds Dinner £90.00pp

N.B. Accommodation will need to be booked directly with the hotel

Special rates agreed for Sunday and Monday nights - Classic Double £127.00 inc VAT per room, per night, bed & breakfast £107.00 single occupancy
Double/Twin Executive Room £137.00 inc vat per room, per night double occupancy.