Date: 26th February 2019
Start time: 6:00pm
End time: 9:30pm
Venue: Guildhall, Gresham Street, London , EC2V 7HH
Audience given a glimpse of a totally joined-up food and healthcare future at City Food Lecture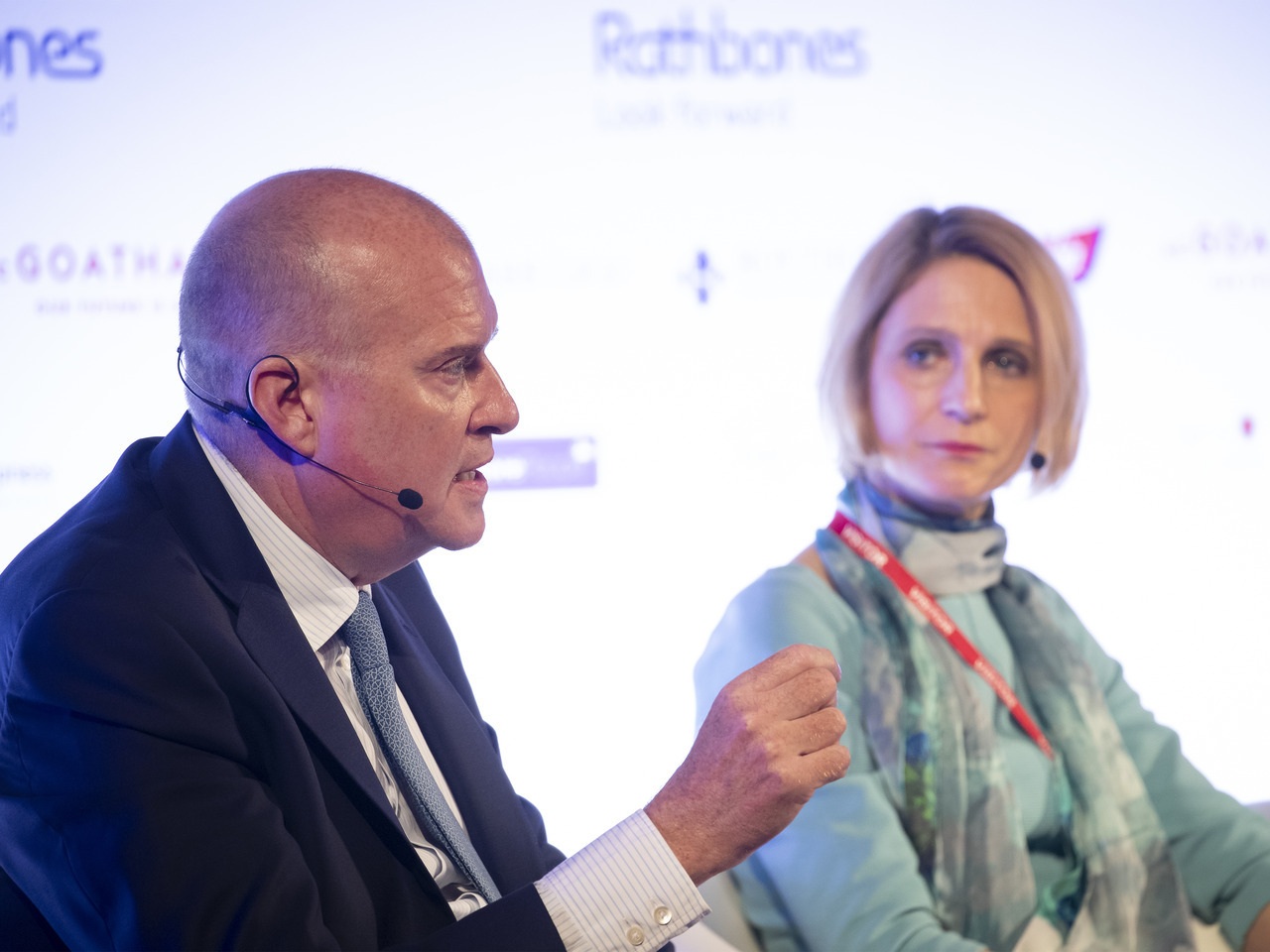 Dominic Blakemore, group chief executive of Compass Group, gave a daunting, futuristic vision of a joined up food and health industry in his 2019 City Food Lecture. Looking forward to 2050.
Talking to a packed Guildhall, Dominic described how his imaginary granddaughter Sam would before birth have had her genetic code analysed and a health programme for life, that encompassed dietary needs would be drawn up. Nutrition would be designed to exactly meet her needs in terms of composition and quality.
Big data would be critical to this brave new world that would require strong partnerships to meet the dietary needs of an ever-increasing population. Accurate understanding of demand would be essential, he argued.
Without new approaches to nutrition, particularly in curbing the fast rising demand for animal protein. Unless foodchains and diets change 'half the world will starve or the planet will be wrecked.'
The lecture was followed by a panel debate chaired by Chris White, managing director of Fruitnet Media International and featuring Minette Batters, president of the National Farmers Union; Professor Corinna Hawkes, director, Centre for Food Policy School of Arts and Social Sciences, City University; and Tamira Treffers-Herrera, regional head Europe at Rabobank.
However, Her Royal Highness The Princess Royal highlighted the need for trust alongside technology in meeting future needs. She could not envisage a world with one universal diet. In this she echoed the question asked by Master Rosie Carne: "In 2050, where would Sunday lunch be eaten – in a pub, at the home dining table or just popping a pill?"