Date: 13th February 2018
Start time: 12:00pm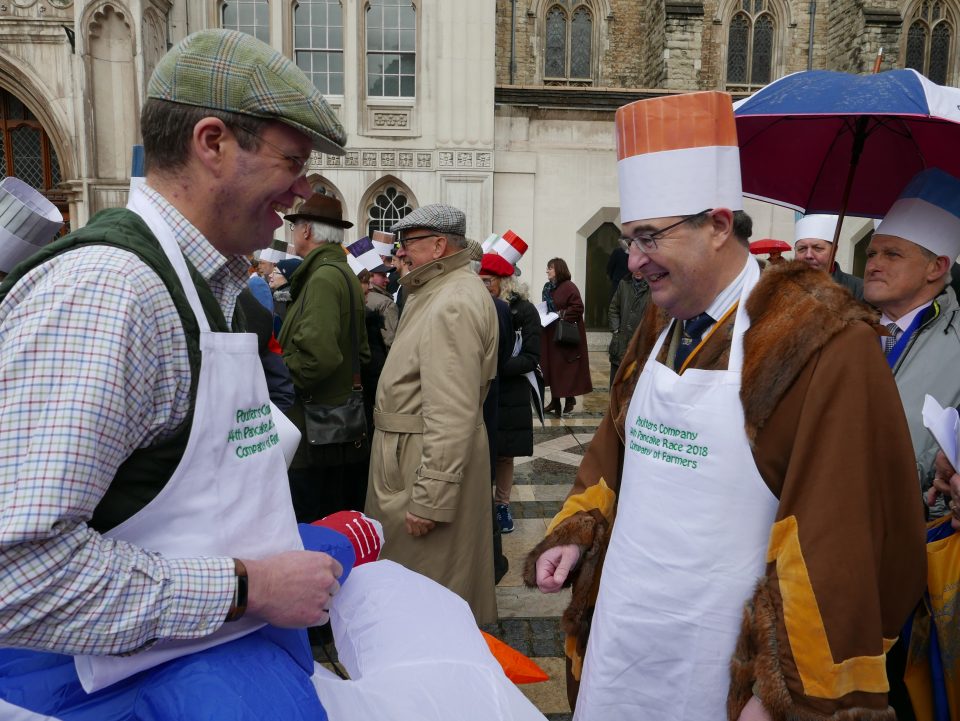 The 2018 Inter-Livery Pancake Race
There are many pancake races around the country each year but this now famous inter-livery event is surely set in the most spectacular setting and is visually the most spectacular. Hosted by the Worshipful Company of Poulters and traditionally centred on the Livery Companies associated in some way with the pancakes or the pancake race.

Teams, each of four competitors and wearing either fancy dress or full Livery regalia, even sometimes a combination of both, race across the Guildhall Yard tossing their pancakes in designated 'tossing zones' with the victors receiving, fittingly, frying pans as well as a trophy.
Shrove Tuesday 2018 was not a warm day, nor a dry one! Despite this the Master and his team of gallant tossers - Liverymen Mary Foster, James Peck and Adrian Bell, with the support of the Clerk, your trusty editor and Senior Warden Rosie Carne (on a scouting mission for 2019 I suspect) – battled the elements, their pans and their pancakes nobly, in a very good cause.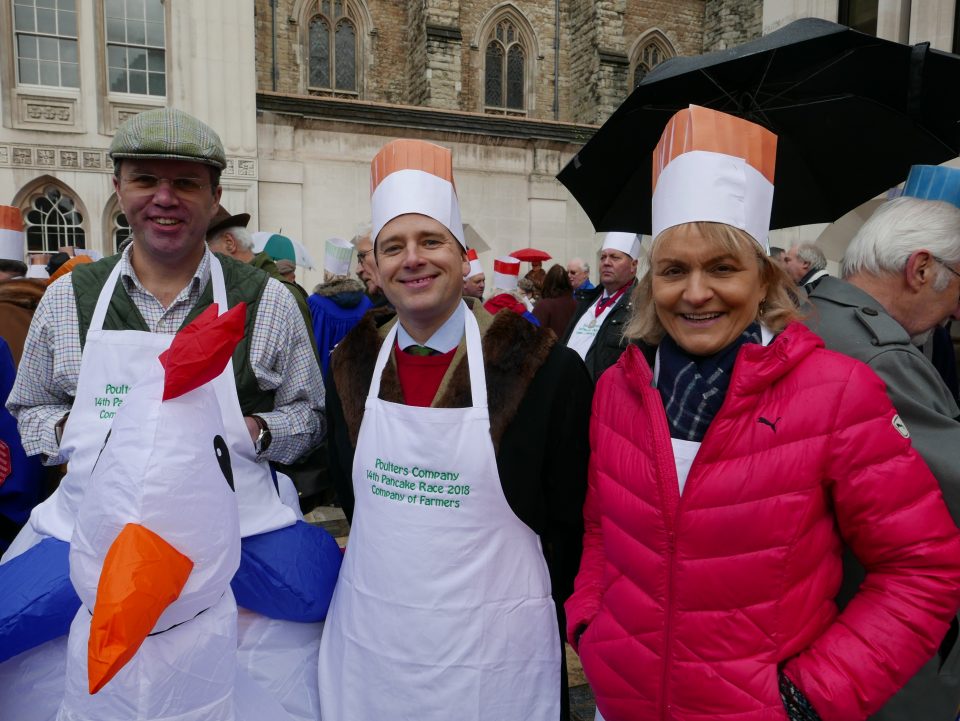 Racing for the day had to be curtailed, due to the treacherously slippery surface of the Guildhall Yard, so competitors were required, rather than running, to toss their pancakes in a stationary position for sixty seconds, the winner of each heat being the competitor with the greatest number of completed tosses.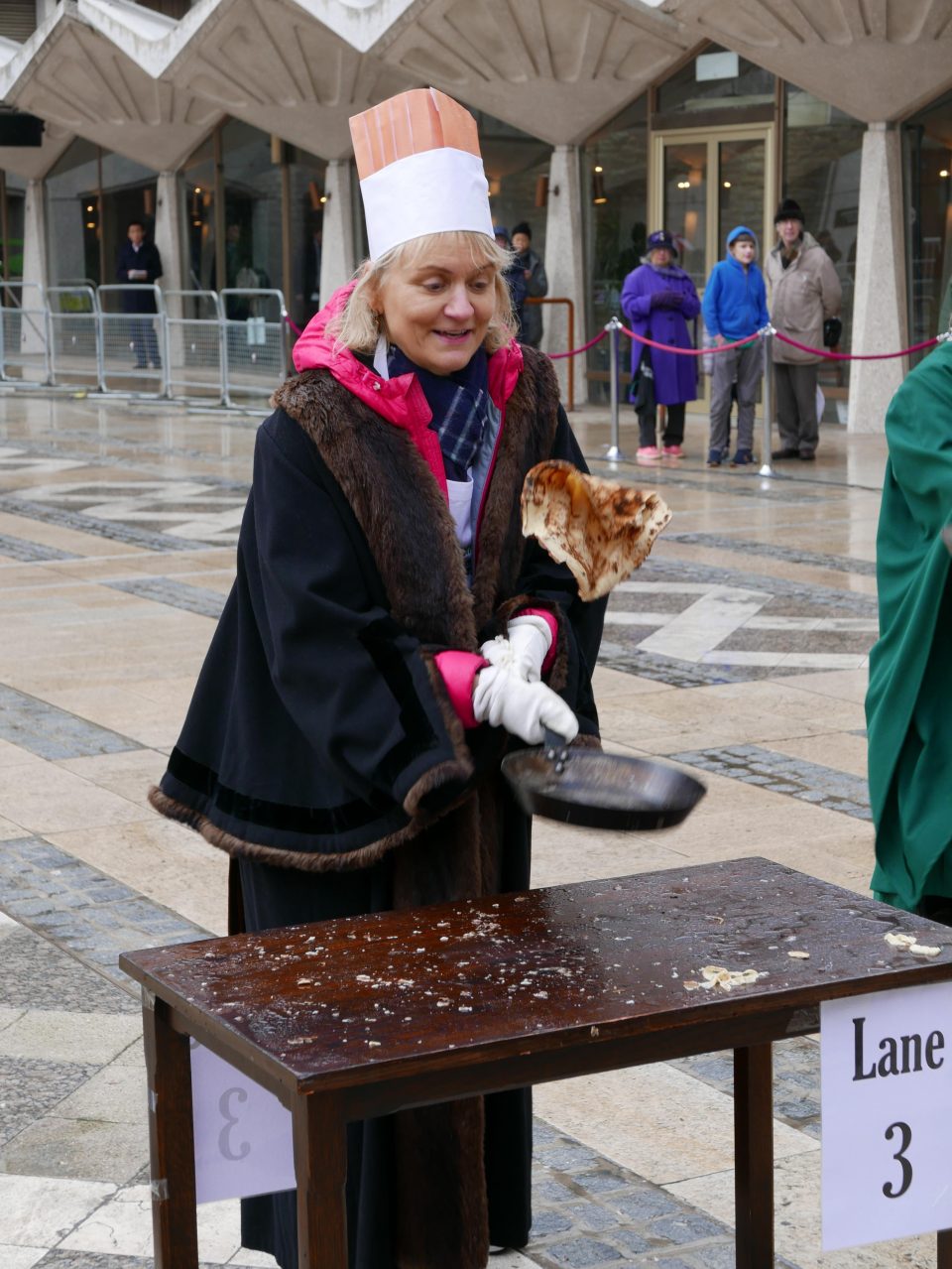 With strong winds and freezing cold rain to contend with, the competitors, spectators and especially the pancakes, took something of a battering. The pancakes sadly seemed to spend as much time on the floor, as in the pan or the air. So after a couple of rounds, tossing time had to be cut to thirty seconds, to ensure the pancakes lasted the course.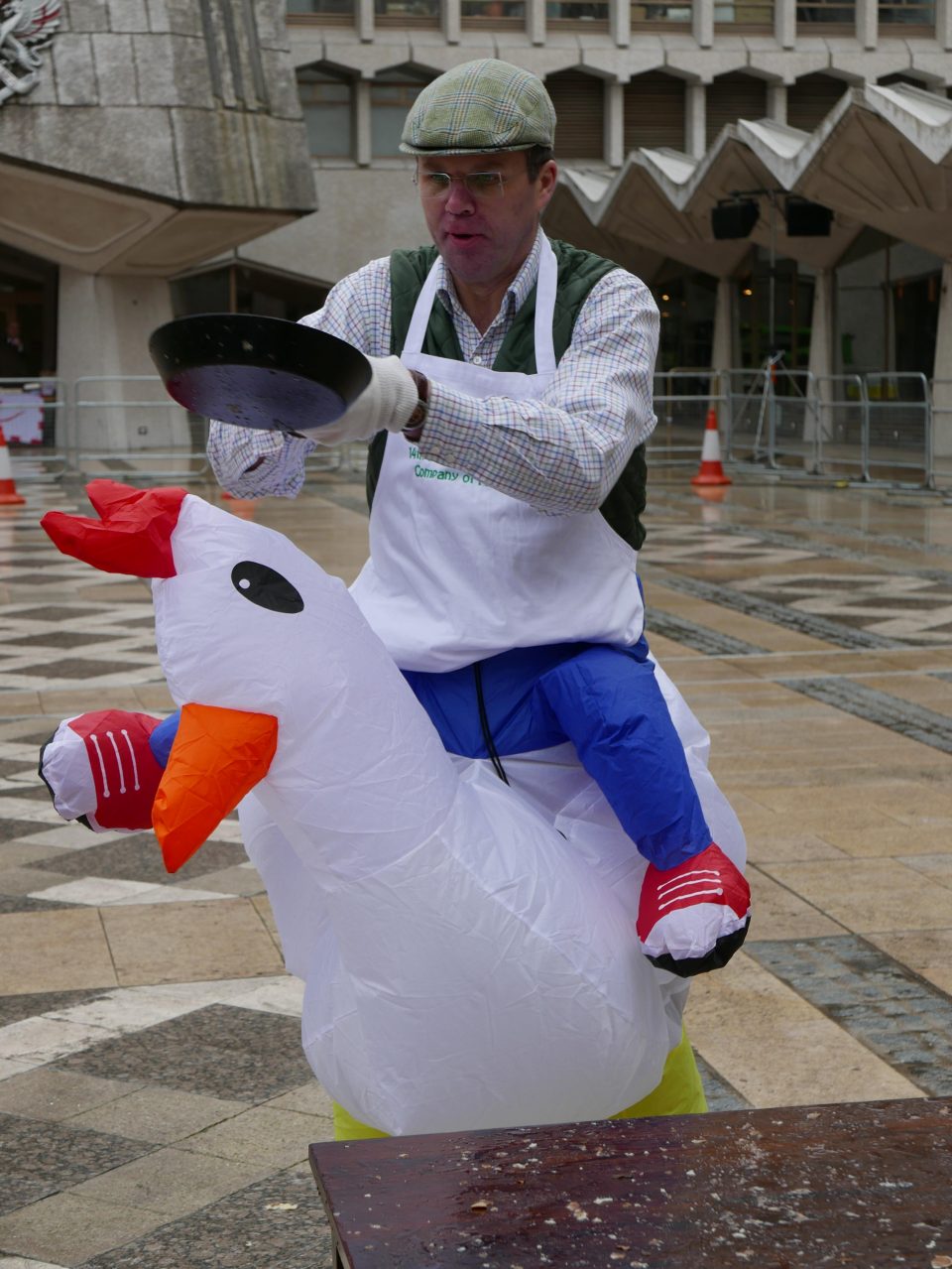 Adrian Bell our fancy dress competitor cut a dash in his inflatable chicken costume. But failed to win through in the Novelty Dress competition, which was won, after a good deal of deliberation by the judging panel, by the Furniture Makers, their competitor being rather cleverly dressed as an iPhone, with a home screen displaying Apps representing each of the Lord Mayor's charities.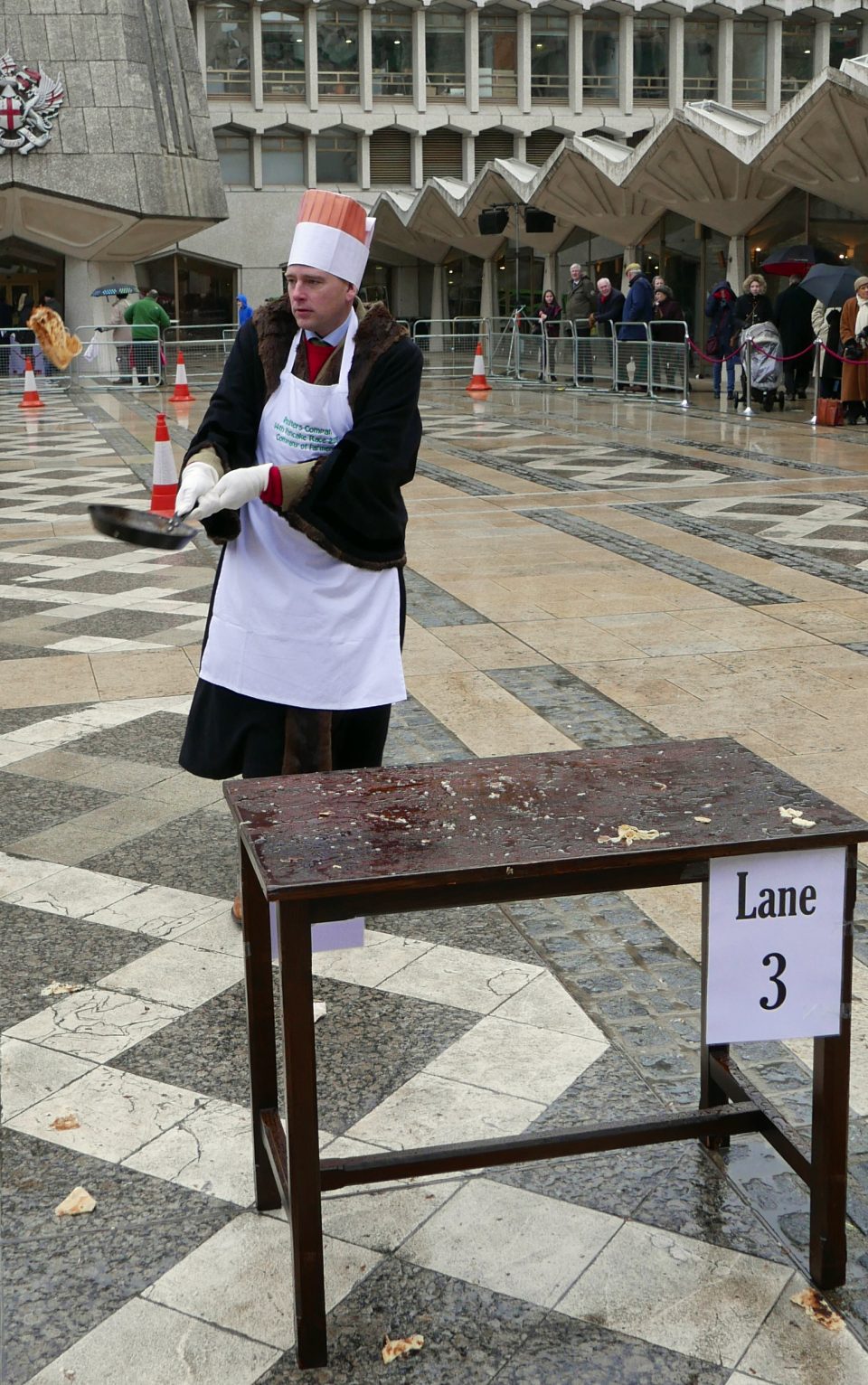 In the main competition none of the Farmer's team managed to make it through to the final, not through lack of effort I have to report. Perhaps this might have been, considering the weather, something of a blessing. But, along with all the other teams, they did contribute to another excellent event and to the charities the Lord Mayor has chosen to support.