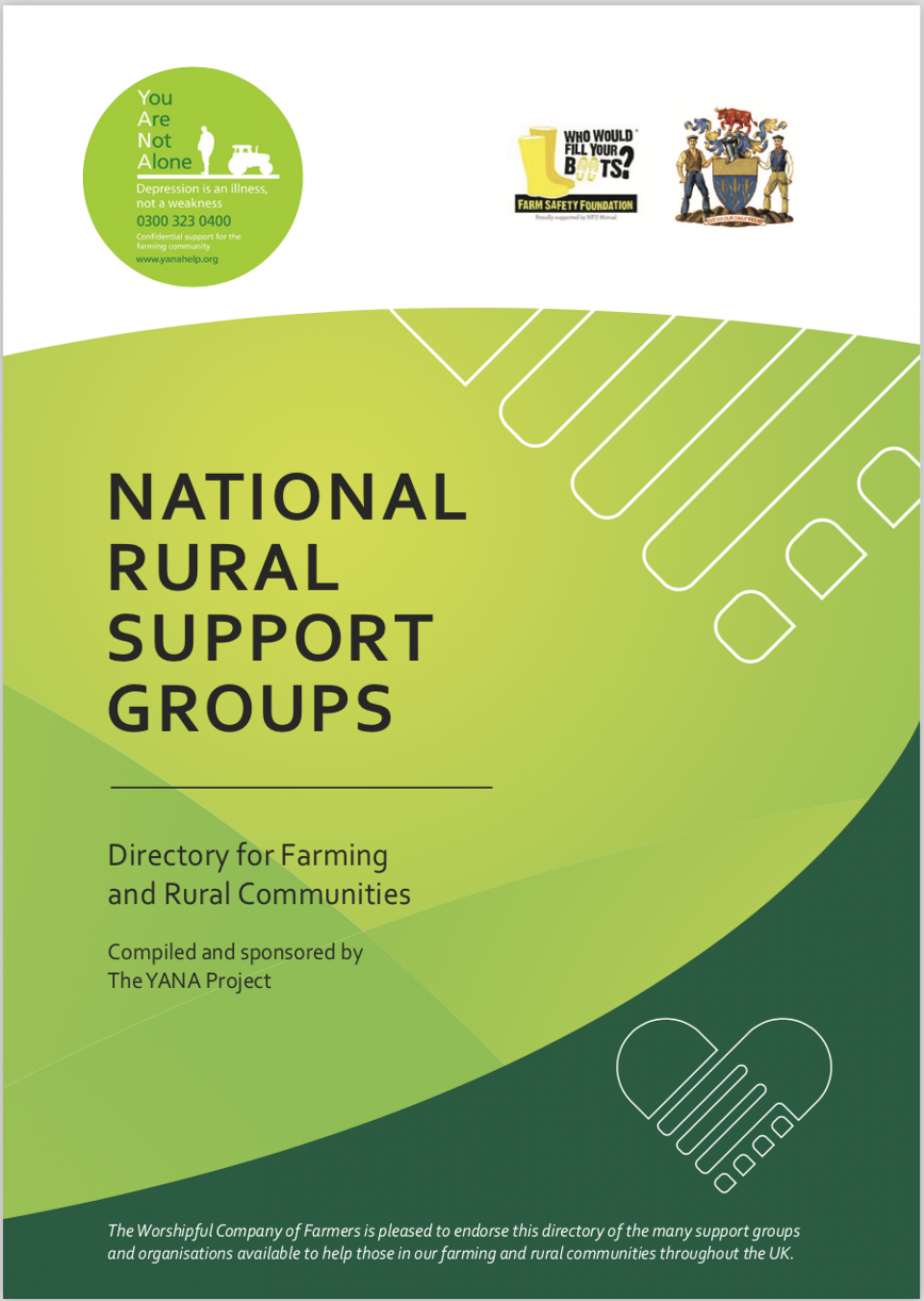 The Health & Wellbeing Resource File
In 2017 the Worshipful Company of Farmers was instrumental in gathering together many of the individuals and organisations working in the UK farming health and wellbeing arena for what was a 'first of its kind' national forum.
One output of that first forum was the decision to compile and publish a national directory of currently available resources, with the intention of directing farmers, their friends, families and supporters to the help that is available in their local area.
The first iteration of this important resource list has now been published.
The YANA Project launched the Directory of Rural Stress Groups during Farming Safety week. It has been extremely well received and many charities, businesses, Police, NHS and Public Health bodies have asked for copies. It shows that there is a real network of support across the UK and yet more groups have made themselves known since the launch and these will be put on to the website version in the next few days.
The YANA (You Are Not Alone) Project has compiled, funded, printed and distributed this and is making no charge for the first 1000 copies or the postage.
A downloadable copy of the directory is now available. To access it simply follow this link link Health And Wellbeing Directory
To further help direct anyone looking for help or support to the most appropriate organisation we will over time be publishing more details of the work of each individual organisation mentioned in the Directory.