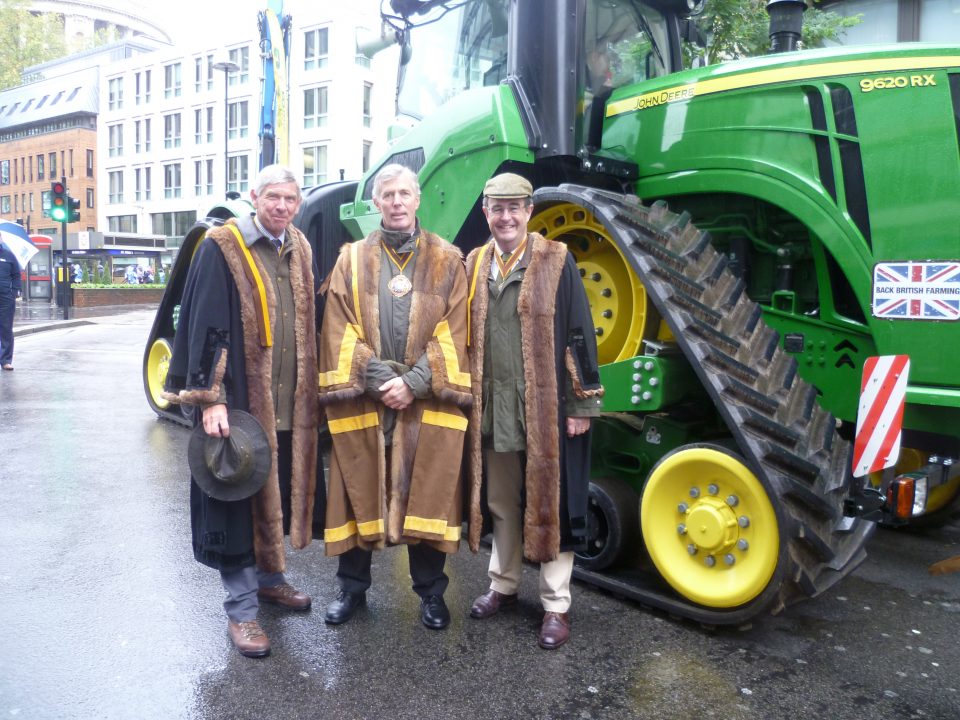 The Company works hard to help urban communities around the City of London to understand more about modern farming in the UK today. It does this through support of the Surrey Docks Inner City Farm and other activities throughout the year. Currently we give financial support, as well as help and advice "in kind" with gifts of animals and equipment to this important inner city project. Liverymen take part in "Open Farm" days to promote understanding of farming.
The Company also takes part in the annual Lord Mayor's Show, aiming to show the spectators and television audience a different aspect of the food chain each year. The photograph is of the Master and Wardens at the 2015 Lord Mayor's Show posing in front of the giant JD 9620 - this tractor was the star of our parade and was at the time the largest tractor in the UK.
An annual scholarship prize is awarded to the top boy and girl pupil at the City of London Freeman's School.