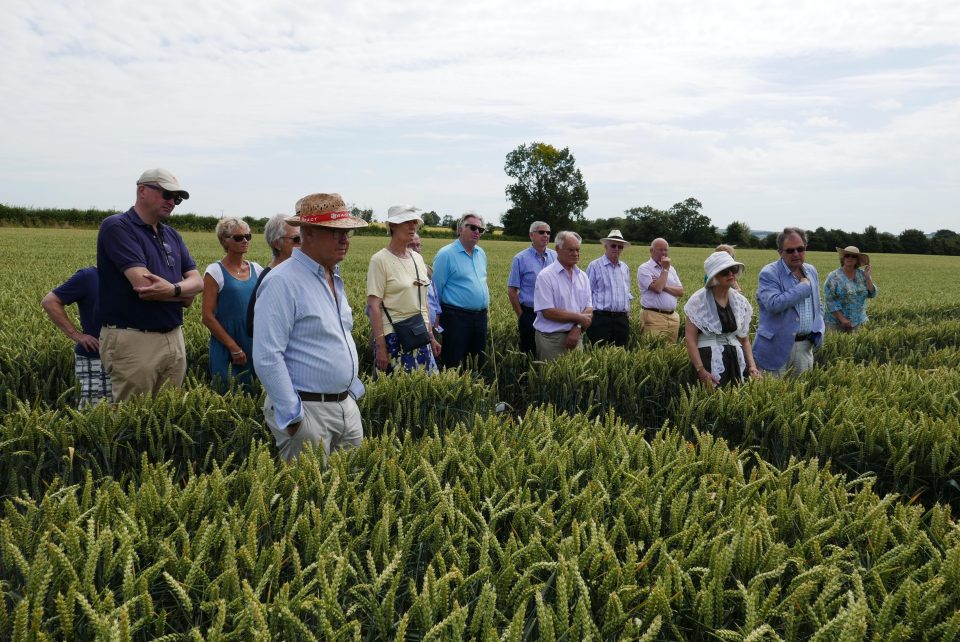 Who we are
The Worshipful Company of Farmers is thriving and growing Livery Company some 400 members, of whom 350 are Liverymen.We are one of the relatively few, genuinely vocational Companies, with a majority of our membership actively involved in farming and food production. We have always been and will remain strongly aligned with industry and the issues it faces - today these include, quality food at affordable prices, global food security, climate change, biodiversity and environmental protection.

A key goal of the Company is to develop the skills of everyone involved in the farming industry especially the development of leadership and management skills. The Company, through its Charitable efforts, provides substantial financial support to students to attend the specialised educational courses we have developed and support.

The Company's two flagship courses are the three week long Advanced Course in Agricultural Business Management, run for us by the Royal Agricultural University in Cirencester, and the two week Challenge of Rural Leadership course run for us by the Duchy College. Since the inception of the first ACABM in 1963 more than 1,600 delegates have completed these courses and some of their testimonials can be read under the individual course details. Many of these individuals now hold very senior positions in the farming world.

In addition to the two flagship courses above the Company manages the Henman Trust which, in collaboration with Savills UK, sponsors one outstanding candidate every year for a Nuffield Scholarship for up to £10,000.

Another student support activity of the company is the annual award of cash prizes to twelve outstanding agricultural students at various colleges around the UK recommended by their own college Principals.
In January 2015 the Company announced the merger of the MBA Scholarship charity, founded by Liveryman John Beckett, with the other charities and there is a press release with the details.

One of the Company's primary objectives is to raise monies for our Charities relating to the farming industry. Over the years a number of Liverymen have made substantial bequests to the Company which are used to help support our educational activities and many have committed legacies in their wills. For more information on how legacies can be enacted click here: Liverymen legacies