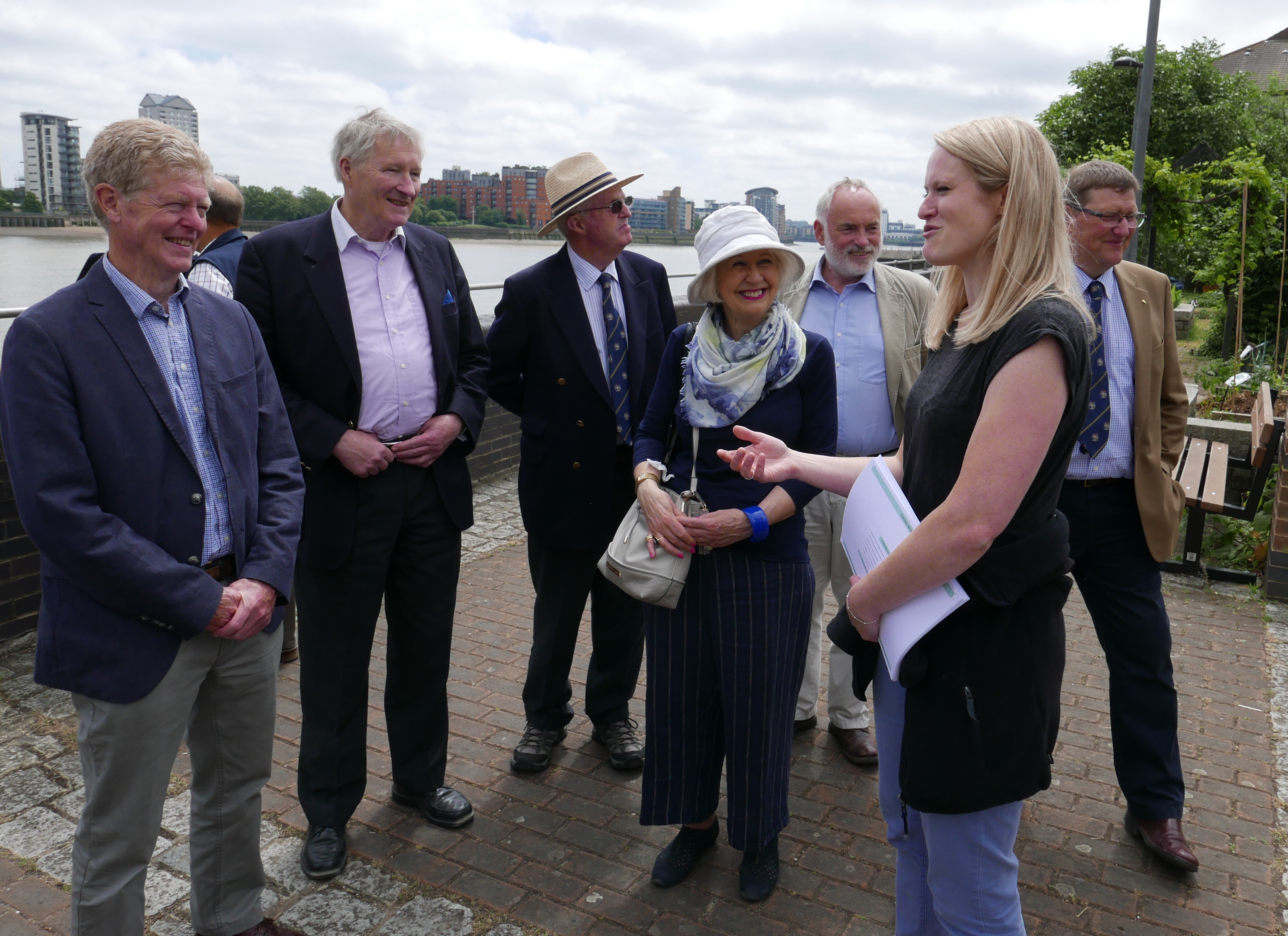 Our purpose
The Worshipful Company of Farmers is the City of London Livery Company dedicated to the positive promotion, better understanding, visibility and development of UK farming, within the City of London and the wider community.

Its principal charitable purpose is agricultural education, delivered through a portfolio of highly respected courses and the provision of training, grants, bursaries and educational awards to inspire, drive and recognise excellence.
Our remit
Following the Grant of Livery in 1952 the Company has grown steadily in membership, stature and reach.
Most of the Company's Liverymen are actively involved in agriculture or allied industries and professions. Working together, they deliver the strategic plan of the Company, whilst enjoying the fellowship and traditions of the 80thLivery Company of the City of London.
Education the Company's core activity
A core purpose of the Company is the development, management and support of its highly respected education programme. Where appropriate, through its Charitable Trust, the Company also provides financial support to delegates on these courses.

The Company's courses are under constant review to ensure they deliver the skillset the industry needs, not just now but into the future. This focus on relevance has led to the Company partnering with Harper Adams University to introduce the latest addition to the portfolio - Adopting Precision Technology in Agriculture.
The aim of this new course is to encourage clearer and more informed assessments of the contribution of new digital technologies to farm efficiency, sustainability and profitability.
To further encourage excellence, college prizes are awarded at many UK agricultural colleges. As part of the Company's charitable work, the Henman, Brookes & Jubilee Committee identifies and supports young people in agriculture and associated industries who wish to study to improve their knowledge and skills.
Raising funds
Maintaining Charitable and Educational Funds
Raising further funds to augment existing Trusts
Instituting further Trust funds and/or outside financial support
Member of the AgriFood Charities Partnership which identifies sources of funding for agricultural education and research
Launch of a new approach for charities through collaboration
Supporting and promoting the City of London
Stimulating a knowledge of the Livery movement
Encouraging Liverymen to engage in the affairs of the City and Corporation of London, including City briefings and elections of the Lord Mayor and Sheriffs
Fostering a spirit of good fellowship and encouraging new members
Arranging lunches, dinners, events and social occasions to facilitate discussion of farming matters
Encouraging Liverymen to attend Company events, particularly the installation of the new Master and Wardens
Encouraging interest from prospective new members
Publicising the Company and its activities
Projecting an image which shows the Company to be of relevance to both the agricultural industry and the City of London
Publishing a three times, yearly Newsletter reporting the Company's activities
Producing suitable literature and involving the media as appropriate
Providing speakers to promote the aims and objectives of the Company