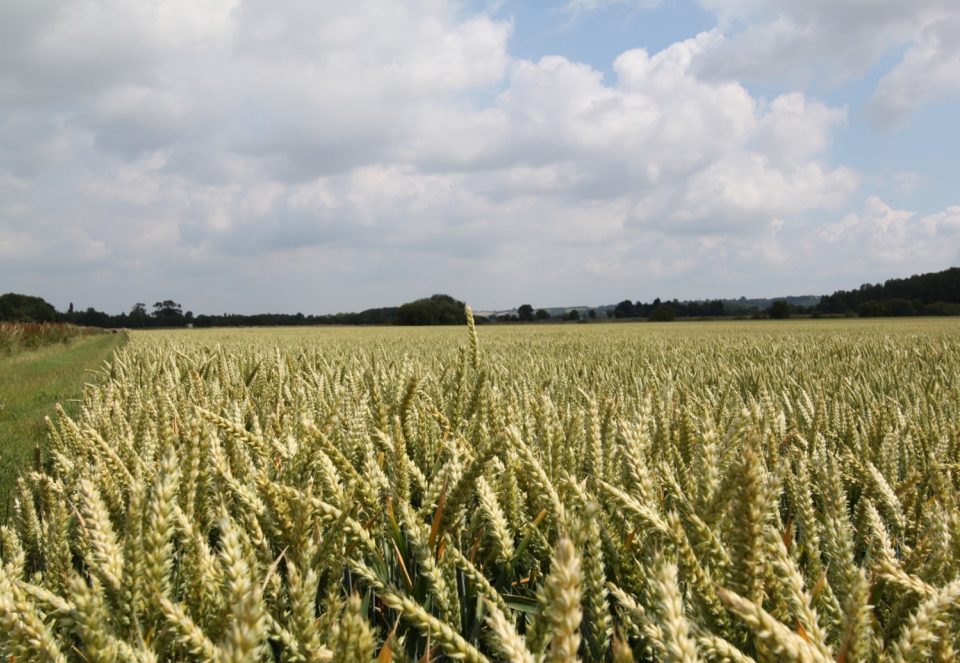 Liverymen and partners on a farm visit in Sussex.
Our aims and objectives
The Worshipful Company of Farmers' is a relatively 'young' Livery Company and we celebrated our Diamond Anniversary of the Grant of Livery in 2012. In that year a group of Liverymen was set up to review the future needs and ambitions of the Livery in order to meet the demands of a dynamic and growing Company. The outcome of their work was a number of recommendations regarding the size and structure of the Livery which are now in place and they re-affirmed the five key areas in which we are actively involved.

Promoting excellence
Stimulating the development of agricultural education
Promoting higher standards of technical attainment
Facilitating discussion and promotion of common interests
Promoting the better understanding or agriculture in the life of the nation
Forging links between home agriculture and the City of London
Collaborating with industrial organisations and other Livery Companies
Supporting education and research
Organising, promoting and sponsoring educational training and management courses at leading agricultural colleges
Scholarships and bursaries for younger people
Financial assistance for foreign travel for young people
Assistance for apprentices
Grants to aid research and dissemination of results
Raising funds
Maintaining Charitable and Educational Funds
Raising further funds to augment existing Trusts
Instituting further Trust funds and/or outside financial support
Member of the AgriFood Charities Partnership which identifies sources of funding for agricultural education and research
Launch of a new approach for charities through collaboration
Supporting and promoting the City of London
Stimulating a knowledge of the Livery movement
Encouraging Liverymen to engage in the affairs of the City and Corporation of London, including City briefings and elections of the Lord Mayor and Sheriffs
Fostering a spirit of good fellowship and encouraging new members
Arranging lunches, dinners, events and social occasions to facilitate discussion of farming matters
Encouraging Liverymen to attend Company events, particularly the installation of the new Master and Wardens
Encouraging interest from prospective new members
Publicising the Company and its activities
Projecting an image which shows the Company to be of relevance to both the agricultural industry and the City of London
Publishing a twice yearly Newsletter reporting the Company's activities
Producing suitable literature and involving the media as appropriate
Providing speakers to promote the aims and objectives of the Company