Our Military Affiliations
The Company is active in its support for the Forces of the Crown and the Cadet movement. It has formal affiliations with four elements of the Services with frequent visits and communications.
HMS Defender a type 45 Destroyer
HMS Defender replaced our old friend HMS York and in the photograph we see her providing area air defence for the US Nimitz class super carrier George H W Bush in the Mediterranean sea.
Since completing a 9 months' deployment ending in the autumn of 2016, Defender has been undergoing an extensive capability upgrade in Portsmouth. Some of the Livery were able to go and inspect the ship in Feb 2017 when she was in dry dock. Now afloat and under the command of Commander Richard Hewitt, HMS Defender will soon undergo sea trials and then rejoin active duty.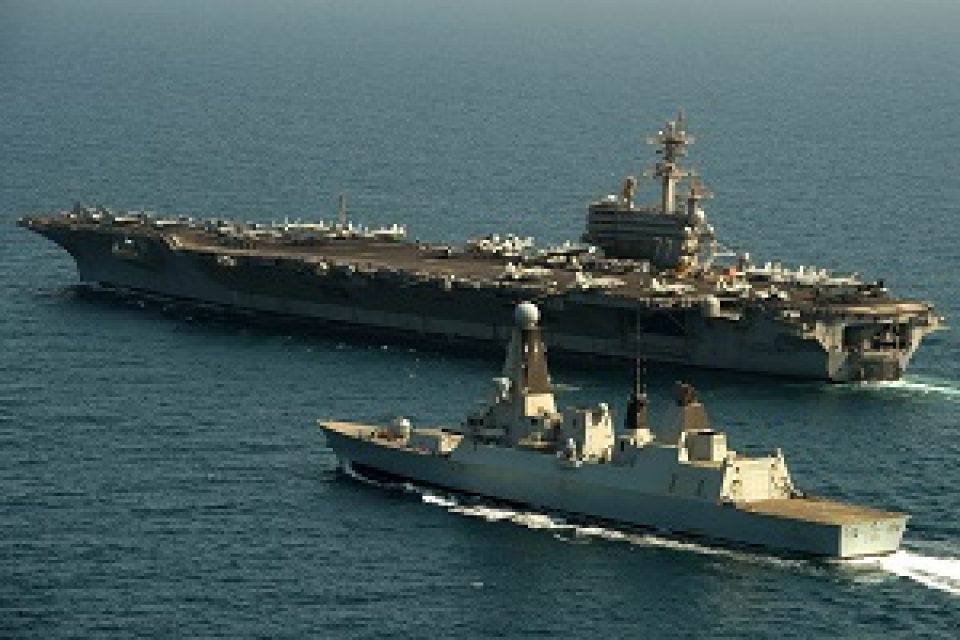 W Sqn The Royal Yeomanry (the Westminster Dragoons)
The Livery has strong links with the Westminster Dragoons, now under the command of Major Charlie Rotheram. Past Master Philip Wynn attended the annual dinner of the Westminster Dragoons Regimental Association dinner in October 2017, and awarded the Livery prize for the best trooper to Pte Kirsty Chambers.
Past Master Thomas Wheatley-Hubbard represented the Livery at the WDRA's Centenary 'Jerusalem' dinner in December 2017. By way of return hospitality, the Livery was pleased to entertain four serving Dragoons at the 2018 Banquet, including our two most recent Livery prizewinners.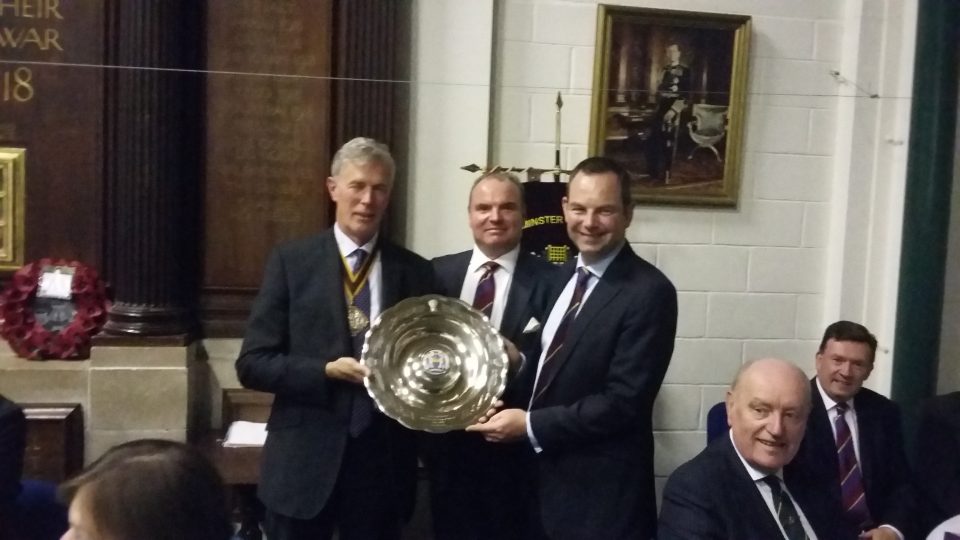 Middlesex Wing Air Training Corps
Wing Field Day was Sunday Sept 10th 2017. The Master, Philip Wynn, attended with the Mistress Farmer, along with Liverymen Anne (our Air Cadet liaison officer) and Jeremy Courtney.
What is Wing Field Day? It is the culmination of the cadet year, showcasing the high levels of training in the Squadrons activities. It encourages a spirit of competition at Wing level and the Squadron winners go onto to represent their Wing at Regional level.
The WCF party was welcomed by Wing Commander Dan Milhaiovic, Commanding Officer of Middlesex Wing Air Cadets and was able to meet the cadet who had benefitted from the Livery's grant to participate in an international exchange.
The Master also presented Livery award to the squadron which had completed the greatest amount of community work through the previous 12 months.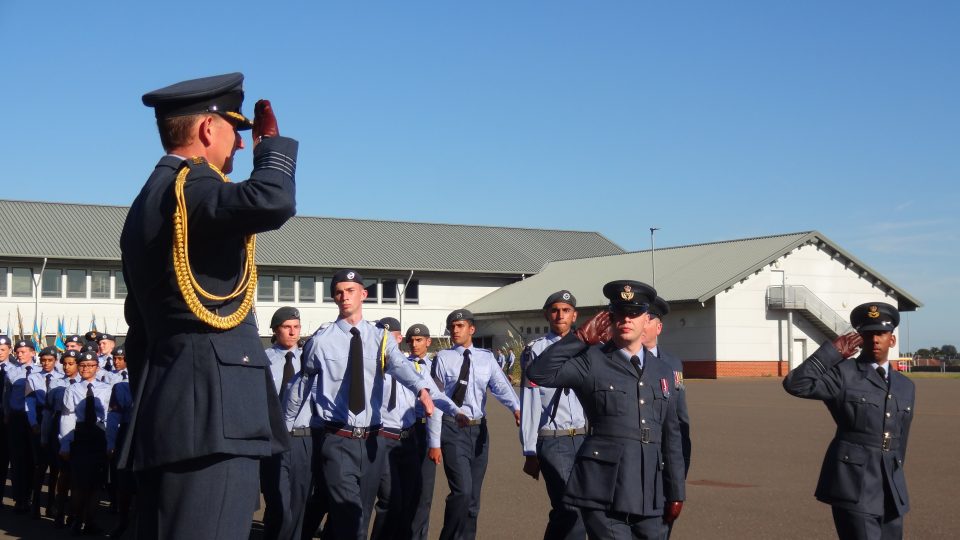 RAF Waddington
Our latest affiliation is with RAF Waddington. The station is home to six squadrons and the new Station Commander is Group Captain Tom Burke
Unfortunately no main Livery visit was possible in 2017, due to operational commitments at Waddington, but the Master did visit in May and presented our Livery salver. The winner, Ft Sgt Chris Angell, was away on duty in the Middle East, so the award was received on his behalf by a fellow officer.
A Livery visit is planned for March 2018.